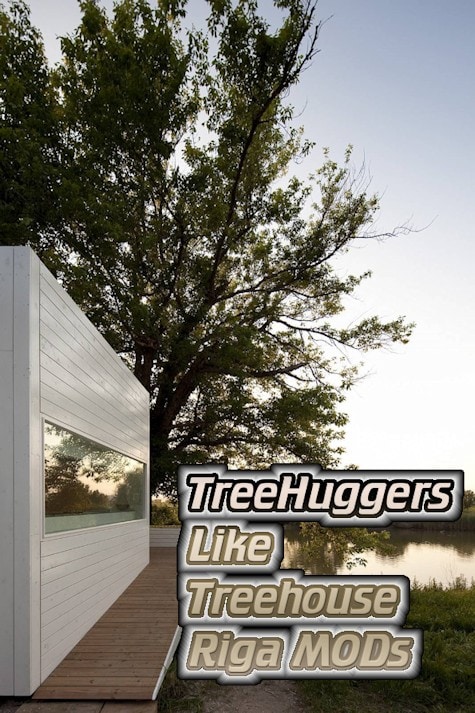 Treehouse Riga, an easily adaptable modular home, was designed by Appleton & Domingos. The Portuguese design firm created this particular version for modular homebuilder Jular.
As factory built home industry professionals know, modular home construction has less waste, is greener, takes less time to build and typically offers significant savings over the comparable on-site construction option. Their concept of the two-module, two-bedroom Treehouse Riga allows for the possibly expanding needs of the homeowner, and thus offers a real benefit to a growing family.
The architects say that they have worked hard to keep performance high and the cost as low as possible. "Treehouse roof, walls and floors are erected using a multi-layer system, designed to provide high energy efficiency, which translates into savings on climate control costs. All Treehouse wooden components hold PEFC (chain of custody) certification."
The dimensions on Jular's basic Treehouse Riga is a 474 sq ft design, which features two bedrooms. It's made of just two modules, each of which measures 236 sq. ft, and are joined together in an offset way.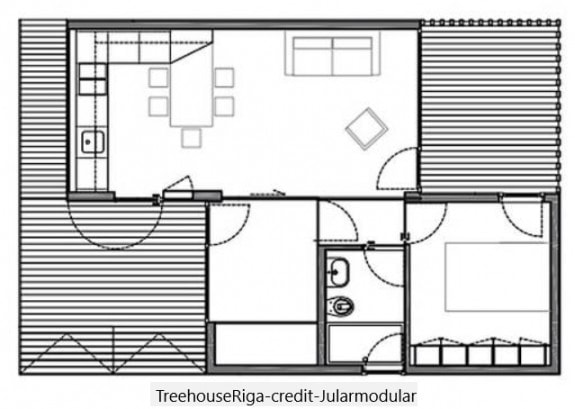 That creates exterior spaces that are slightly different from each other. When expansion is needed, more modules can simply be attached to the home to create additional spaces such as extra rooms, a studio, a second bathroom, or whatever the need may be.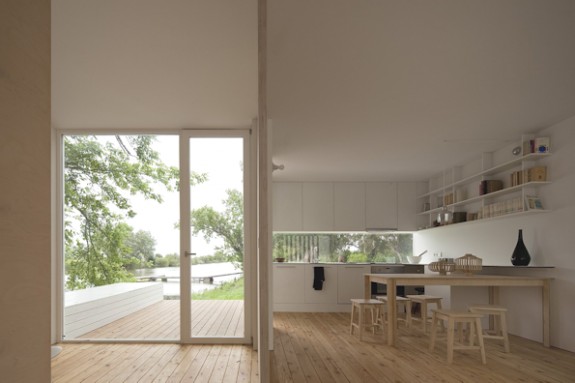 According to Kimberly Mok at TreeHuggger, the home is covered by ventilated facades made with ThermoWood, a "thermally modified wood." Their process which makes it more durable. The walls use Kerto, a micro-laminated veneer lumber, and gives the walls a strong and dimensionally stable structure.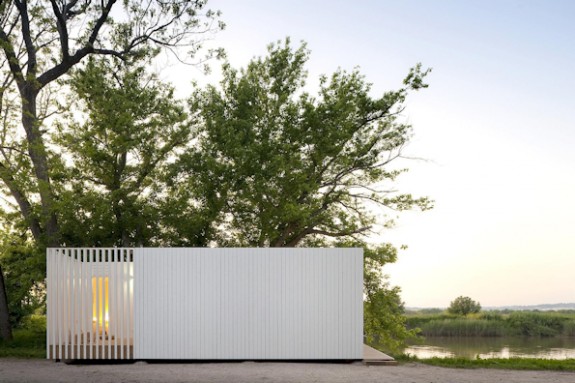 In one module is a kitchen and living room space, while the other module houses the bedrooms and bathroom.
There is a sliding wall of birch wood that the homeowner can use to close off each of the modules during the night, or it can slide away in order to open them up during the day.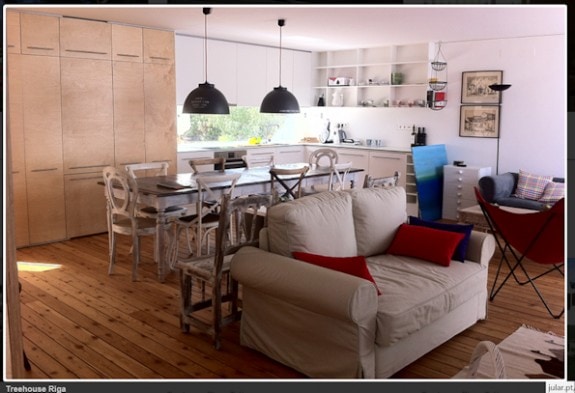 There is some question as to just how truly green these modular homes are, but as Mok points out "the reality is that not everyone is going to have the time and motivation to build their own home, much less put in the extra time to research and implement whatever sustainable design innovations might be current."  Their design reminds domestic systems builders that international pre-fab and modular designs are alive and well.  ##
(Photo credits: smallhousebliss, treehugger, Jular)

Article submitted by Robin Gardner, to the Daily Business News,MHProNews.com.