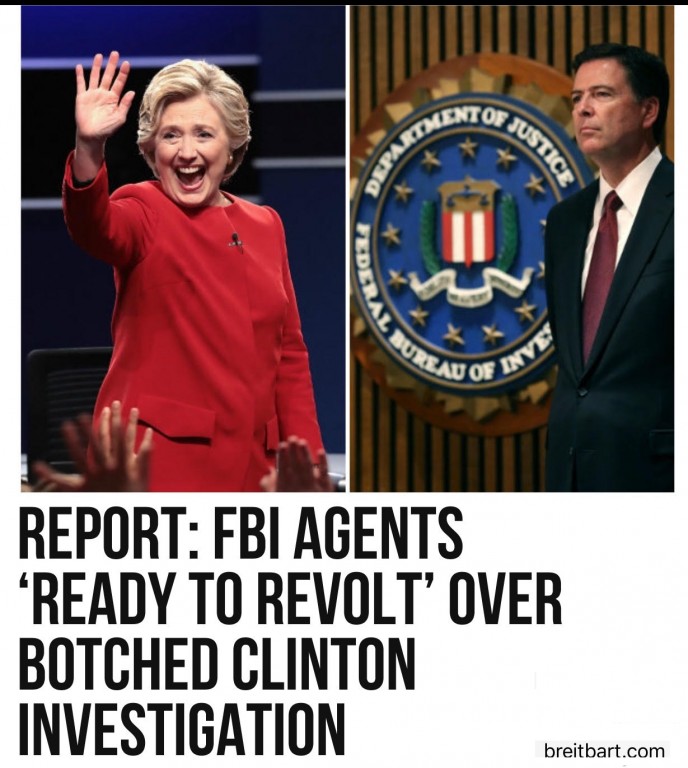 There were October surprises dropped against both major party candidates yesterday, one being a 2005 video of trashy talk by the GOP nominee with NBC's Billy Bush.  That one has drawn a video apology by Donald Trump, shown below.
WikiLeaks has posted over 2000 leaked emails from Hillary Clinton's campaign chairman, John Podesta. They include statements in Goldman Sach's speeches:
You have a public and a private policy position (meaning, you lie to the public to get what you really want).
Her favoring open borders and free trade throughout the Americas, which would go far beyond NAFTA.
A gun grab by executive order and more.
Politico shares one excerpts under a headline, out of touch with the middle class, that has this Clinton quote:
"My father loved to complain about big business and big government, but we had a solid middle class upbringing. We had good public schools. We had accessible health care. We had our little, you know, one-family house that, you know, he saved up his money, didn't believe in mortgages. So I lived that," she said in the speech. "And now, obviously, I'm kind of far removed because the life I've lived and the economic, you know, fortunes that my husband and I now enjoy, but I haven't forgotten it."
Going into these revelations, the polls are near deadlocked.
The LA Times daily tracking poll has largely favored Trump. Most other polls are tilting toward Clinton on Friday, but often within the margin of error.
Trump backers point out that the revelations against him may be shocking, but they aren't new. The real estate mogul wrote about his business losses and implied legal tax write-offs in his book.  He was widely known and publicized for being "a playboy."
Some pundit are asking – is there a double standard between coverage of Trump's escapades as a private citizen vs. for similar or worse charges against Bill Clinton?  With the prior president getting cover and support from Hillary – while Clinton was in office?
Here below are some of the politically-charged headlines from sources around the web.
WashPost – HOT MIC: TRUMP ON THE PROWL

The Intercept – WIKILEAKS DOWNLOADS ON PODESTA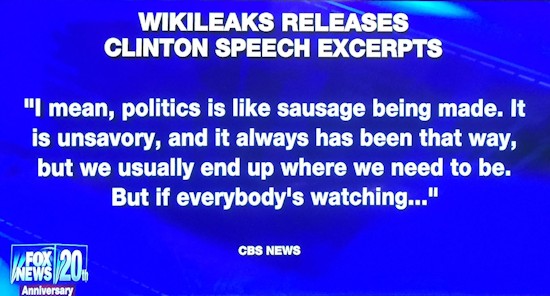 BuzzFeed – THE GOLDMAN SACHS SPEECHES
New York Daily News – RACE TURNS CATTY!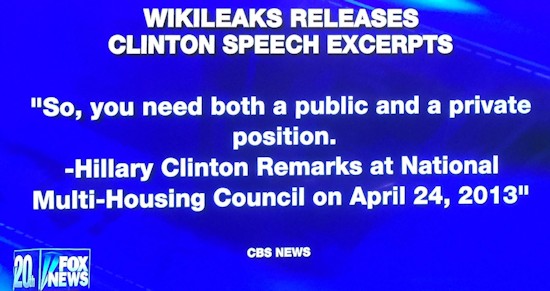 Daily Mail – Gennifer Flowers: Bill Clinton Told Me 'Hillary Had Eaten More P*ssy Than He Had'…
Bloomberg – The Week Globalists Started to Panic…

Financial Times – Trump angst looms over economic elite…

CBS News – Hacked emails show excerpts of paid Hillary speeches…
HotAir – Leaked emails appear to show Clinton campaign illegally coordinating with Soros
Lifezette – She Dreams Of 'Open Trade and Open Borders'…
Business Insider – 'You need both public and private position'… (meaning, you lie to the people to get the bills passed that you want).
Daily Caller – 2,000 Messages From Podesta Exposed…
Daily Caller – Campaign Coordinating With Soros Organization… (that's illegal).
American Mirror – BROADDRICK: Clinton's actions speak louder than Trump's words…
American Thinker – Where's Hillary?
Gateway Pundit – FLASHBACK: Presidential locker room talk…
Sputnick –  Air Force Drops 'Dummy' Nuke Bombs in Nevada Desert…

Telegraph – Experts said Arctic sea ice would melt entirely by Sept '16…
http://www.latimes.com/politics/
Early voting has started.  The Nov 8th election is 30 days away.
How will these October surprises play out during Sunday night's debate?  The town hall style forum will be carried by most major networks and cable news channels, with the official start time at 9 PM ET.
Gary Johnson has dropped in most polls, but the Libertarian still leads the Green Party's Jill Stein, who is holding steady around 3%.
Our Thursday election headline round up is linked here. "We Provide, You Decide." © ##
(Image credits are as shown.)