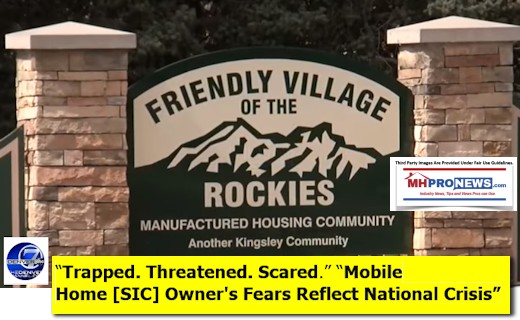 "Trapped. Threatened. Scared. That is how thousands of people across the Front Range are feeling and they all have one thing in common: They live in manufactured homes," says Denver 7 in their report on a manufactured home community in Thornton, Colorado.
At a time when about half of all manufactured homes are being shipped into land-lease manufactured home communities – what Denver 7 and others incorrectly call a "mobile home park *" – the solution that manufactured housing offers is being obscured by a steady wave of negative news.

"With housing costs out of reach for many people in Colorado, the only path to home ownership is often through a mobile home park.*" said Denver 7.
"The problem is that while they own the home, they do not own the land it sits on and that puts them at the mercy of their landlord."
"Several residents reached out to Contact7's Theresa Marchetta about problems they face in their mobile home community.
After weeks of digging for answers and accountability, Marchetta uncovered the problems at one local mobile home park reflect a growing national crisis and a system failing to protect those who live there," said their report.
Management, says Contact7, wouldn't speak to them on camera.
That's reminiscent of a comment from Frank Rolfe, who has often spoken with the mainstream media.  Rolfe says that he's also scared about talking to the media. But he says that failure to engage only cements the stereotypes. He argues that engagement is necessary, noting that's especially true, because the Manufactured Housing Institute (MHI) and others won't do it.
Friendly Village
"At Friendly Village of the Rockies, homeowners say management does not live up to the name," said Denver7.
"You can either do it or just get out," said one homeowner who asked not to be identified for fear of retaliation by park management.
"Put a note on your door, do this within a certain amount of time or you'll be fined," said another resident in the community, Anthony Velasquez," per Contact7.
The Pattern and the Trend
MHProNews asked then MHI Chairman, Tim Williams about the failure of MHI to engage on negative or problematic media accounts.  His reply to that inquiry is linked here.
Part of what Williams said is that there is a good case to be made that the engagement should take place routinely.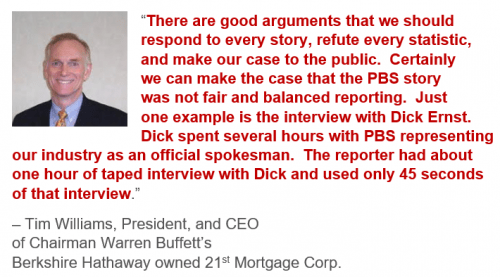 Hasn't years of reports like Denver7 made it obvious that routine engagement with media and others is necessary?
Another Tim Williams, from the Ohio Manufactured Home Association, responded when bad news hit his state.  One of several examples of his pushback are linked below.
http://www.mhmarketingsalesmanagement.com/blogs/industryvoices/tim-williams-omha-responds-to-issues-raised-by-npr-report-on-manufactured-home-communities/
Rolfe has argued on stage in front of dozens of industry professionals that every time something harmful to the industry takes place, there should be push-back by the industry that clarifies any false or misleading issues.
Another state association executive told MHProNews that they have a policy of 'not defending bad actors.'  Those two principles apply balance and context.
Because sometimes, there are simple, and yet unstated to the media, explanations for concerns that arise.  For example, enforcing guidelines for living are similar to a deed restricted residential subdivision enforcing their standards on residents.
In the case in Thorton, CO in the video above, the following is unclear based upon local media reports: did the home owners with the fencing concern agree to no fencing in writing, before they moved in?
That's the sort of detail that Brad Lovin told MHProNews last year is often left out of such reports.
At the same time, should community operators reconsider certain standards?  In Paradise Cove in Malibu, home owners are allowed privacy fencing. Some other manufactured home communities (MHCs) allow for it, within specific guidelines. While fencing isn't the only reason that the rich and famous move to a place like Paradise Cove, operators ought to consider the more upscale type of residents that allowing fencing or other appropriate additions may attract.
https://www.manufacturedhomelivingnews.com/baywatch-bombshell-actress-pam-andersons-famous-malibu-mobile-mansion-up-for-sale-photo-spread-videos/
Should that $3,000 fence be reconsidered by that management company?
If the Thorton community owner is indeed unable or unwilling to defend their fencing policy on camera or in writing to local media, how does that one-side local news report reflect on them?  Or how does that video report impact other MHCs in the same market, who are also in the land-lease community business?  How are retailers impacted?  Factories, lenders, and on down the list of industry connected professionals?
Part of the troubling answer is found in the Channel7 video.  The quotes below from the video are statements made by a sociologist that's studied this issue, and they are telling a tale that isn't entirely comfortable for the industry to hear.
"University of Colorado Sociologist, Esther Sullivan, says 80 percent of the residents in places like Friendly Village own their homes," said Denver7.
"When I share with you the predatory practices I've seen in this mobile home park,* you're not surprised by that?" Channel7's Theresa Marchetta asked the professor.
"No, this is indicative of cases occurring across the country," said Sullivan.
Sullivan says she has become an expert on the topic, spending nearly a decade documenting "housing insecurity in mobile home parks.*"
"These issues that you see at Friendly Village may seem unique to this one park, but they are indicative of the capricious and arbitrary actions landlords take in mobile home parks across the nation. You hear these same stories over and over again," said Sullivan.
The professor and author said she lived in "two mobile home parks* in Texas and Florida and documented the impact as they were sold off and closed down."
"They're subject to rent hikes, often without notice, upon fees that are tacked-on, a lack of maintenance or an expectation they maintain the land that they don't own," Sullivan said.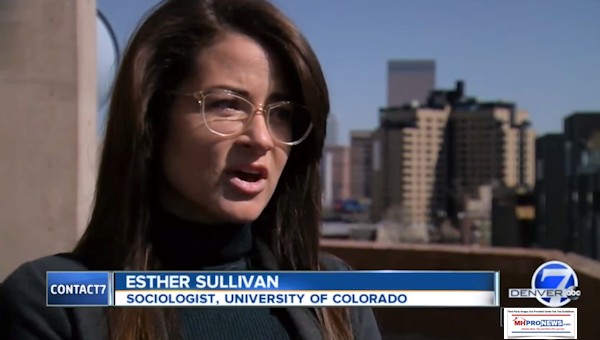 The Broader Issues for MHVille, Current and Prospective Home Owners
The issues point to an image problem for commercially operated MHC properties owned by individuals, or portfolio operators. Failure to address the issue has arguably plagued the industry's good operations.
The issues has been a boost to the image of resident owned communities (ROCs), which are often mentioned as the solution to this problem.  But that's an oversimplification, as it ignores good community operations.
Who says?
ROC USA President Paul Bradley has stated repeatedly to MHProNews that there are a number of good operations in the country.  Bradley says they should not be lumped in with those who may fail to provide the same level of "economic security" for their residents.
Rephrasing, there are different kinds of privately owned companies.  But if the individual property owners don't make that clear to prospective and current residents in their own markets, then they too can be harmed when bad news hits other nearby land-lease properties.
Resolution to the MHC Image Issues?
Common sense – sound reason – suggests there are two, and only two ways that this issue will find positive resolution.
1) A community operator, or any other manufactured home industry business, must do is own marketing, and make their case to the public in their market area(s).  UMH Prosperities CEO Sam Landy has stated as much to MHProNews.
2) Independent operations with shared values that provide residents an appealing lifestyle must band together, and work to resolve these issues through an association or alliance.
While some state associations strive to do just that, it is obvious from the steady drum beat of negative news that it is not yet enough.
What is self-evident is that years after MHProNews publisher L. A. "Tony" Kovach presented to MHI attendees a positively received message on engaging the media, MHI has failed to directly engage the news in an effect way.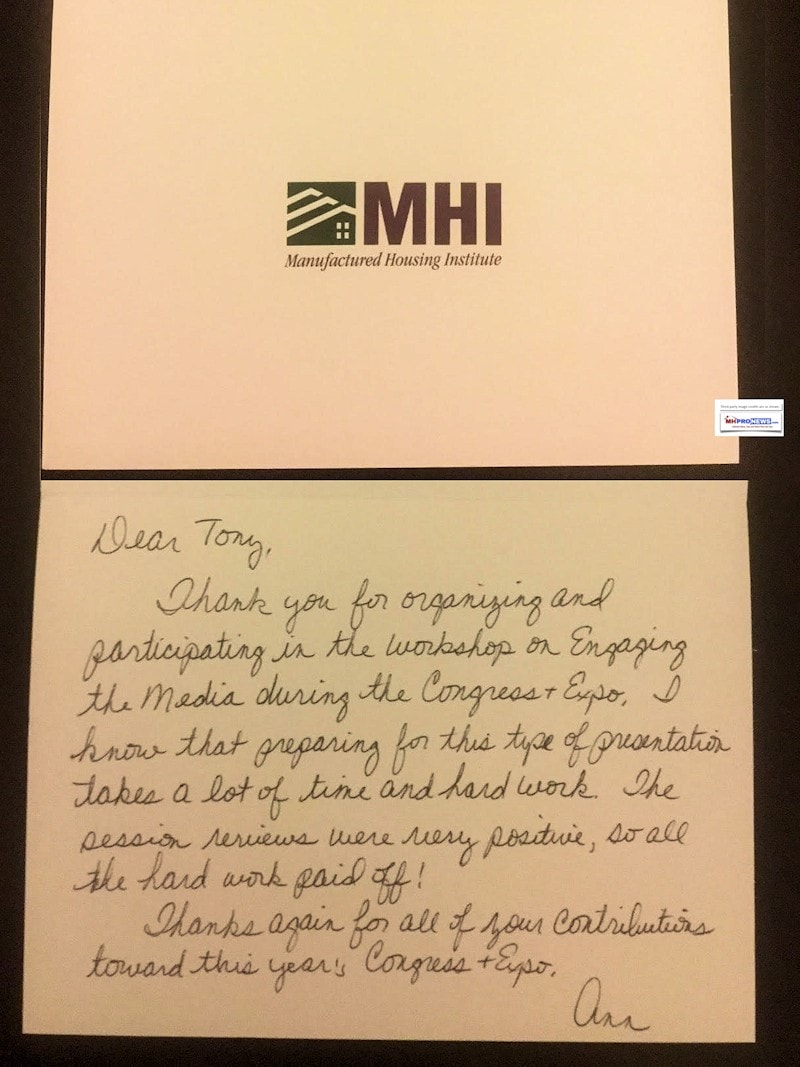 Instead, MHI has focused on social media and controversial advertorials. If those were effective, would their own website traffic, and the industry's ongoing image issues persist?
Note that Denver7 gave more than one favorable mention to manufactured homes as an affordable housing solution.  Professor Sullivan did too.
It's the related image-harming issues that are causing ongoing problems for many in the industry.
The data doesn't lie, see that report, linked below.
What are the FACTS about Manufactured Housing Industry Traffic vs. Real Estate? MHVillage, MHProNews, Manufactured Housing Institute Data
Head in the sands won't change what's self-evident.  There's proof that the proper local efforts can work.  The logic of collective efforts is clear.  The reality of failure to act is demonstrably harmful.  Rather than deal with the issues, MHI stands accused of trying to silence those voices that raise the concerns or who provide meaningful solutions.
"We Provide, You Decide." © ## (News, analysis, and commentary.)
(Third party images, and cites are provided under fair use guidelines.)
* This is a terminological problem, mobile home and manufactured home are not interchangeable terms.  To learn more click the second linked related report, below.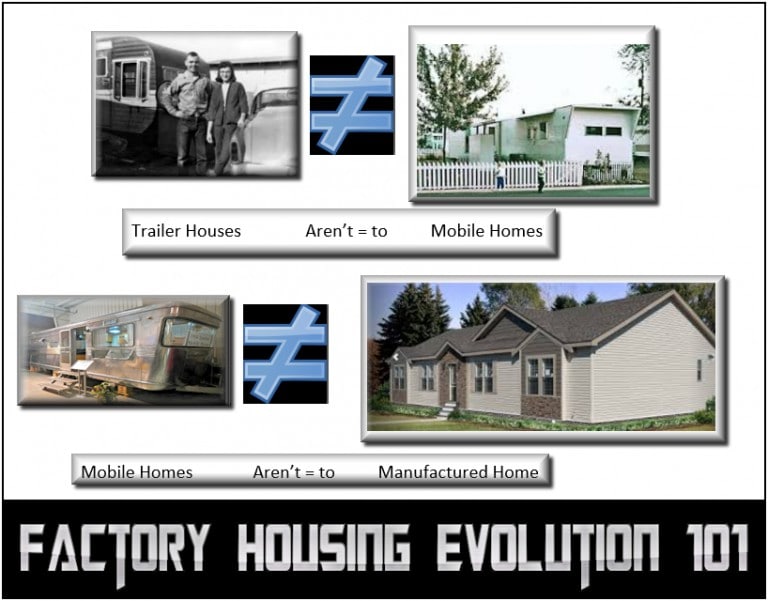 Related Reports:
Hundreds of New Manufactured Home Communities Opened, But How Many Have Closed? Industry Research Result$
https://www.manufacturedhomelivingnews.com/the-ultimate-manufactured-home-industry-fact-data-and-insights-bullets-plus-at-a-glance-infographic/
Study Recommending New Manufactured Housing Association for Independent Retailers, Communities, Lenders, Others Released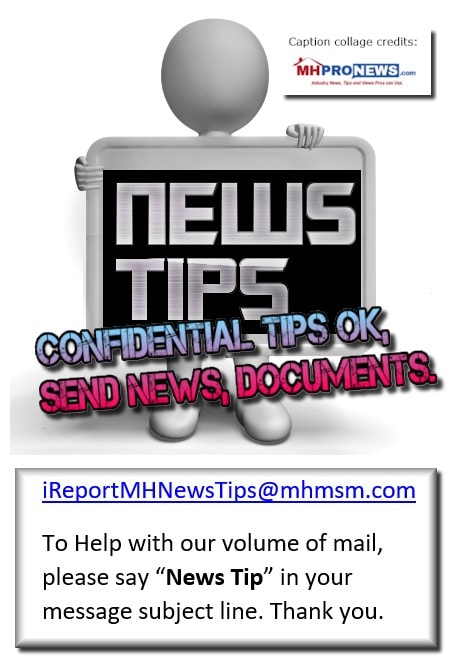 1) To sign up in seconds for our MH Industry leading emailed news updates, click here.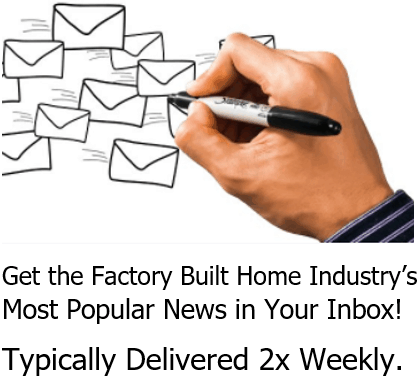 2) To provide a News Tips and/or Commentary, click the link to the left. Please note if comments are on-or-off the record, thank you.
3) Marketing, Web, Video, Consulting, Recruiting and Training Resources

Submitted by Soheyla Kovach to the Daily Business News for MHProNews.com.
Soheyla is a managing member of LifeStyle Factory Homes, LLC, the parent company to MHProNews, and MHLivingNews.com.