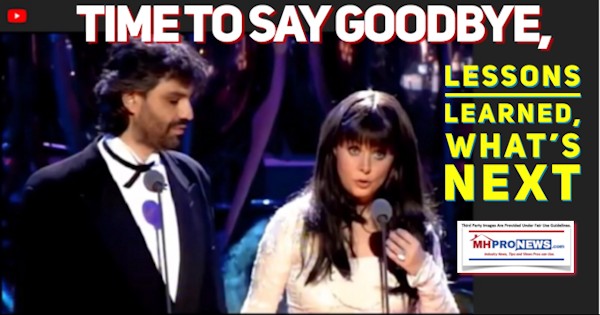 People invest in, open or maintain a business with certain goals in mind. Among them is to serve a slice of the public, and for 'white hat' operations, to earn a profit honorably in some form or fashion.
The ways that honest profit can be earned are as many and varied as the imaginations of millions of people in America make possible. Which is why, to a certain extent, the notion of 'one size fits all' is an illusion.
It is axiomatic that there are no too people exactly alike. The country singer John Rich posted earlier this week on the Daily Business News on MHProNews will appeal to thousands of readers here, but to some more than others. This duet of Sarah Brightman & Andrea Bocelli, singing their classic "Time to Say Goodbye" (1997) will move some to tears from just listening to it — even if you or they don't grasp the meaning of the words so passionately performed.
On the time played this morning, about 5:49 AM ET, the video duet has had 44,864,417 views, some 229k 'thumbs up,' and only 10k 'thumbs down.'
Think about it. Over 44 million views. More on that another time too.
While each of those data points regarding "Time to Say Goodbye" has significance, it clearly reflects that far more people are moved by this musical performance than those who are turned off by it. What about you?
What does this have to do with manufactured housing? Nothing; and everything. More on that further below too.
First, listen to and watch if you can this video. Then, following the lyrics, we will do some industry professional related commentary.
Sarah Brightman & Andrea Bocelli – Time to Say Goodbye (1997)
According to the YouTube page of axedagobert22, the video posted above was published on Oct 18, 2012.
The axedagobert22 post explains that "In November 1996, Andrea and Sarah Brightman were invited to perform the duet 'Time To Say Goodbye (Con Te Partirò)' at the farewell contest of the German World Light-Heavyweight boxing champion, Henry Maske. A national hero held in unrivaled esteem, he is known for his love of selecting entrance themes to his bouts.
Sarah Brightman, the internationally renowned soprano and friend of Henry Maske heard 'Con Te Partirò' in a restaurant while dining with her friends. Entranced by the singer and the song, Brightman made contact with Andrea. Andrea and Brightman re-recorded 'Con Te Partirò' as the duet 'Time To Say Goodbye' with members of the London Symphony Orchestra.
This live version is from Brightman's first full concert recording, "Sarah Brightman: In Concert", from London's Royal Albert Hall with the London Symphony Orchestra under the direction of Paul Bateman. Guest artists include Andrew Lloyd Webber, Adam Clark and Andrea Bocelli. The concert was released to video in 1998.
The concert was directed by David Mallet."
The YouTube page doesn't have the lyrics. But as regular readers know, we strive to provide a complete picture, so we did some digging – curation – and those lyrics are provided below. The English version is on top, the original Italian is below.
To better appreciate the richness and meaning, Classic FM provided this insight: "In summary: they're saying goodbye to countries they never saw or shared with each other, but now they are in fact going to go to those countries… except they're traveling there on ships which don't exist anymore… so it's time to say goodbye again.
Hmm. Maybe the lyrics are better appreciated in Italian."
Here are those lyrics, per the source cited below.
Time To Say Goodbye
Time To Say Goodbye
When I am alone
Quando sono solo
Dream on the horizon
Sogno all'orizzonte
And the words are missing
E mancan le parole
Yes I know there is no light
Sì lo so che non c'è luce
In a room when the sun is missing
In una stanza quando manca il sole
If you're not with me, with me
Se non ci sei tu con me, con me
On the windows
Su le finestre
Show everyone my heart
Mostra a tutti il mio cuore
That you turned on
Che hai acceso
Close inside me
Chiudi dentro me
The light that
La luce che
You met on the street
Hai incontrato per strada
Time to say goodbye
Time to say goodbye
Countries that I never
Paesi che non ho mai
Saw and shared with you
Veduto e vissuto con te
Now I'll live them
Adesso si li vivrò
I'll go with you
Con te partirò
On ships over seas
Su navi per mari
That I know it
Che, io lo so
No no they do not exist anymore
No, no, non esistono più
It's time to say goodbye
It's time to say goodbye
when you are distant
Quando sei lontana
Dream on the horizon
Sogno all'orizzonte
And the words are missing
E mancan le parole
And I do, I know
E io sì, lo so
That you are with me, with me
Che sei con me, con me
You my moon, you are here with me
Tu mia luna, tu sei qui con me
My sun, you are here with me
Mio sole, tu sei qui con me
With me, with me, with me
Con me, con me, con me
Time to say goodbye
Time to say goodbye
Countries that I never
Paesi che non ho mai
Saw and shared with you
Veduto e vissuto con te
Now I will live them
Adesso sì li vivrò
I'll go with you
Con te partirò
On ships over seas
Su navi per mari
That I know it
Che io lo so
No no they do not exist anymore
No, no, non esistono più
I will relive them with you
Con te io li rivivrò
I'll go with you
Con te partirò
On ships over seas
Su navi per mari
That I know it
Che, io lo so
No no they do not exist anymore
No, no, non esistono più
I will relive them with you
Con te io li rivivrò
I'll go with you
Con te partirò
Me with you
Io con te
Songwriters: Francesco Sartori / Frank Peterson / Lucio Quarantotto
Time To Say Goodbye lyrics © Sony/ATV Music Publishing LLC, Peermusic Publishing, Sugarmusic s.p.a.
—- End of lyrics, credits. —-
For those willing to step outside of the box, many things are possible, but none are accomplished without risk, effort, or struggle.
When you entered this field of endeavor, you too had some expectation or vision. Perhaps that has been encouraged, perhaps it has been dashed, derailed, or shunted down an unexpected track. You can cry about it, laugh, or dig in and do your best to figure it all out.
Our publisher likes to reflect on the occasion when the late Howard Walker, JD, longtime assistant chairman for Sam Zell's Equity LifeStyle Properties (ELS), approached him at an MHI meeting, saying with feigned outrage, 'How dare you bring culture to a manufactured housing industry event?'
Those who knew Walker will get it. Those who never met him, might get a glimpse into the man from those few words.
First on MHLivingNews, but later posted on MHProNews, is a very different type of infographic than the one produced by MHI.
Why is it so different? Because one cannot reduce the manufactured housing industry's varied customers and members without reflecting in some manner the broad range of people who have found appeal in the homes our industry has and continues to produce.

Among the manufactured housing retailing firms that Clayton Homes has purchased are those which did factory built as well as on-site built housing. That no doubt fit a broader agenda.
This website isn't about us, it is about professionals like yourself. Some love rock, others rap. Your customers may listen to music in in their pickup or car that is Spanish or English. Depending on your market, you may have people who speak Farsi at home walking into your establishment. Or you may have those who speak Mandarin, French, Greek, or a Slavic tongue. Down under, they may speak English, but their accent is different than ours here in the Colonies.
It pays to have some cultural appreciation and awareness.
It pays to be able to think outside of the box.
"Easy doesn't pay well," observed John Bostick, Chairman of the Manufactured Housing Association for Regulatory Reform (MHARR), and President and CEO of Sunshine Homes.
Some things can't be hurried, said Warren Buffett, Chairman of Berkshire Hathaway. On that point, using the principle of separating wheat from chaff, we concur with the man who has hung his hat in Omaha.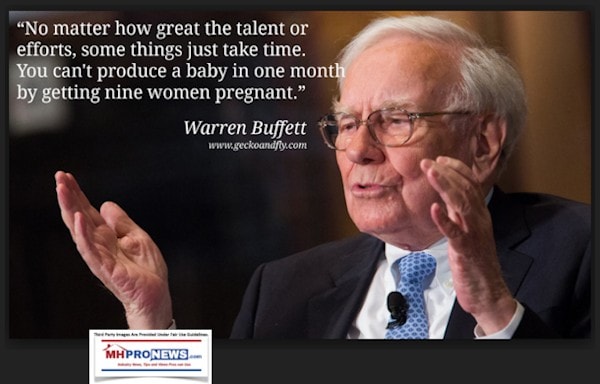 What music plays in your office? Do you use headsets? Or is it playing audibly, in a manner that others might hear it too?
Does that music connect – or separate – you from others?
The methods of connecting with people are varied. Here or MHProNews, we illustrate and provided content in a full range of ways, because there is a full scope of experiences and potential for connecting.
One of our earlier
Inside MH videos…
…still a very relevant interview.
Out industry is underperforming. It is almost guaranteed that your location(s) are too. To some, that is an 'inexplicable' downturn, given the affordable housing crisis. But to be honest, figuring out why that downturn exists isn't too hard for those willing to step outside their comfort zone and seek the truth.
Let's be clear. Even our fans or sponsors of MHProNews and MHLivingNews don't always feel comfortable with something we publish. That is especially so for those who read here, but aren't fans of ours at all. Part of the job of authentic media – be it mainstream or trade journalism – is to challenge people, especially when circumstances demand it. You can find syrupy cheerleading somewhere else only, but you better take toothpaste, an electric tooth brush, and some dental floss with you. Because after reading some competing voices for too long, their content might rot your teeth – or turn your mind into mush.
To get beyond underperformance, one logically must begins with understanding. After understanding begins, then one must move on to action plan and begin to execute the necessary steps. In an housing industry that does north of 1.5 trillion dollars a year in sales, there is simply no excuse for doing under $8 billion dollars in total retail last year. That's embarrassing. But that means there is tremendous upside.
Time to Say Goodbye…
We are soon going to say goodbye to this version of our MHProNews website. The new version is approaching. There will be road bumps. C'est la vie! That's life!
Once the new version is up, and the inevitable bugs are tweaked, there will be new manufactured home industry initiatives launched as well as fostered.
Our parent company – LifeStyle Factory Homes, LLC – are planning for the brighter future for the white hats of our industry, because we are true believers.
There is a need for new events, new business alliances, and new visions that can be achieved instead of the sweet-sounding words found elsewhere, which they write while the industry is shrinking and consolidating during an affordable housing crisis. Common sense alone tells the doers in our industry that it isn't weather, or inventory adjustments, or tariffs, or whatever other excuses some peddle.
HUD Secretary Ben Carson has made certain things possible in his efforts before and during the Innovative Housing Showcase (IHS). He's built on the efforts of other who came before him, but he has also led the way in several laudable efforts. More on that in the linked related reports, below the byline and notices.
But much more needs to be done, because the HUD Code manufactured home industry is in a downturn during an affordable housing crisis. One might aptly think of this as a 'manufactured crisis.'
Because a handful of people could snap their fingers, and the manufactured home shipment decline would reverse. Never, ever forget that point.
That point means that those who are scratching their heads must study, understand, plan, and then act.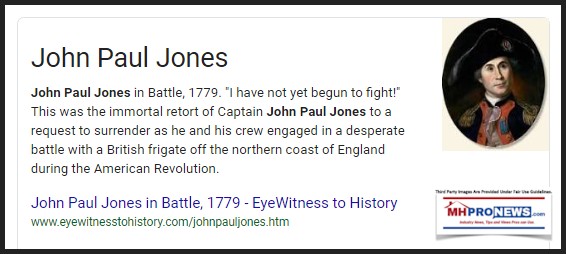 Together with people of good will, we plan to take the Time to Say Goodbye, but do so in a manner befitting this classic and moving duet.
More later. Thanks for checking in. Sign up for our industry leading 2x weekly emailed news updates at the link above or below.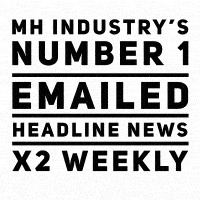 Because for some, the best is yet to come. For others, it's time to say goodbye to the limited vision, and time to sing a new song of opportunities fraught with the internal and external challenges that lie ahead. That's what the words carpe diem are for, it is time to seize the day.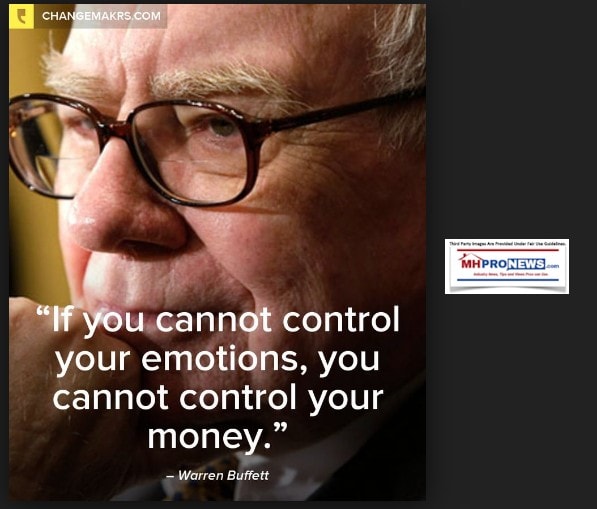 That's this edition of "News Through the Lens of Manufactured Homes, and Factory-Built Housing," © where "We Provide, You Decide." © ## (News, analysis, and commentary.)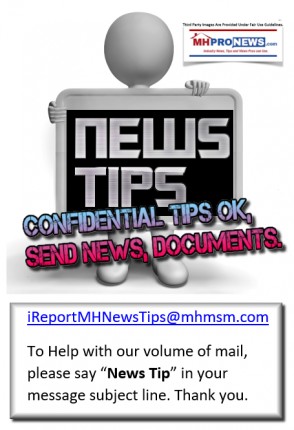 NOTICE: You can get our 'read-hot' industry-leading emailed headline news updates, at this link here. You can join the scores who follow us on Twitter at this link. Connect on LinkedIn here.

NOTICE 2: Readers have periodically reported that they are getting a better experience when reading MHProNews on the Microsoft Edge, or Apple Safari browser than with Google's Chrome browser. Chrome reportedly manipulates the content of a page more than the other two browsers do.
(Related Reports are further below. Third-party images and content are provided under fair use guidelines.)
1) To sign up in seconds for our MH Industry leading emailed news updates, click here.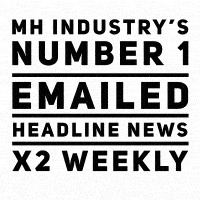 2) To pro-vide a News Tips and/or Commentary, click the link to the left. Please note if comments are on-or-off the record, thank you.
3) Marketing, Web, Video, Consulting, Recruiting and Training Re-sources
Submitted by Soheyla Kovach to the Daily Business News for MHProNews.com. Soheyla is a managing member of LifeStyle Factory Homes, LLC, the parent company to MHProNews, and MHLivingNews.com.
Related Reports

:
You can

click on the image/text boxes

to learn more about that topic.
https://www.manufacturedhomepronews.com/hud-secretary-ben-carson-address-to-innovative-housing-showcase-complete-official-speech-text/
Secretary Ben Carson's, Julian Castro's Manufactured Housing, "Trailer," "Mobile Home" Revelations, 2020 Battles Ahead
"Cribs with Carson," Tiny House, Manufactured Homes, Innovative Housing Showcase, National Mall, Washington, D.C. Video Report
George Orwell, All Issues Are Political Issues, Manufactured Housing Challenges, and You
It's been more than ten years since Congress enacted the Housing and Economic Recovery Act of 2008 (HERA) and its "Duty to Serve Underserved Markets" (DTS) mandate. DTS directs both Fannie Mae and Freddie Mac to "develop loan products and flexible underwriting guidelines to facilitate a secondary market for mortgages on manufactured homes for very low, low and moderate-income families."