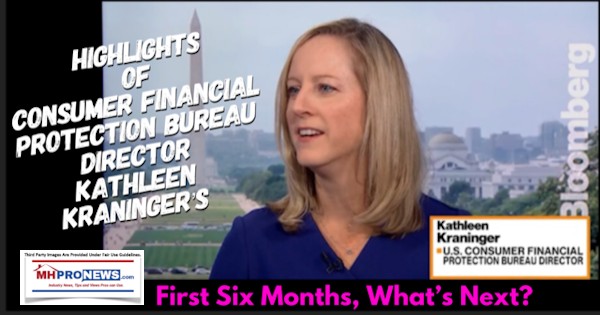 Retailers. Communities. Have you noticed how relatively quiet word from the Consumer Financial Protection Bureau (CFPB) has been in the past 6 months?
Advertise with MHProNews to be seen
Yesterday, June 11, marked the first six months of Director Kathleen L. Kraninger taking the helm from acting director Mick Mulvaney.
Mulvaney has since moved on to the role as acting chief of staff for President Donald J. Trump.
The federal agency is still enforcing laws, but is striving – per their statement below – to do so in a more thoughtful manner, where business has a better sense of what it can or can't do. That increased certainty should be good for business over the long haul. In the video interview that follows below, she makes it clear that protecting and educating consumers matters to her.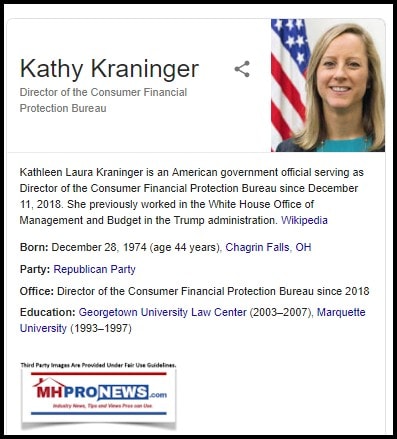 Here is her most recent, perhaps first, mainstream news video interview on the topics that follow. By the way, this interview with Bloomberg – a left-of-center media outlet – exemplifies a balance that some may not realize can exist in the mainstream. There are weaponized interviews, 'fake news,' and balanced reports. This is arguably fair and balanced.
The CFPB news release to the Daily Business News on MHProNews will be followed with some additional details about the new director, plus manufactured home industry related material.

WASHINGTON, D.C. – June 11th marks the first six months of Director Kathleen L. Kraninger leading the Consumer Financial Protection Bureau.
"It is an honor and privilege to serve American consumers. As Director, my focus is to prevent harm to consumers by using all the tools Congress gave us, including education, regulation, supervision and enforcement. I look forward to building on the efforts and progress of these first six months," said Director Kraninger.
Under Director Kraninger's leadership, the Bureau:
Educated consumers about financial products and money management
• Launched an initiative, Start Small, Save Up, to increase emergency savings among consumers;
• Expanded the Misadventures in Money Management financial education tool for active-duty servicemembers;
• Educated consumers about mortgage closing scams;
• Educated consumers on debt collection, including steps they can take to resolve a debt, telling the difference between a legitimate debt collector and scammer, and top debt collection questions answered;
• Performed an extensive analysis and report on what suspicious activity reports reveal about elder financial exploitation;
• Provided technical assistance to VITA (Volunteers in Tax Assistance) sites in how to support the people who they serve in making choices about saving part of the tax refund;
• Issued a set of reports for use by state and local leaders working to set up child savings programs;
• Released an education page on financial preparedness for a disaster;
• Received and handled 170,000 consumer complaints;
• Released a financial well-being practitioner toolkit for use by financial educators;
• Provided consumers a list with contact information on specialty credit reporting companies;
• Educated servicemembers and other consumers on new credit freeze protections, jointly with the FTC;
• Released an action booklet on building and managing credit for consumers as part of the Your Money, Your Goals;
• Continued to provide the Your Money, Your Goals guide to service providers to use as they inform individuals transitioning from incarceration on financial information and tools to manage their financial lives;
• Released two snapshots focused on mortgage and servicemembers complaints;
• Facilitated the training of over 1,700 social services staff with information and action steps in money management that they can share with the people who they serve; and
• Reached 25 million publications distributed and 25 million hits on its web service, AskCFPB, over the life of these services.
"Congress charged the Bureau with conducting financial education programs and ensuring consumers receive timely and understandable information to make responsible decisions about financial transactions. We will continue to look for ways to release innovative financial education tools and partner with public and private sector entities engaged in consumer financial education to maximize the reach of these tools," said Director Kraninger.
Examined to Promote Compliance and Enforced the Law
• Took action against one of the 10 largest HMDA reporters for violating HMDA and Regulation C;
• Took action against a mortgage servicer for violating the Consumer Financial Protection Act; RESPA; Regulation X; the Truth in Lending Act; and Regulation Z;
• Filed a law suit against a debt collection firm for violating the Consumer Financial Protection Act and the Fair Debt Collection Practices Act;
• Filed a law suit against a credit repair company and several related entities alleging that they violated the Consumer Financial Protection Act and also the Telemarketing Sales Rule;
• Took action against a student loan servicing company that engaged in unfair practices that violated the Consumer Financial Protection Act;
• Took action against a company that violated the Consumer Financial Protection Act; the Gramm-Leach-Bliley Act; Regulation P; the Truth in Lending Act; and Regulation Z;
• Took action against an online lender that extends unsecured payday and installment loans for violating the Consumer Financial Protection Act;
• Took action against an individual who brokered contracts offering high-interest credit to veterans for violating the Consumer Financial Protection Act;
• Took action against a company for violating the Consumer Financial Protection Act, the Truth in Lending Act; and Regulation Z;
• Took action against a federally chartered savings association for violating the Consumer Financial Protection Act; the Electronic Fund Transfer Act; and Regulation E;
• Sought to enhance protections for servicemembers;
• Secured over $12 million in redress for consumers and $22 million in Civil Money Penalties; and
• Announced changes to policies regarding Civil Investigative Demands (CIDs) to ensure they provide more information about the potentially wrongful conduct under investigation.
"Enforcement is an essential tool Congress gave the Bureau – particularly because education, rulemaking, and supervision will not prevent every violation. We will use enforcement against bad actors who don't comply with the law. Ensuring that justice is served in the public interest – that is our goal in using the enforcement tool. Further, a purposeful enforcement regime can foster compliance, help prevent consumer harm, and right wrongs," said Director Kraninger.
Modernized, clarified, and reduced burden of rules
• Issued the first proposed rulemaking to implement the requirements and prohibitions applicable to debt collectors under the Fair Debt Collection Practices Act since it was passed in 1977;
• Became a coordinating member of the Global Financial Innovation Network (GFIN), a world-wide effort to promote financial innovation that benefits consumers;
• Published a request for information concerning the need for and scope of exceptions under the Remittances Rule;
• Issued an Advance Notice of Proposed Rulemaking to commence developing proposed regulations addressing PACE financing, a relatively new form of financing of home improvements for environmental purposes;
• Issued new written guidance to clarify the TRID Rule and thereby promote mortgage firms' compliance with the rule;
• Issued new standards the agency will use to meet its obligations under Section 610 of the Regulatory Flexibility Act to conduct reviews of certain rules to evaluate their burden on small businesses;
• Issued comprehensive assessment reports evaluating the effectiveness of the ATR-QM and Mortgage Servicing (Regulation X) Rules to comply with Section 1022 of the Dodd-Frank Act;
• Published proposed rules to delay implementation of and to reconsider the Mandatory Underwriting Provisions of the small dollar rule;
• Published proposed rules to reconsider the mortgage reporting thresholds in the 2015 HMDA Rule and published an advance notice of proposed rulemaking to obtain information to assist in the development of proposed rules to reconsider data points in the 2015 HMDA Rule.
• Issued final policy guidance explaining how the Bureau will modify publicly disclosed HMDA data to protect the privacy of consumers; and
• Commenced implementation of measures to streamline and improve the Bureau's rulemaking process, such as providing materials to the public that are easier to understand, receiving more feedback from small businesses on proposals, planning to release SBREFA panel reports earlier in the process, maximizing public engagement by generally using a 90 day comment period for complex proposals, and posting all comments submitted in rulemakings to the public docket.
"I am committed to improving the Bureau's rulemaking process as it will lead to better policy outcomes," said Director Kraninger. "Improving the rulemaking process will ensure we have clear rules of the road that protect consumers and more effectively execute the Bureau's mission. This process will increase transparency, public engagement, and thorough, data-driven analysis. To further improve our regulatory process we are developing a way to obtain input from state and local officials, as well as an initiative to ensure that outdated, unnecessary, or unduly burdensome regulations are identified and addressed."
Advertise with MHProNews to be seen
During her first six months, Director Kraninger has also visited all of the Bureau's regional offices throughout the country and engaged with regional staff, as well as participated in an on-site exam. In this time, Director Kraninger has engaged with over 600 consumer groups, consumers, state and local government officials, military personnel, financial institutions, academics, non-profits, and former and current Bureau advisors, and traveled to 10 states. Lastly, Director Kraninger announced enhancements to the Bureau's advisory committees and announced a symposia series aimed at stimulating a proactive and transparent dialogue in the policy development process.
The Consumer Financial Protection Bureau is a 21st century agency that helps consumer finance markets work by regularly identifying and addressing outdated, unnecessary, or unduly burdensome regulations, by making rules more effective, by consistently enforcing federal consumer financial law, and by empowering consumers to take more control over their economic lives.
###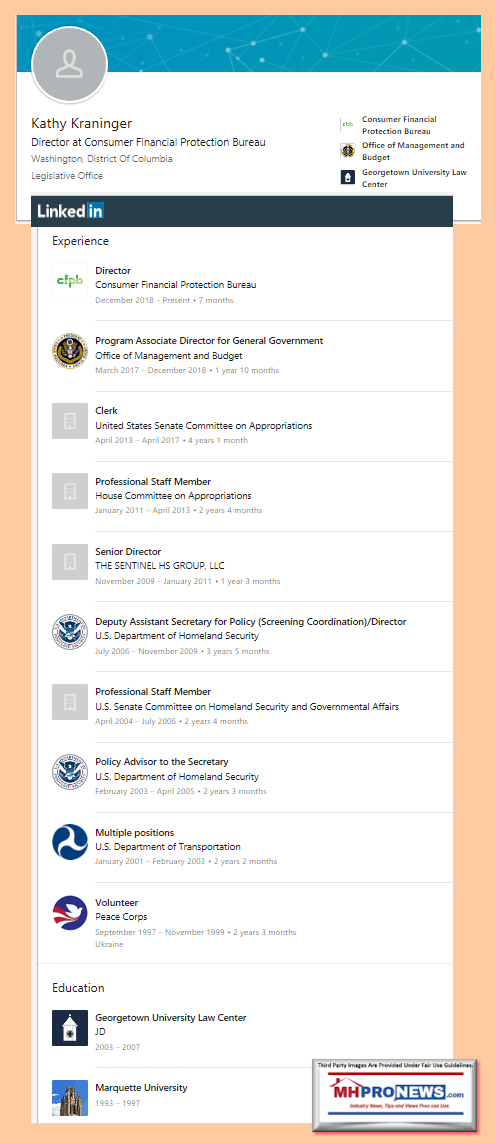 When manufactured housing professionals think of the CFPB, a common thought is about the Preserving Access to Manufactured Housing Act. A fresh, deep review of that can be accessed via the hot-linked text-image box below. Note that the following covers a timeframe prior to the new director, thus, is no reflection on her either way.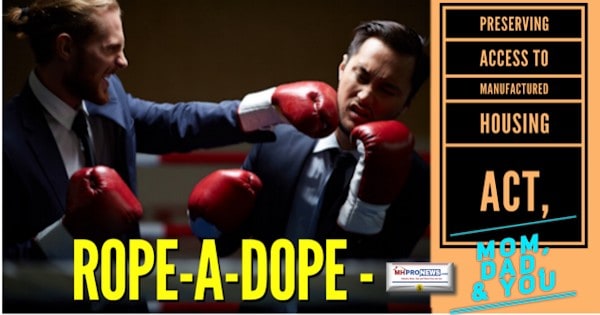 There may be no one analogy that is entirely precise enough to make the point that the promoters of the Preserving Access to Manufactured Housing Act purportedly hoped to accomplish with their bill. All analogies limp at some point, but those disclosures made, let's begin with the 'rope and dope metaphor' from boxing.
What's next at the CFPB? That will depend in good measure on what occurs on Election Day, 2020, and the runup to that event. Stay tuned.
That's this hump day morning's first installment of "News Through the Lens of Manufactured Homes, and Factory-Built Housing," © where "We Provide, You Decide." © ## (News, analysis, and commentary.)
NOTICE: You can get our 'read-hot' industry-leading emailed headline news updates, at this link here. You can join the scores who follow us on Twitter at this link. Connect on LinkedIn here.

NOTICE 2: Readers have periodically reported that they are getting a better experience when reading MHProNews on the Microsoft Edge, or Apple Safari browser than with Google's Chrome browser. Chrome reportedly manipulates the content of a page more than the other two browsers do.
(Related Reports are further below. Third-party images and content are provided under fair use guidelines.)
1) To sign up in seconds for our MH Industry leading emailed news updates, click here.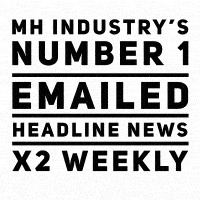 2) To pro-vide a News Tips and/or Commentary, click the link to the left. Please note if comments are on-or-off the record, thank you.
3) Marketing, Web, Video, Consulting, Recruiting and Training Re-sources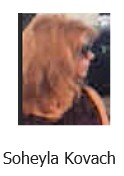 Submitted by Soheyla Kovach to the Daily Business News for MHProNews.com. Soheyla is a managing member of LifeStyle Factory Homes, LLC, the parent company to MHProNews, and MHLivingNews.com.
Related Reports

:
You can

click on the image/text boxes

to learn more about that topic.
In a series of direct quotes in context, a document from 21st Mortgage signed by Tim Williams, and video recorded comments by Kevin Clayton, these all line up to demonstrate how independent retailers, communities, and producers – among others – where purportedly harmed by action that could be deemed an antitrust violation. https://www.manufacturedhomelivingnews.com/bridging-gap-affordable-housing-solution-yields-higher-pay-more-wealth-but-corrupt-rigged-billionaires-moat-is-barrier/
Imagine for the new few minutes that you are a detective trying to solve a mystery. Detectives look for clues and examine evidence. Investigators ought to be objective. Like a doctor seeking the cause for an ailment, there are tests, results, facts, and reason that should to be the drivers for solving any puzzle.
Washington, D.C., May 15, 2019 – With manufactured housing producers, retailers and communities offering their best homes (and related consumer protection) ever, and in light of the failure of the ostensible representation of the industry's post-production sector to fully and effectively advance the marketing, consumer financing and, most importantly, the full acceptance of federally-regulated manufactured housing as the nation's premiere source of non-subsidized affordable housing and homeownership, the Manufactured Housing Association for Regulatory Reform (MHARR) has launched a new project and initiative to fight selected, especially egregious instances of discriminatory and exclusionary zoning targeting manufactured housing and manufactured housing consumers.