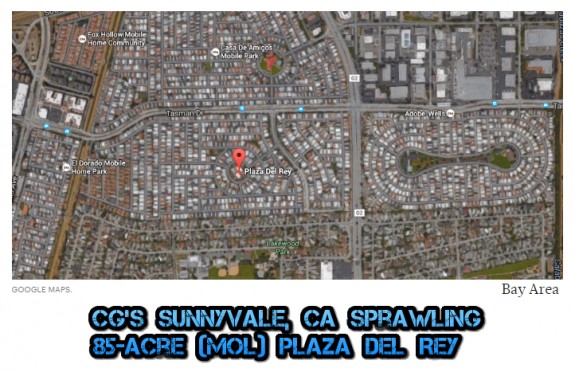 The Carlyle Group (CG) is reportedly one of the top 100 largest manufactured home community operators in the U.S..  Its big hedge fund business is said to be heading for the exit, according to SeekingAlpha and Bidness.

Investopedia says that, "Carlyle Group (CG) is experiencing a period of both highs and lows. On one side, its private equity core business has surpassed performance expectations, bringing in billions of investor dollars for acquisitions and new investment. On the other side, however, it has experienced several blows to its hedge fund efforts, the latest of which reached industry news sources just last week. At a time in which hedge funds across the country have seen blows to returns, investor interest, and more, Carlyle is experiencing firsthand the difficulties facing hedge funds through a variety of its ventures."
Gillian Tan, a Bloomberg Gadfly columnist, shares this perspective; "The Washington-based private equity firm's bounty from cashing out of existing deals exceeded what it spent on new ones in the quarter, thanks in part to the sale of hair-care company Vogue International to Johnson & Johnson. It marked the 16th of the past 18 quarters that Carlyle has — in Conway's words — reaped more than it sowed. Collectively, in four-and-a-half years, it has spent less than half what it banked: $41.2 billion vs $82.3 billion, to be exact."
CARLYLE'S DRY POWDER
"Carlyle has sold $82.3 billion worth of assets in the past four-and-a-half years while spending half of that — $41.15 billion — on new opportunities," says Tan.
Sources tell MHProNews that CG's interest in manufactured home communities remains strong.
But the strong domestic – indeed global – competition for communities has compressed cap rates, and driven up prices, making bargains harder to find.
CG is one of the stocks tracked by the Daily Business News Manufactured Related market report.  Today's numbers at the closing bell for Carlyle are shown above.  For the entire report on manufactured housing related stocks, including the MHC REITs of ELS, SUN and UMH, click here. ##
(Image credits, Google Maps, text credit, MHProNews.)

(Editor's Note: Matthew Silver is taking some much needed and well-earned time off, and L. A. "Tony" Kovach will be helping fill the Daily Business News role in the interim).
Article submitted by L. A. "Tony" Kovach, to the Daily Business News for MHProNews.