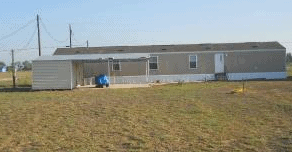 The Huntsville, Texas City Council agreed with the Planning & Zoning Commission's recommendation that prohibits manufactured homes (MH) from being sited outside MH communities, while grandfathering in existing MH, according to itemonline.
Although Councilman Ronald Allen mounted a spirited opposition to the ruling, noting that people have paid taxes on their land, sometimes for many years in instances of family land, and they should be allowed to site an MH on it, the council voted 5-2 against it.
The results of a survey conducted by planning staff indicated 63 percent of the respondents do not want MH sited outside MHCs, and Councilman Joe Rodriguez says as elected officials they have a responsibility to listen to their constituents. Responding to Councilman Allen's comments that people should be able to use their land as they prefer, Rodriguez said, "I sympathize with them but we have a city to look after as elected officials and I personally will go with the majority of the survey. As much as I hate to place anybody out of a home, we have some tough decisions to make up here sometimes and this is going to be one of them."
Council also considered guidelines governing the establishment of new MHCs, since no written standards currently exist, as MHProNews has learned. Aron Kulhavy, director of community and economic development, said applicants need to obtain a conditional use permit requiring plans to be submitted to the P&Z Commission and the city council for review. Council members voted unanimously in favor of this proposal, and agreed existing MHCs be grandfathered in.
The next step would be to have the development code for establishing a new MHC approved by the city council, which will be put on the agenda for the July 21 meeting. ##
(Photo credit: trulia–manufactured home in San Benito, Texas)

Article submitted by Matthew J. Silver to Daily Business News-MHProNews.