"Never Let A Good Crisis Go To Waste."
– Rahm Emanuel,
Former POTUS Obama Chief Of Staff.
At various times during their respective political careers, each of the three contestants for the 2020 presidential race have addressed the topic of the surveillance state in America. They all acknowledge that it is real. That topic will get a look further below, as this report systematically works through headline topics.
Some pundits are saying that Sanders is trying less to win the nomination than he is to help craft the Democratic platform at the convention.  That remains to be seen, because Sanders still has the opportunity to win.
Barring the unforeseen, by this time tomorrow there will be additional clarity in the contest between Senator Bernie Sanders (VT-I, self-described Democratic Socialist) and former Vice President (VP) Joe Biden (D). Each of the three headline candidates has a track record. Two of the three have recently done Fox News Channel (FNC) town halls, which are posted in this report.
The FNC POTUS Trump town hall has reportedly drawn the highest ratings of any that the network has done this election cycle, prior to last night's. The audience ratings comparison between POTUS Trump and Senator Sanders could prove illuminating, and MHProNews plans to watch for that datapoint.
Former Obama Administration era VP Joe Biden did a round of Sunday talk shows, which included one with FNC's Chris Wallace.  That Fox News Sunday with Biden is posted below.
Reader/viewers can watch each for these videos for insights to be gleaned. Readers are reminded that House Majority Leader James Clyburn (SC-D) endorsement was a pivot point for the Biden campaign. Blacks turned out in numbers. But Clyburn himself said that the Biden campaign has been a mess.
Meanwhile, Senator Sanders is apparently striving to strike a balanced contrasting his stances and fitness for office vs. Biden, without destroying the former vice president's chances to win if the senator fails to win the Democratic nomination.
That said, videos like this one of Senator Cory Booker ripping Joe Biden in debate last year are bound to end up in Trump Campaign videos if Biden should emerge as his party's nominee.
Or this video clip of Obama Administration former HUD Secretary Julian Castro pressing his case that Biden's memory is an issue could well end up in campaign ads. Beyond memory or health, Castro boldly said the former VP wasn't authentically fulfilling the legacy of former President Barack Obama.
 Sanders Rips Away at Billionaires – Each of Which Happens to be Involved in Factory-Built Housing
Besides his normal riffs against President Trump being a "pathological liar" who "doesn't believe in science," Sanders also repeated his standard attack against the three richest men in America. While not naming them, they are well known to be billionaires Warren Buffett, Bill Gates, and Jeff Bezos, each of whom share several interlocking business, political and nonprofit interests.  Each has interests and involvement in factory-built housing including manufactured homes.
Whatever happens in voting today, what seems certain is that the prevailing Democratic candidate will make whatever political points are possible from the handling of the coronavirus outbreak. They have also made, as Sanders has described it, attacks on President Trump for having what he claims is the most corrupt administration in American history. Of course, Biden and Sanders face scrutiny on charges of corrupt practices too. For whatever reasons, allegations against "Teflon Don" have turned up dry in numerous federal and Congressional investigations.  Sanders has largely skirted the investigations that have been aimed against him, but former VP Biden's time under the spotlight has yet to be seen in granular detail.
On the Trump Administration side, a press conference was held yesterday focused on the coronavirus and plans to supporter workers and businesses alike, beyond the healthcare aspects of the response.
The transcript of the main White House press conference featuring President Trump, Vice President Pence and the coronavirus team is linked here.
The president stressed that America has never responded faster by closing the border to parts of China where the virus was known to be hot, while also outlining plans to support workers and businesses.
"Together we will get through the coronavirus," VP Pence said.
Treasury Secretary Steven Mnuchin called the American economy it "the most resilient economy in the world," despite the historic fall in the stock market that continued in Monday's plunge when trading was briefly halted.
Mnuchin said that the president would act to provide "whatever support is needed" and President Trump said meetings today with Congressional leadership would focus on that issue. Perhaps due in part to these steps announced last night, the major U.S. markets are rebounding as of the time noted below.
Movement Democratic Candidate vs Establishment Candidate
The bulk of the 2020 Democratic presidential political field has coalesced around Biden, with former nomination hopeful author Marianne Williams being an example of a dropout candidate supporting Sanders.  Senators Cory Booker and Kamala Harris endorsed Biden yesterday as a unity candidate, despite having previously ripped him on issues including racial justice, failing memory, and on policy grounds.
"Risk So Much for so Little" – Battleground Florida Meetings and a Party
In the last 72 hours several meetings and a party occurred that MHProNews participated in with various personalities that will remain nameless for reasons that  should become evident due to their respective employment scenarios.
One was with a local law enforcement professional, who expresses general satisfaction with President Trump, while lamenting developments here in Florida. He said that policies were being discussed in Florida that could put the accused and convicted criminals back on the streets, pointing a finger of blame at policy proponents like billionaire-activist George Soros. He also said that officers were having to work additional shifts. The reason was an improving economy was attracting fewer candidates to replace those leaving law enforcement. In the career law enforcement professionals words, many were "not willing to risk so much for so little" pay.
Another meeting, quite unexpected, occurred with a seminarian. That person spoke calmly but eloquently about the nation his family left after falling into communist control. Socialist policies, he said, kept the people there poor decades later.
In a third meeting with a field professional for a major housing company, that person  said he was breaking a rule in speaking about political issues. Clearly a Trump supporter, as was that person's spouse, that person said he could "speak for hours" about issues of interest and concern that caused him to support the 45th president. Among many freely mentioned was the erosion on a college campus one of his children had experienced from a professor who gave a his child a failing grade on the assigned essay topic of toxic masculinity.
Then there was a birthday party with a family that had as a member a professional with deep ties to a well known manufactured housing operation. The family was a mix of Anglo (Caucasian) and Hispanic heritage, with many fully bilingual speakers. Everyone who expressed a political perspective – and many did so conversationally – talked in a manner favorable to President Trump, including those born in other countries.
The video that follows tees up the next segment from a historic perspective.  Many will be surprised to learn that the origins of the "surveillance state" in America date back for over a century, but has accelerated in recent decades.  Nor should this be misunderstood. Other nations, communist China for example, have a far more intrunsive capabilities than exists here in the U.S., England or some of the other more industrialized or petro-wealthy countries.
The Surveillance State
Now, from that brief description, if certain public officials or well-connected and powerful personalities wanted to do so, there is enough information to identify the specific people involved. That's not science fiction, that's the reality of technology that has operated under Democratic and Republican Administrations. While it is unlikely that someone would be so motivated to do such a search of metadata and other tracking technologies, it nevertheless raises surveillance state issues that candidates Sanders, Biden and President Trump have each raised.
The winner of the November 3, 2020 election will inherit or continue to be at least in some titular sense at the pinnacle of a federal apparatus that some historians and researchers have claimed tipped close elections in the U.S. and abroad. Senate Minority Leader Chuck Schumer has said that the American intelligence community can get you 9 ways from Sunday in speaking about President Trump publicly criticizing aspects of their behavior.
The policies of each candidate featured herein are to a large extent known, as are the respective track records of each man.
Barring the unforeseen, and there have already been plot-twists in this 2020 contest, it is possible that one of those three will emerge on November 4th as the occupant of 1600 Pennsylvania Ave in Washington, D.C.
As Saudi Arabia and Russia deploy oil strategies that can harm the American and other energy markets and economies, or as a virus that originated in China that the regime there resisted allowing U.S. infectious health disease experts in to examine evidence at the purported source of origin, efforts  foreign and domestic are openly underway to influence the outcome of the various 2020 contests.
Talk of election interference in 2016 was not based on fantasy. It was real enough. But that has been occurring globally for decades. In several cases, it has been occurring for over a century. That's a matter of history, when it is properly understood and viewed with objectivity.
Narratives are spun for political and business purposes. Spin is deployed to attempt to influence the thinking of potential voters. Posturing occurs when corporate influence in elections isn't fully recognized and highlighted.
In greater Chicagoland where we operated when what became MHProNews was launched, there is a saying in machine politics. "Vote early, vote often." It is partially a jest, but also a historic reference.
The election draws closer day by day.  Stick with MHProNews for ongoing reports, analysis and commentary that can benefit the understanding and planning of manufactured housing professionals and investors.
That's a wrap for this installment of manufactured housing "Industry News Tips and Views Pros Can Use" © – MHVille's runaway #1 news source, where "We Provide, You Decide." © (News, fact-checks, analysis, and commentary.) Notice: all third party images or content are provided under fair use guidelines for media.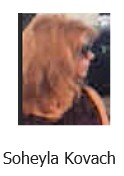 Submitted by Soheyla Kovach for MHProNews.com. Soheyla is a co-founder and managing member of LifeStyle Factory Homes, LLC, the parent company to MHProNews, and MHLivingNews.com. Connect with us on LinkedIn here and here.
Buffett's Board – Berkshire Hathaway, Interlocking Directorates, Ronald Olson – Manufactured Housing and Truth Hiding in Plain Sight
Dana Wade Announcement, Washington Post on HUD's "Once Obscure" Office of Manufactured Housing Programs, Manufactured Housing Institute and Manufactured Housing Association for Regulatory Reform