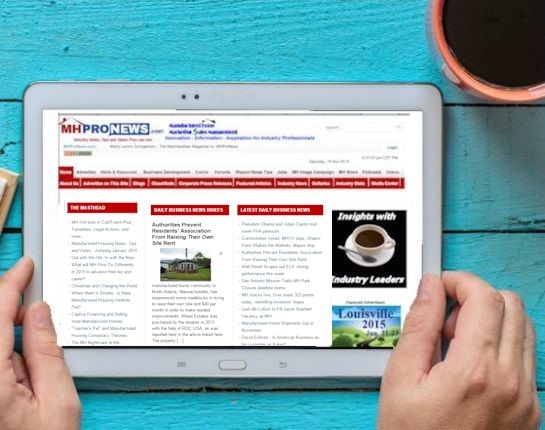 A new year, a new month, and a new set of featured articles are found on the MHProNews.com home page.
Our theme for this month is: Jiu Jitsu January in Manufactured Homeland, USA.
 To see the line-up of over 3-dozen featured articles for this month, along with the headline commentary, please click the link above.
Manufactured, modular and prefabricated home professionals know that how a home got to its location should not define a person or their dwelling.
What the Daily Business News spotlights day-by-day are the tragedies, triumphs and struggles for acceptance of the obvious solution for millions for the growing affordable housing crisis in the U.S. and beyond.

When you read the lineup for the month found on the home page, you can reflect on another motto as you chart your own professional path ahead: "We Provide, You Decide."  ©
What's New On MHLivingNews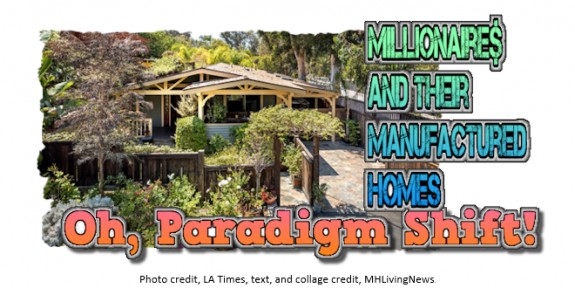 "Oh Paradigm Shift" – Million Dollar Manufactured Homes for Rich and Frugal
Nine Revolutionary PreCrafted Tips on Home Buying for 2017, and Beyond
What's New On MHProNews
Saturday January 14th, 2017
GreenTree Acquisition Announced
Friday January 13th, 2017
Deer Valley's Big Day, Manufactured Housing Comp Gains, Broader Markets End Week Mixed
Insider Action, Earnings Results at Patrick Industries
Car Crashes into Occupied Manufactured Home, Latest Strange yet True Stories
Oh Paradigm Shift: Million Dollar Manufactured Homes for Rich and Frugal
Clayton Homes Announces New Home Buyer Tool
Thursday January 12th, 2017 
Deer Leaps, Sun Gains, Manufactured Housing, Broader Markets Hit
Revolution Precrafted Homes' 9 Tips for Home Buying in 2017
Trade Commission Findings Could Have Serious Ramifications for MH, MODs
UMH Properties Celebrates Major Milestones, Recent Growth and Announcements
As Confirmation Hearings Begin, Differing Views on Dr. Ben Carson for HUD Secretary
Wednesday January 11th, 2017
Cavco, AMG Gain, Manufactured Housing CV Up, Broader Markets Rise
Modular Building Helps Native American First Nations Solve Housing Challenges
West Invests in 50 Plus Manufactured Home Community Deal
GOP Senators to President-elect Trump: Fire CFPB Head Richard Cordray!
Tuesday January 10th, 2017
Massive Investor Moves at Affiliated Managers Group
Skyline Soars, LCI Roars, Manufactured Housing Comp Up, Broader Markets Mixed
HUD Code Manufactured Home Production Explodes, November Report
Presidential Sunset to Sunrise: Obama Looks to Solidify Legacy, Trump Sets Action Agenda
MHARR Calls for Congressional Review, Rejection of DOE Rule
Monday January 9th, 2017
Carlyle Group, Tricon Up, Manufactured Housing CV Down, Broader Markets Mixed on Oil Drag
NPR, MHAction memo, Cities Raise Fees, Close Manufactured Home Communities too
Equity Lifestyle Properties (ELS) Investor Action
Beginning of the Smaller Manufactured Home Revolution?
Insiders, Investors Active at Cavco Industries
Sunday January 8th, 2017
Sunday Morning Weekly Recap Manufactured Housing Industry News January 1st 2017 to January 8th 2017 ##
(Image credits are as shown above.)

Submitted by RC Williams to the Daily Business News for MHProNews.