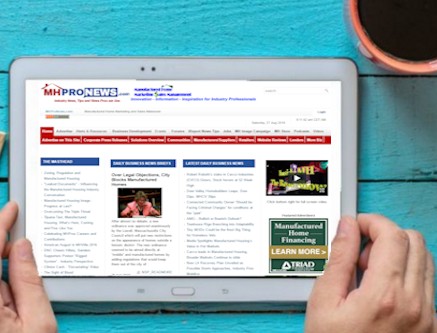 Fair warning to thousands of regular readers: this week's Sunday morning weekly recap of manufactured housing industry news headlines may never look like this edition again.  With the Daily Business News' Matthew Silver away on some well-earned time off, the editor gets to do this recap. So we'll try something just a little bit different than normal.  Reader feedback, always encouraged and appreciated.  Matthew and his work are missed, but we hope his trip to the mountains will be a good one!
What's New on MHLivingNews.com 
We're testing out some new things on the Daily Business News this week too, and have had some guest writers doing reports for us.  Traffic on these reports have been good  – that's always a positive sign – but your written feedback is appreciated. 
Saturday 8.27.2016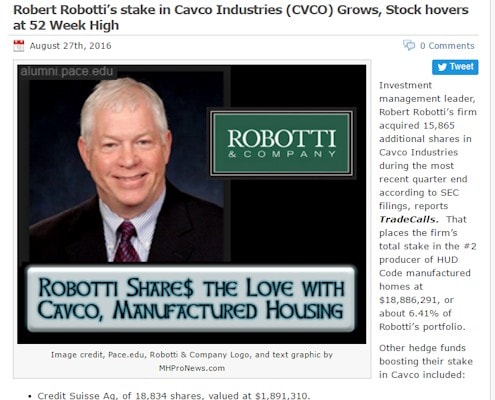 Robert Robotti's stake in Cavco Industries (CVCO) Grows, Stock hovers at 52 Week High 
Friday 8.26.2016 
Deer Valley Homebuilders Leaps, Dow Dips, MHCV Slips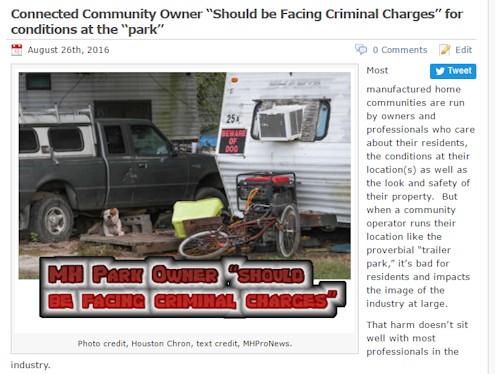 Connected Community Owner "Should be Facing Criminal Charges" for conditions at the "park"
AMG – Bullish or Bearish Outlook?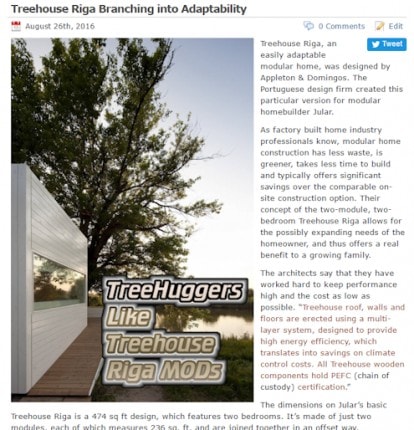 Treehouse Riga – Mods Branching into Adaptability
Tiny MODs Could be the Next Big Thing for Homeless Vets
Thursday 8.25.2016 
Media Spotlights Manufactured Housing's Value in Hot Markets
Cavco leads in Manufactured Housing, Broader Markets Continue to slide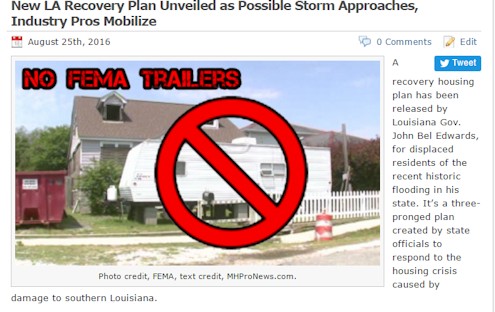 New LA Recovery Plan Unveiled as Possible Storm Approaches, Industry Pros Mobilize
Over Legal Objections, City Blocks Manufactured Homes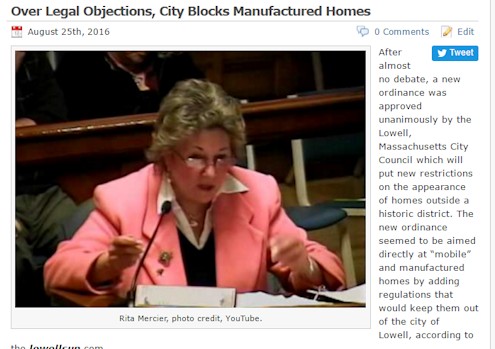 Metro Council Bypasses Law, Allowing "Temporary" Manufactured Homes
Wednesday 8.24.2016
Skyline Climbs Upwards – Manufactured Housing CompValue Drops, along with broader Markets
"Prenuptial Housing" – Modular Homes Designed for Separation and Reunion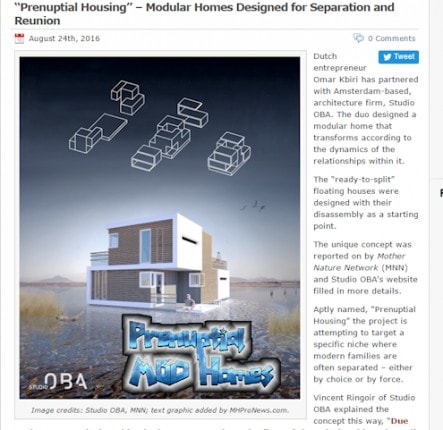 NYT – Rent to Own Houses Blur Lines, can harm Tenants Seeking Ownership
NIMBY strikes as council nixes manufactured housing use requested by over 100 residents
Federal Housing Funds can complicate business, creating leverage and impact MH Industry Pros
Tuesday 8.23.2016
Millions in Insider Trades at Drew and Patrick Industries
Skyline Leads, Housing Data and New Home Sales Push Stocks
Will Hometown America and Gateway ally to Increase Manufactured Home Community Holdings?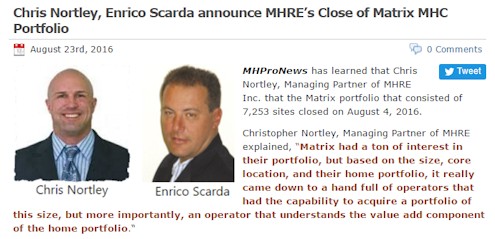 Chris Nortley, Enrico Scarda announce MHRE's Close of Matrix MHC Portfolio
From Factory Floor to Finished Flat: Modular Homes Seen as Key Housing Shortage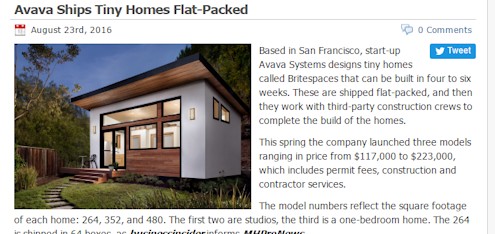 Avava Ships Tiny Homes Flat-Packed
Monday 8.22.2016
Native Americans Rack up $1.7 Billion in Mortgages as of Aug. 11
Dodd-Frank Inspired Regulations Harming the Poor at Bank and Check-out Counters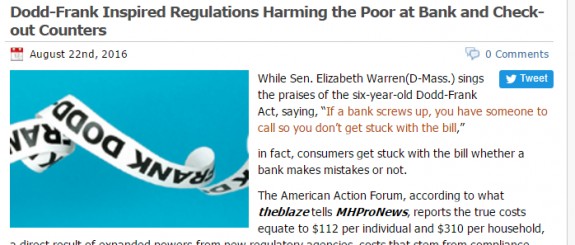 Broader Markets Tumble as MHCV Inches Up, Led by UFPI
Cavco Industries on Benchmark's List
Residents must Maintain their Homes or Possibly Face Eviction
Carlyle Group Secures $115 Million Package
Sunday Morning Recap-Manufactured Housing Industry News Aug. 14-Aug. 21, 2016
Presuming our counter is accurate (never argue with software…it's hard to win), this is Daily Business News item #9,914. Amazing, in less than 7 years! That total doesn't count the hundreds of other articles found in each of the other blogs, plus the feature articles and special reports modules.  Our heartfelt thanks to Matthew, all of our writers, sponsors and readers who make this site the runaway #1 in the factory built housing arena. ##
(Image credits are as shown.)

(Editor's Note: Matthew Silver is taking some much needed and well-earned time off, and L. A. "Tony" Kovach will be helping fill the Daily Business News role in the interim).
Article submitted by L. A. "Tony" Kovach, to Daily Business News for MHProNews.