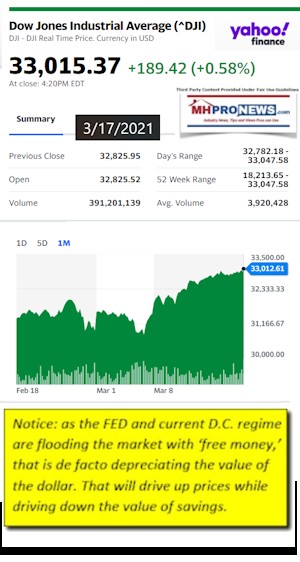 "The estimated Net Worth of Mark J. Yost is at least  $37.1 Million dollars as of 11 March 2021," said Wallmine. "Mr. Yost owns over 70,421 units of Skyline Champion Corp stock worth over $15,697,597 and over the last 3 years he sold SKY stock worth over $17,716,970. In addition, he makes $3,667,090 as President, Chief Executive Officer, and Director at Skyline Champion Corp."
Yahoo Finance notes data that Yost made the biggest dollar value sale of Skyline-Champion (SKY) stock to date on March 11, 2021, per an insider trade disclosure.
Insights from the recent sale of SKY stock by Yost is shown further below, in tonight's featured focus. It may be coincidental, but this large sales of the companies stocks comes in the aftermath of several reports by MHProNews that shed light on troubling insights relative to manufactured housing's larger firms that happen to be members of the Manufactured Housing Institute (MHI). Skyline Champion is mentioned in that.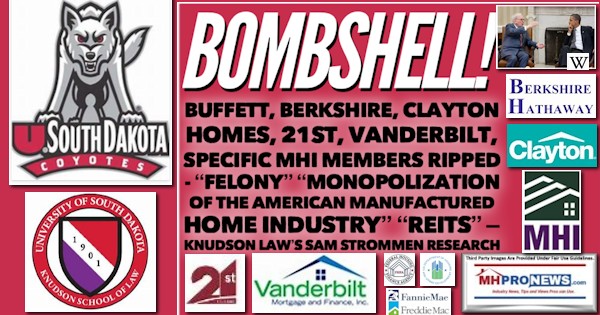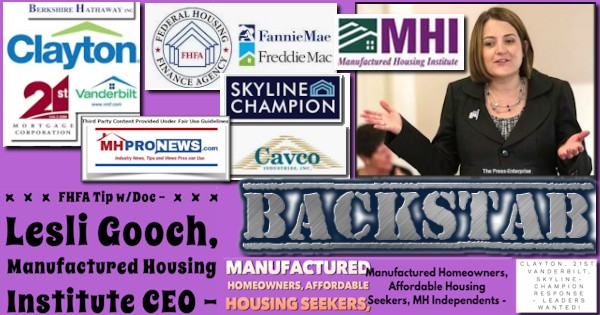 Wallmine provides this snapshot of Skyline Champion.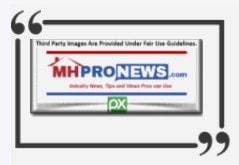 "What does Skyline Champion Corp do?
Skyline Champion Corporation was formed on June 1, 2018 as the result of the combination of Skyline Corporation ('Skyline') and the operating assets of Champion Enterprises Holdings, LLC ('Champion'). The combined company employs approximately 6,700 people and is the largest independent, publicly traded, factory-built housing company in North America.
With almost 70 years of homebuilding experience and 38 manufacturing facilities throughout the United States and western Canada, Skyline Champion is well positioned with a leading portfolio of manufactured and modular homes, ADUs, park-models and modular buildings for the single-family, multi-family, hospitality, senior and workforce housing sectors.
In addition to its core home building business, Skyline Champion operates a factory-direct retail business, Titan Factory Direct, with 18 retail locations spanning the southern United States, and Star Fleet Trucking, providing transportation services to the manufactured housing and other industries from several dispatch locations across the United States.
Skyline Champion builds homes under some of the most well known brand names in the factory-built housing industry including Skyline Homes, Champion Home Builders, Genesis Homes, Athens Park Models, Dutch Housing, Excel Homes, Homes of Merit, New Era, Redman Homes, Shore Park, Silvercrest, Titan Homes in the U.S., and Moduline and SRI Homes in western Canada."
Before pressing on to tonight's featured focus and for the benefit our growing numbers of new readers, a few quick evening/nightly market report insights.
Every business evening, MHProNews provides a bullet list of left-right news headlines from CNN and in a matter of moments, savvy professionals can see at a glance news headlines and views across the political spectrum.
This is a time saving and insightful way to quickly grab insights from across the left-right divide for those who are hooked on this market-nightly feature.
Our featured focus follows the quotable quotes, periodic political cartoons, those left-right headlines, and two of our three market summary graphics as reported at the closing bell.
After the featured focus, are some recent/related report links and the third manufactured housing focused stock equities graphic. There are some additional items that include the free signup for the manufactured housing industry's x2 weekly emailed news to the most-read trade publication in our profession:
On a day that saw manufactured home connected equities with mixed results, let's press ahead toward the focus on insights from recently updated data from Mark Yost and Skyline Champion on insider trades, who makes how much, and more.
Quotes That Shed Light – Industry, American, Social, National Issues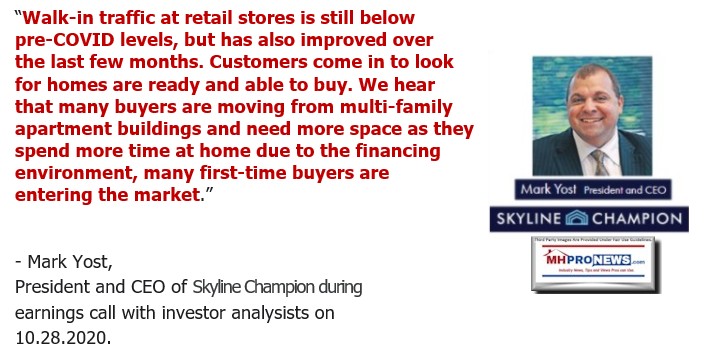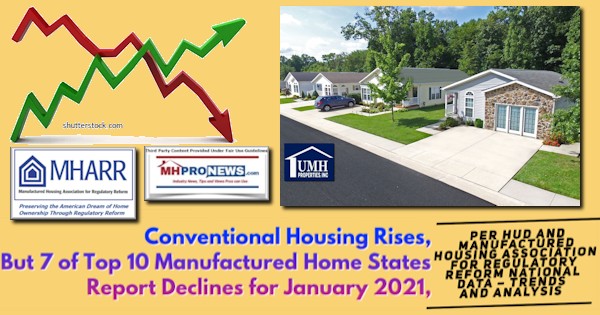 Headlines from left-of-center CNN Business
Near zero
WASHINGTON, DC – SEPTEMBER 24: Jerome H. Powell, Chairman, Board of Governors of the Federal Reserve System during the Senate's Committee on Banking, Housing, and Urban Affairs hearing examining the quarterly CARES Act report to Congress on September 24, 2020 in Washington, DC. The Coronavirus Aid, Relief, and Economic Security Act, also known as the CARES Act, is a $2.2 trillion economic stimulus bill passed in response to the economic fallout of the COVID-19 pandemic in the United States.
The Fed's Jerome Powell expects rate hikes can hold off until at least next year
Jerome Powell says two words. Stocks go on a tear
LIVE UPDATES The economy is going to boom this year
Unemployment is going to drop to historic lows soon, but…
Higher mortgage rates still aren't cooling the hot housing market
Crude oil prices aren't likely to continue their dramatic boom
This major US bank just endorsed reparations for Black Americans
Meet Breeze, a new cheap airline for leisure travel in the US
What is an NFT? The latest crypto-craze explained
Amazon warehouse worker testifies to Senate: 'My workday feels like a 9-hour intense workout every day'
Amazon's grocery chain is growing. It isn't Whole Foods
Justin Long, the 'I'm a Mac' actor, defects from Apple
Content by LendingTree
2 minutes could save over $40K on your refi
ANAHEIM, CA – JULY 17: In this handout photo provided by Disney parks, Mickey Mouse and his friends celebrate the 60th anniversary of Disneyland park during a ceremony at Sleeping Beauty Castle featuring Academy Award-winning composer, Richard Sherman and Broadway actress and singer Ashley Brown July 17, 2015 in Anaheim, California.  Celebrating six decades of magic, the Disneyland Resort Diamond Celebration features three new nighttime spectaculars that immerse guests in the worlds of Disney stories like never before with "Paint the Night," the first all-LED parade at the resort; "Disneyland Forever," a reinvention of classic fireworks that adds projections to pyrotechnics to transform the park experience; and a moving new version of "World of Color" that celebrates Walt Disneys dream for Disneyland.
Disneyland sets reopening date
Angela "Angie" Hicks Bowman, co-founder of Angie's List Inc., speaks during an interview in New York, U.S., on Thursday, June 6, 2013. Angie's List, is a consumer-review website. Photographer: Scott Eells/Bloomberg via Getty Images
Angie's List changes its name in a complete rebranding
UNSPECIFIED: (L-R) In this screengrab released on March 14, RM, V, Jungkook, Jimin, J-Hope, Suga, and Jin of BTS perform onstage during the 63rd Annual GRAMMY Awards broadcast on March 14, 2021.
Topps apologizes for card depicting beaten-up BTS band members
Headlines from right-of-center Newsmax
Former DHS Head Wolf: Immigrants Won't Listen to Biden, Border in 'Full-Blown' Crisis
Chad Wolf, the former acting secretary of the Department of Homeland Security on Wednesday, issued a warning to the Biden administration on the immigration crisis at the U.S. border, telling Fox News that President Joe Biden's message to immigrants to stay home won't work.
The Biden Presidency
Expanded Testing Part of WH's School Plans
Senate Confirms Katherine Tai as First Woman of Color to Be US Trade Chief
13K Migrant Minors Now Detained; Border Agents Under Biden 'Gag Order'
Poll: 72 Percent Support Biden's COVID Relief Bill
McConnell to DHS Sec Mayorkas: Border Problems 'Definition of a Crisis'
Pelosi: Biden Administration Inherited 'Terrible' Border Situation
Biden: 'I Do' Think Putin's a Killer
GOP Senators: Biden Broke Law With Border Wall Halt
Newsfront
Officials: Violent Extremists Pose 'Elevated Threat' to US
Violent extremists motivated by political grievances and racial biases pose an "elevated threat" to the U.S. homeland, officials said Wednesday in a unclassified intelligence report released more than two months after a violent mob of insurrectionists stormed the U.S…
Former Acting DHS Secretary Says Immigrants Won't Listen to Biden, Border in 'Full-Blown' Crisis
Chad Wolf, the former acting secretary of the Department of Homeland
Warnock: GOP Voting Restrictions Resurrect 'Jim Crow Era'
Raphael Warnock, whose election as Georgia's first Black senator
HHS Investing More Than $12B to Increase COVID-19 Testing
The U.S. government is investing $12.25 billion on ramping up
Related
Expert: German COVID-19 Cases Growing Exponentially Again
Schools Weigh Whether to Seat Students Closer Together
Woman Got COVID-19 Vaccine While Pregnant, Delivers Baby With Antibodies
Fed Expects to Keep Its Key Rate Near Zero Through 2023
The Federal Reserve foresees the economy accelerating quickly this
PRO Act Boosts Unions, Not Workers
Democrats tout the union-backed Protecting the Right to Organize or
Mayorkas Admits Biden Letting Illegal Immigrants Into US Without COVID-19 Test
Homeland Security Secretary Alejandro Mayorkas told a House panel on
DeSantis Rejects Sen. Scott's Call to Return Relief Funds
Florida Gov. Ron DeSantis rejected a suggestion by a fellow
McConnell to DHS Sec Mayorkas: Border Problems 'Definition of a Crisis'
Senate Minority Leader Mitch McConnell Wednesday took offense with
IRS to Delay Tax Deadline to Mid-May
The Internal Revenue Service is planning to delay the April 15 tax
Trump: 'Supreme Court Should Be Ashamed of Itself'
Former President Donald Trump slammed the Supreme Court for refusing
Biden: 'I Do' Think Putin's a Killer
President Joe Biden says he thinks Russian President Vladimir Putin
8 Dead in Georgia Massage Parlor Shootings; Man Captured
Shootings at two massage parlors in Atlanta and one in the suburbs
Democrats' Sweeping Police Reform Bill Poses Blow to Officer Recruitment
A sweeping police reform bill passed by House Democrats along party
Patrick's Day Largely Virtual in NYC for 2nd Year
A largely virtual St. Patrick's Day is planned for New York City on
Poll: GOP Voters Back Tough Immigration Rules
Republican voters in the United States are increasingly hostile
Minneapolis' Lawsuit Settlement in George Floyd Death May Cause Cop's Trial to Be Moved
The judge overseeing the trial of a former Minneapolis police offer
Democrats See Filibuster as Key to Radical 'Voting Rights' Bill
Ardent liberal Democrats are pressing hard to end the U.S. Senate
Former Mueller Prosecutor on Team Hired to Probe Cuomo
New York's state Assembly hired a Manhattan law firm to assist its
GOP Senators Allege Biden Broke Law With Border Wall Halt
GOP Senators Allege Biden Broke Law With Border Wall Halt
Senate Republicans accused President Joe Biden of breaking federal
Solar Power Saw Record Year in 2020
S. solar generating capacity saw record growth in 2020 even though
Finance
US Housing Starts Fall Sharply in Feb. But Outlook Encouraging
S. housing starts retreated in February by more than forecast as harsh winter weather impeded activity, while still-elevated construction permits, and rising backlogs suggest momentum in homebuilding will resume in coming months.
Will Work from Home Outlast Virus? Ford's Move Suggests Yes
NRG Energy Sees $750M Loss Following Texas Cold
BMW Ramping up Move Into Electric Cars
Wells Fargo, BofA Push Back Against Race-Audit Proposals
Health
Fear of Needles Can Cause Vaccine Hesitancy
Many have an intense fear of needles — sometimes triggered by previous painful experiences with injections or witnessing someone else suffer from them — that can prevent them from seeking medical care including getting the COVID-19 vaccine…
Study: Most Women Can Give Birth Naturally Even When Water Breaks Early
Study: New Discovery Could Lead to Better Treatment for Crohn's Disease
Healthy Living Cuts Your Odds for 2 Leading Killers
Vision Problems Declining for Seniors
Market Indicator Closing Summaries – Yahoo Finance Closing Tickers on MHProNews…
Featured Focus –
Where Business, Politics and Investing Can Meet
On Monday, March 15, 2021, 4:15 PM Yahoo Finance reported the following.
"CEO & President of Skyline Champion Corp (30-Year Financial, Insider Trades) Mark J. Yost (insider trades) sold 70,421 shares of SKY on 03/11/2021 at an average price of $45.59 a share. The total sale was $3.2 million." The stock initially dropped following that sale, but has since recovered.
Yahoo also noted under "Directors and Officers Recent Trades" that "Director Capital One Llc Mak sold 368,559 shares of SKY stock on 03/05/2021 at the average price of $43.85." Yahoo cited GuruFocus.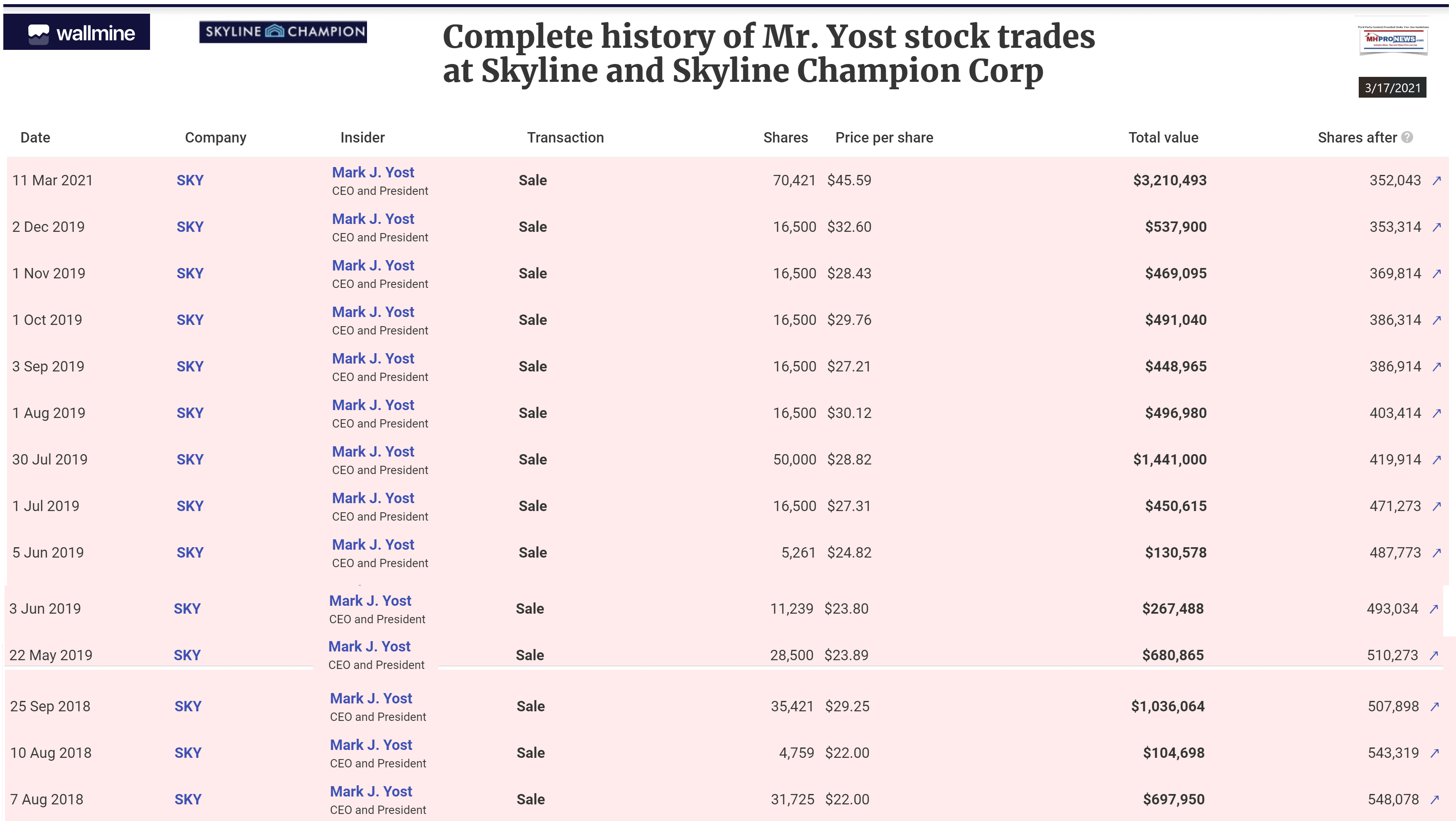 Additional information was provided by Wallmine.
What is the salary of Mark Yost?
"As the President, Chief Executive Officer, and Director of Skyline Champion Corp, the total compensation of Mark Yost at Skyline Champion Corp is $3,667,090. There are no executives at Skyline Champion Corp getting paid more," said Wallmine.

Mr. Yost SKY stock SEC Form 4 insiders trading
"Mark has made over 27 trades of the Skyline Champion Corp stock since 2018, according to the Form 4 filled with the SEC. Most recently he sold 70,421 units of SKY stock worth $3,210,493 on 11 March 2021," said Wallmine.
"The largest trade he's ever made was selling 70,421 units of Skyline Champion Corp stock on 11 March 2021 worth over $3,210,493. On average, Mark trades about 16,277 units every 26 days since 2018. As of 11 March 2021 he still owns at least  352,043 units of Skyline Champion Corp stock."
You can see the history of his trade in the graphic below.  What arguably ought to be irksome to Skyline Champion share holders is that the firm has bluntly said that they are focused on acquisition. While conventional housing is soaring, manufactured homes are snoring.  See the linked and related reports to learn more.
Related, Recent, and 'Read-Hot' Reports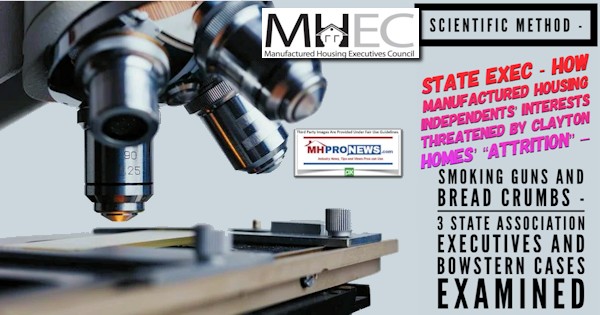 https://www.manufacturedhomepronews.com/american-institutional-failures-affordable-housing-and-manufactured-homes/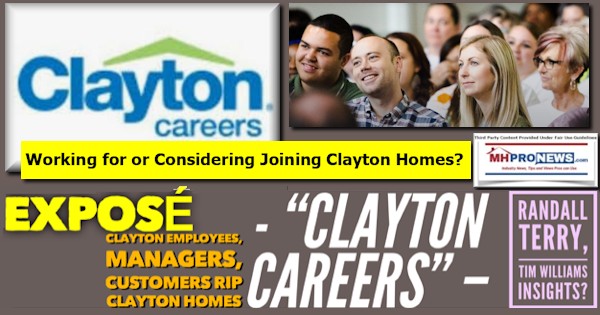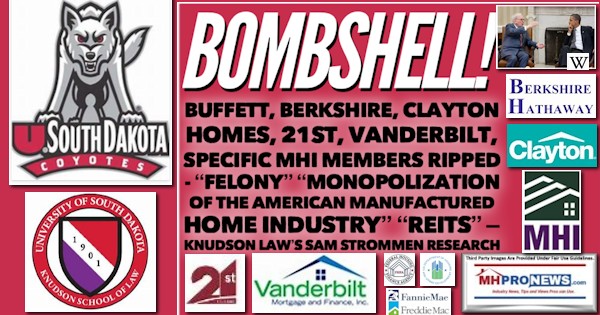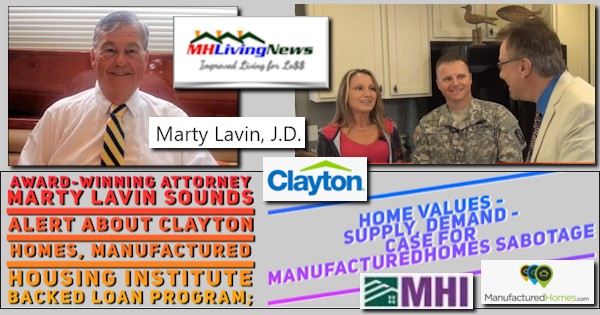 Manufactured Housing Industry Investments Connected Closing Equities Tickers
Some of these firms invest in manufactured housing, or are otherwise connected, but may do other forms of investing or business activities too.
NOTE: The chart below includes the Canadian stock, ECN, which purchased Triad Financial Services, a manufactured home industry lender
NOTE: Drew changed its name and trading symbol at the end of 2016 to Lippert (LCII).
NOTE: Deer Valley was largely taken private, say company insiders in a message to MHProNews on 12.15.2020, but there are still some outstanding shares of  the stock from the days when it was a publicly traded firm.  Thus, there is still periodic activity on DVLY.
Winter 2021…
Berkshire Hathaway is the parent company to Clayton Homes, 21st Mortgage, Vanderbilt Mortgage and other factory built housing industry suppliers.
· LCI Industries, Patrick, UFPI, and LP each are suppliers to the manufactured housing industry, among others.
· AMG, CG, and TAVFX have investments in manufactured housing related businesses. For insights from third-parties and clients about our publisher, click here.
Enjoy these 'blast from the past' comments.
MHProNews. MHProNews – previously a.k.a. MHMSM.com – has celebrated our 11th year of publishing, and is starting our 12the year of serving the industry as the runaway most-read trade media.
Sample Kudos over the years…
It is now 11+ years and counting…
Learn more about our evolutionary journey as the industry's leading trade media, at the report linked below.
· For expert manufactured housing business development or other professional services, click here.
· To sign up in seconds for our industry leading emailed headline news updates, click here.

Disclosure. MHProNews holds no positions in the stocks in this report.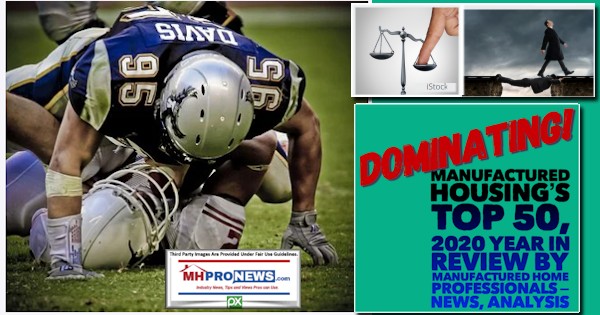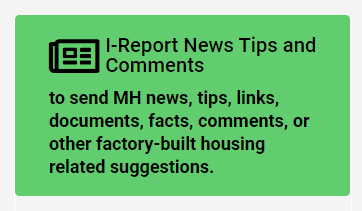 That's a wrap on this installment of "News Through the Lens of Manufactured Homes and Factory-Built Housing" © where "We Provide, You Decide." © (Affordable housing, manufactured homes, stock, investing, data, metrics, reports, fact-checks, analysis, and commentary. Third-party images or content are provided under fair use guidelines for media.) (See Related Reports, further below. Text/image boxes often are hot-linked to other reports that can be access by clicking on them.)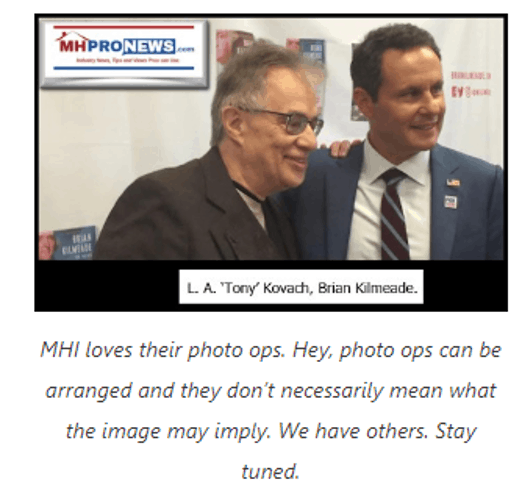 By L.A. "Tony" Kovach – for MHLivingNews.com.
Tony earned a journalism scholarship and earned numerous awards in history and in manufactured housing. For example, he earned the prestigious Lottinville Award in history from the University of Oklahoma, where he studied history and business management. He's a managing member and co-founder of LifeStyle Factory Homes, LLC, the parent company to MHProNews, and MHLivingNews.com. This article reflects the LLC's and/or the writer's position, and may or may not reflect the views of sponsors or supporters.