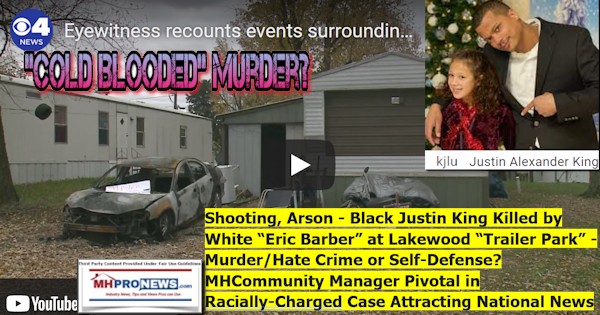 A month has gone by since 28-year-old Justin King was shot and killed by an unnamed-by-media and -police white resident who claimed self-defense to Crawford County Sheriff's investigators. But NBC News reported that Justin "King was shot Nov. 3 in the small town of Bourbon, Missouri, by his neighbor. King's family said he was killed in "cold blood."" The police have not filed charges yet, due in part to the unnamed white neighbor of King claim of self-defense. Crawford County's statement and reasoning are produced deeper into this report and analysis. Lakewood manufactured home community residents' statements appear to be at odds with key local law enforcement statements. Among those interviewed near the crime scene by news media is Lesa Stiller. Stiller is the manager of what's called the Lakewood Mobile Home Park on 8833 N. Service Rd. in Bourbon, MO. Stiller, who is white, says she was an eye and ear witness to the shooting of King. Community manager Stiller's account appears to be playing a pivotal role in getting this deadly case's ongoing attention from family, residents, legal, media, and advocacy groups.
The Crawford County Sheriff's Office reported in a Facebook post that Justin King, was shot and killed on November 3, in land-lease community that media has often referred to as a "trailer park," but has since been identified under their business name of Lakewood Mobile Home Park. The sheriff's office said deputies interviewed witnesses, collected evidence, and video/surveillance footage from the scene after taking a 42-year-old man accused of shooting King into custody. But while media and local law enforcement haven't named the shooter, social media sources shown further below identify the killer as Eric Barber.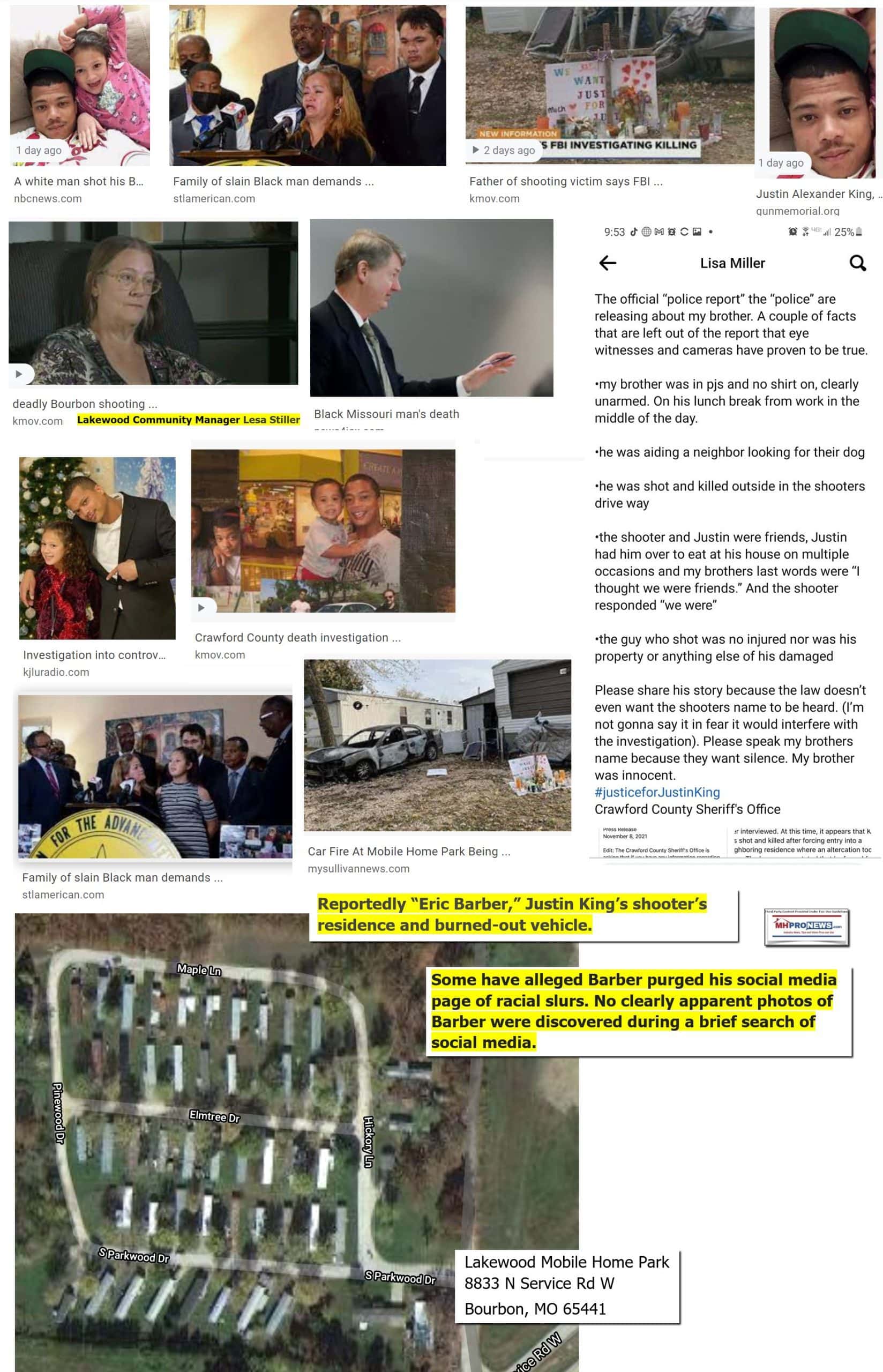 In a Facebook update on Nov. 8, the Crawford County Sheriff's Office said the 42-year-old resident (i.e. Barber) was released from custody the following day.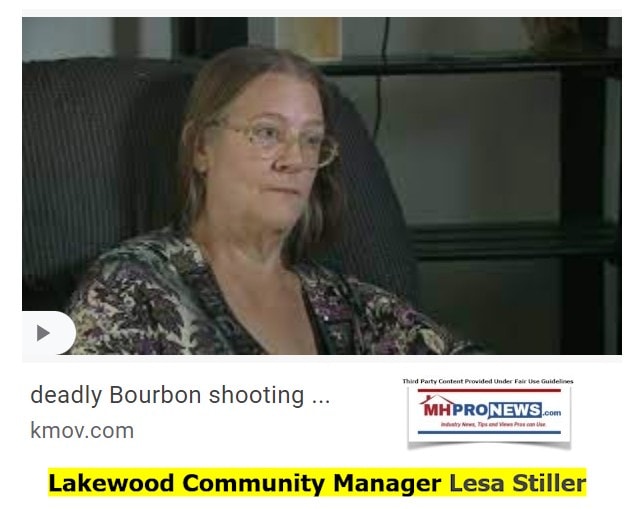 Responses by social media to the Crawford County Sherrif's office statement refer to the shooter who claims to have killed Justin King in self-defense as "Eric" or "Eric Barber." Examples of that claim will be shown further below.
The NAACP has been involved since early on in this matter, because King's family and others assert the shooter is a bigoted white man 'who wanted to kill someone.' Wikipedia says "The National Association for the Advancement of Colored People [NAACP] is a civil rights organization in the United States, formed in 1909 as an interracial endeavor to advance justice for African Americans by a group including W. E. B. Du Bois, Mary White Ovington, Moorfield Storey and Ida B. Wells." The NAACP have been calling for a federal investigation into the fatal incident as a possibly racially motivated hate crime. That 'racially motivated hate crime' claim appears to be getting support from statements made by Stiller and other residents, as news videos posted on this report reflects.
While the FBI hasn't made a formal statement, King's father told KMOV that the FBI is looking into the case because of the various allegations of racial animus by the shooter, Barber.  John King, Justin King's father told KMOV that "Thank God, that they [the FBI] are [investigating] because, right now, I'm not getting anything from Crawford County." Per John King, "They [the FBI] found it real peculiar some of the things I was sharing with them."
As noted, Crawford County authorities said the Lakewood resident shot and killed his neighbor Justin King because Justin allegedly forced his way into the man's home.  Resident Barber claimed he 'feared for his life' because King forced his way into Barber's home without permission. That entry is why Barber says he shot and killed King. Under the state's "castle" law, if it were an illegal entry where threat of bodily harm is involved, such a defense is permitted.
But the King family, manager and neighboring residents tell a story that asserts that the police version, which law enforcement indicates is supported by as yet undisclosed video, "doesn't align with what witnesses saw," per KMOV News 4.
The video interview of Lakewood's manager Stiller suggests that the torching of the car in front of the home of the man who killed King was an apparent act of retribution. If so, that automotive arson reflects the apparent anger felt towards Barber who killed the reportedly unarmed King.
Conflicting Accounts and Coverup Concerns
Among the concerns being expressed are why the Crawford County Sheriff's office has failed to release the videos that they say are part of the reason why they have not yet arrested the officially unnamed man who killed King.
The tragedy has evoked a range of feedback online.
Among those who appear to indicate some knowledge about the people and events is this post. The person who pulled the trigger and killed Justin King is seemingly referred to as "Eric." Eric is said to have been involved in another prior shooting. There are various claims found online that both Eric and King have police records.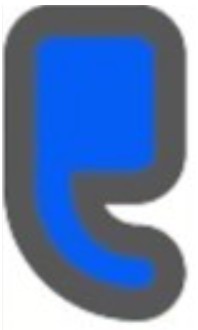 Katelyn LeAnn Vaughn
This is injustice. This was cold-blooded murder. Not only was Justin unarmed and only wearing pajama pants, but this was Eric's second offense with a firearm. He's pulled a gun on another neighbor before too. Crawford County needs to do better. If you're not going to listen to witnesses, then why bother "investigating" at all? This whole investigation is a joke. It's instances like this that make people not trust the police and not want to cooperate. Do better.
That Facebook post by Vaughn appears to be from a white person. The following post by another Caucasian appearing person also refers to the shooter as "Eric." Note that the incident took place "in broad daylight," and not at night. Typos in the various social media posts are in the original.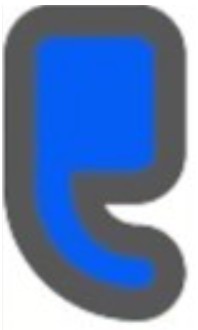 Bryan Tedder
This is a bunch of bull. Anybody that knows Justin knows that he would never force entry into anybody's home. So Eric is either working for them or we have a very corrupt police department and sheriff's office. He killed him on the outside of the home. Justin was unarmed and outside but Eric was fearing for his life.if he followed him outside in broad daylight , he had to see that he was shirtless and unarmed but shot him anyway. Come on. This is a bunch of bull coming from the ones that protect us. To set a murderer free. That's insane. These cops are a joke and should resign their positions.
MHProNews notes there are social media posts from those who believe "Eric." But there appears to be far more comments in support of #JusticeforJustin.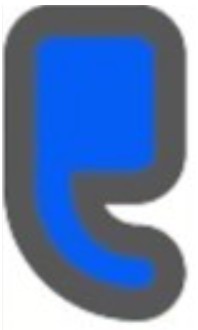 Gina Smith
I believe the homeowner he's got video I believe you the evidence proves it for itself.
Some are simply calling for all of the evidence to come out, and that there be no rush to judgement. Facebook user Landreau is accusing the media of doing everything possible to stir up racial hatred based on this case.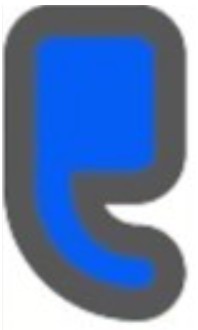 Ron Landreau
During all this divisiveness in our country wait until all facts come out before convicting anyone. The media will do everything in its power to stir up hatred. I see people already stirring things up. I don't know what happened but again we have video of the incident. Let the evidence prove guilt or innocence.
Facebook/Meta user Viva Bruns uses Eric's full name, "Eric Barber."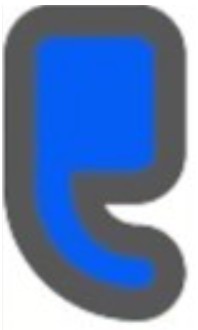 Viva Bruns
As his family I thank everyone in the comments with the sense to know that this is ridiculous. All I can do is pray that the corrupt bull that's going down with this town and it's sheriffs are uncovered. Eric Barber shot him outside and unarmed. This post itself isn't even right #justiceforjustin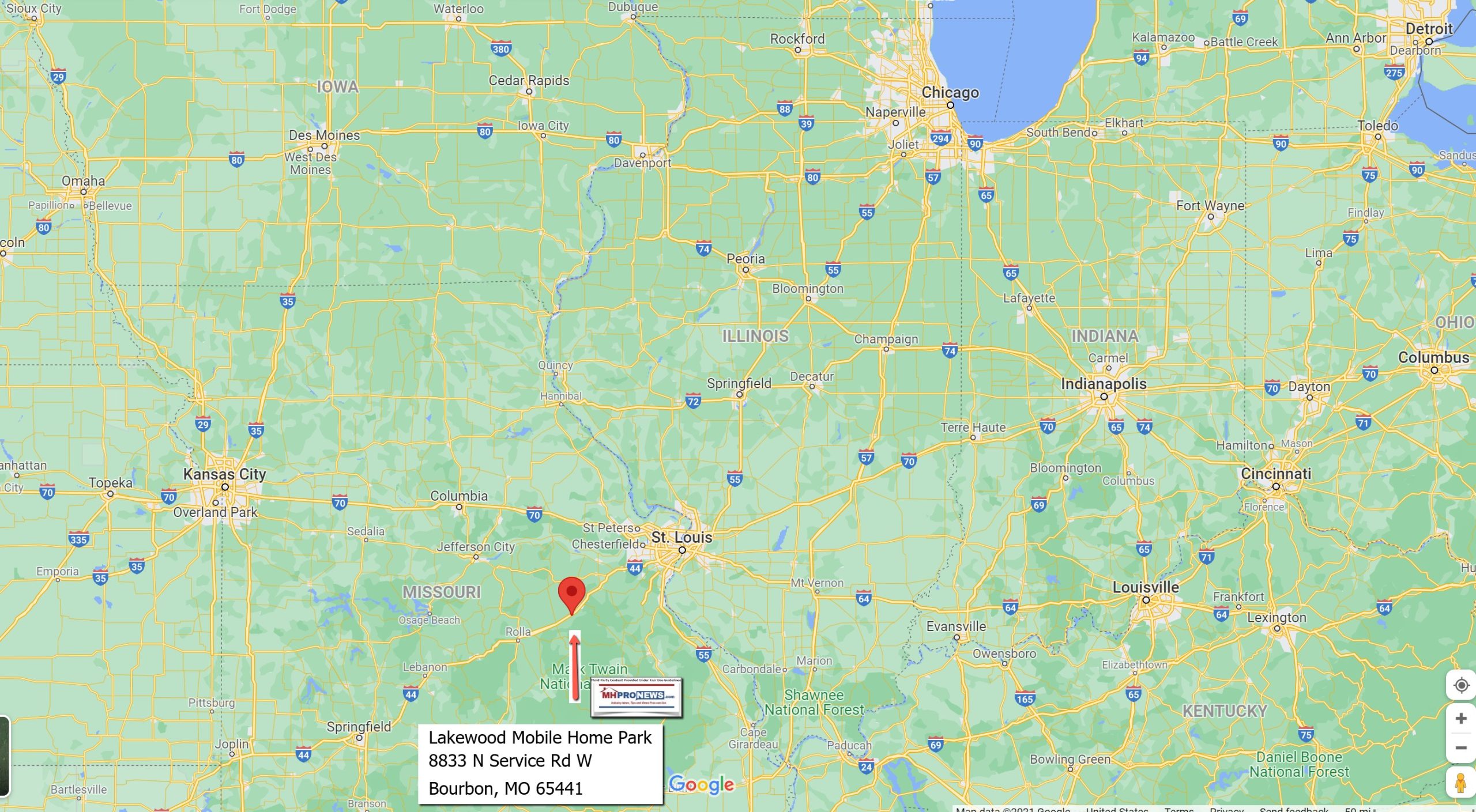 Additional Information, MHProNews Analysis and Commentary in Brief
Stating the obvious can bring a measure of clarity.
First and foremost, a young man is dead. The deceased Justin King reportedly moved to the area to be closer to this daughter. Numerous posts indicate King was a caring father and good man.
Several posts indicate troubling claims and information about shooter Eric Barber. Nevertheless, local authorities – who say that all of the information they have gathered has been submitted to prosecutors and will in time be made public – are being pummeled by claims of corruption and coverup.
For the sake of all the parties involved, there are good reasons for the Federal Bureau of Investigation (FBI) to give this case an authentic and transparent probe.
Hopefully, this case won't turn tragic King's death into further acts of citizen violence beyond the claimed arson of the care in front of Barber's residence.
On the surface, it would appear odd at best for King to have forced his way into Barber's home, as Barber claims. As some of the video posted above indicates, Barber and King were working side by side earlier that same day under the hood of a car.
Based on social media statements, there appears to be good reasons to suspect that Barber may have harbored racial animus. So, again, an objective and authentic probe by the FBI – and perhaps by state authorities too – is warranted for the sake of justice for all involved.
As some of the social media comments reflect, this case is being equated by some with the Kyle Rittenhouse shooting. That's a stretch, as the circumstances are entirely different. While it also is quite different from the Alec Baldwin shooting on the set of Rust which occurred in October, that case and this killing are similar in a narrow sense. In both of those cases, weeks later, neither Baldwin nor Barber have had charges filed against them. Meaning, there are times that the justice system is not swift to charge.
That the mainstream media will likely keep this as a periodic focus is a given, as numbers on social media have observed.
If Barber indeed somehow ambushed King, as some have alleged, manufactured home community manager Stiller's willingness to speak out publicly via media to dispute Barber's claim of self-defense may be one of the pivotal hinges that the case relies upon.
At a minimum, Lakewood's manager Stiller appears to be playing the positive role of a citizen willing to do what she thinks is right despite the claims that Barber is accused of multiple acts of violence that includes deadly firearm use. That willingness to speak out by Stiller could be described as courage.
Several of King's neighbors and manager Stiller – the majority (perhaps all) of whom are reportedly whites – are speaking up for justice for a black man who all acknowledge was killed by white Barber. As tragic and inflammatory as this #JusticeForJustin case is, that scenario of white community residents standing up for reportedly the only black-occupied residence in that community is the opposite of the type of "red neck," "trailer park" bigotry that this case and others have often evoked.
Restated, when the known evidence of this story is unpacked, it merits a rethinking of several stereotypes that are all-too-often at play in our nation today.
Mainstream media is using the term "trailer park" as an apparent pejorative. This despite the visible evidence that homes shown are manufactured homes and not 'mobile homes,' much less "trailer" houses.
That misuse of pejorative language in this sad episode ought to bring the post-production Manufactured Housing Institute (MHI) into the mix.  MHI should especially be involved, given that they have publicly claimed they want to see racial equity and more minorities buying and living in manufactured homes. If they are sincere, then let MHI weigh in on this Justin King case in a prudent manner.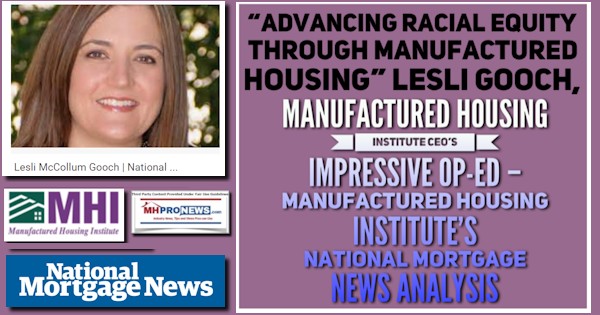 But despite MHI's posturing about race and equity, so far, there is no known evidence that MHI has said anything public about this case. Nor did they get involve, per local reports, on the racial equity episode involving the Taft family (black) and Ayden, NC Mayor Pro-Tem Ivory Mewborn (black).  If action, or inaction, speaks then those examples also ought to be considered.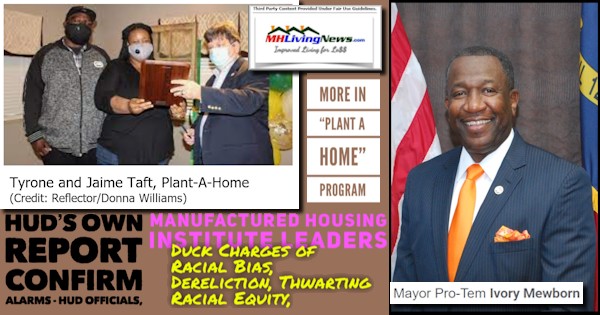 Crime statistics suggest that most violent crimes are intra-racial, not inter-racial. Regardless of how uncommon such deadly or violent incidents may be, that is no excuse to earnestly pursue the matter until all of the known facts are revealed and appropriately addressed. If there is enough witness testimony and other evidence that Berber ambushed King, Berber should be charged and prosecuted to the fullest extent of state and federal law. Restated, the justice system must be allowed to work.
Public interest and that of organizations such as the NAACP in this matter can prove useful, so long as they too are authentically seeking the truth and justice.
Meanwhile, this is one more opportunity to mention that crimes occur in all kinds of housing and among the homeless. Per university level research, living in a manufactured home community is no more crime prone than any other type of home. MHI should be making that point too, so why haven't they done so?

It could be a useful step for MHI to step up with insights like those from this report and make public statements that acknowledge the obvious tragic loss of life. They could call on authorities to objectively seek justice for all involved. MHI could recognize the apparently pivotal and seemingly positive role that Lakewood Mobile Home community's residents and their manager Stiller have played on Justin King and his family's behalf.
Last for now, community operators should use this deadly case to inform and educate their managers. A brief online search does not indicate that this property is part of some national portfolio owned by an MHI member consolidator. Such details should be fleshed out by nonprofits and advocates. Lakewood Manager Stiller seems to be soberly – perhaps even heroically – acting on behalf of justice for residents in a case which has several apparent disconnects. When the dust settles, Stiller's role in this should be examined and publicized. This incident, as sad as it is, could prove to be a good reflection on several aspects of manufactured home living, in as much as whites have supported the black King's family press for #JusticeForJustin.  But that sort of outcome will only occur if some organization(s) like MHI, or perhaps Prosperity Now, etc. steps up and shines a light on the incidents and events from start to finish.
The reverse is also true.  If MHI fails to act in a manner as outlined, then the claims of racial bias and "predatory" behavior periodically lodged for years against MHI dominating Clayton Homes and their affiliated lenders will appear to have another piece of purportedly "racist" behavioral evidence.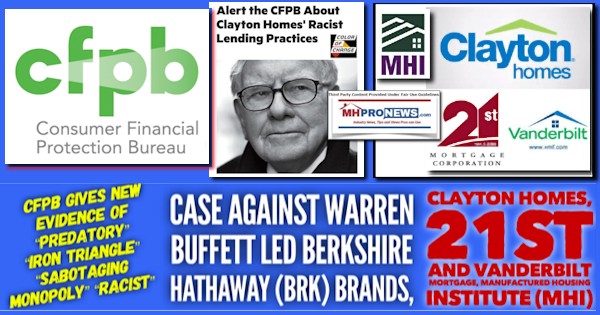 MHProNews plans on monitoring this matter and will report as deemed warranted. Stay tuned. ##
###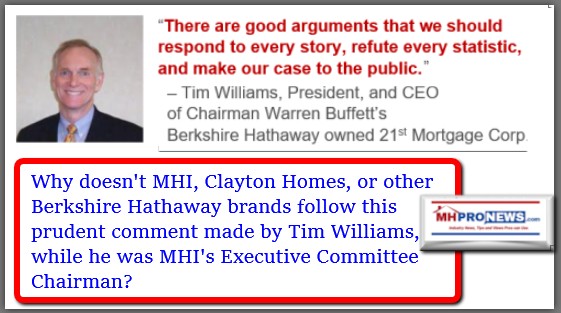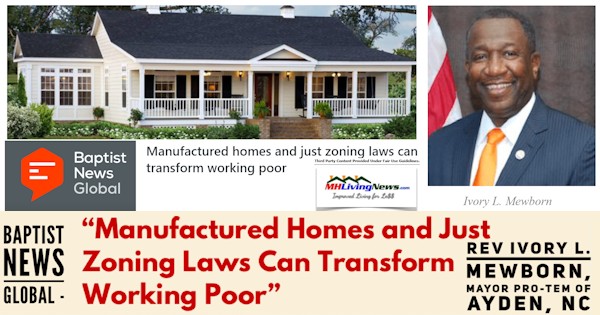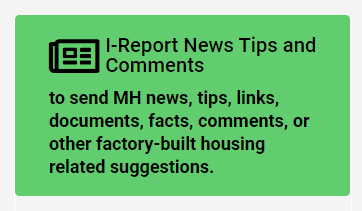 Postscript. Our thanks to you, our sources, and sponsors for making and keeping us the runaway number one source for authentic "News through the lens of manufactured homes and factory-built housing" © where "We Provide, You Decide." © ## (Affordable housing, manufactured homes, reports, fact-checks, analysis, and commentary. Third-party images or content are provided under fair use guidelines for media.) (See Related Reports, further below. Text/image boxes often are hot-linked to other reports that can be access by clicking on them.)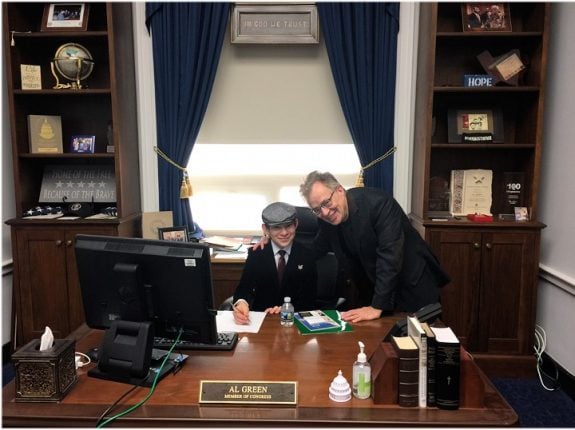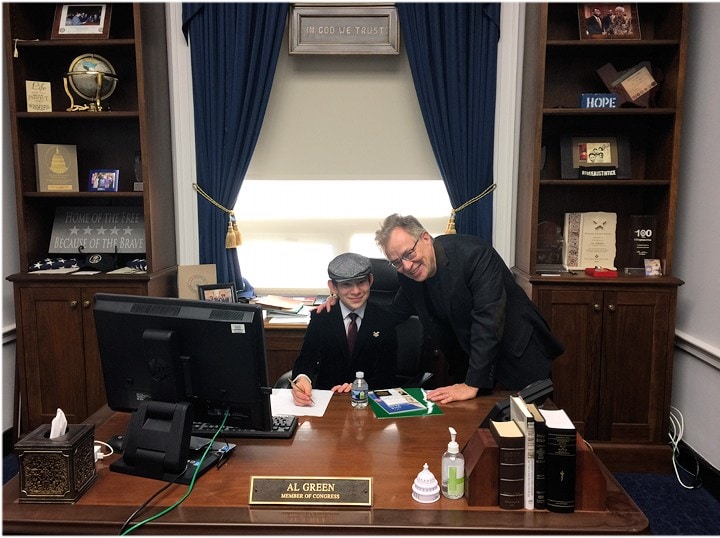 By L.A. "Tony" Kovach – for MHProNews.com.
Tony earned a journalism scholarship and earned numerous awards in history and in manufactured housing.
For example, he earned the prestigious Lottinville Award in history from the University of Oklahoma, where he studied history and business management. He's a managing member and co-founder of LifeStyle Factory Homes, LLC, the parent company to MHProNews, and MHLivingNews.com.
This article reflects the LLC's and/or the writer's position, and may or may not reflect the views of sponsors or supporters.
Connect on LinkedIn: http://www.linkedin.com/in/latonykovach
Related References:
The text/image boxes below are linked to other reports, which can be accessed by clicking on them.