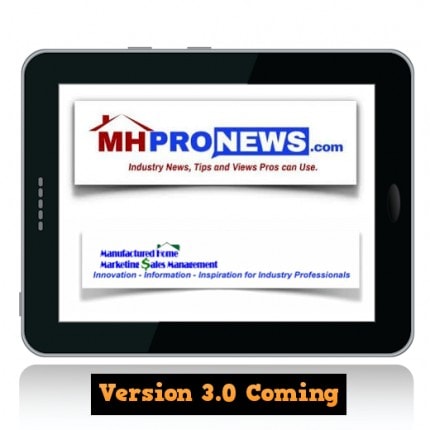 Between now and month's end, there is a good likelihood that the new and improved MHProNews.com version 3.0 will be rolled out.
The new site will feature:
A bold new, modern look, feel, and navigation.
Enhanced security features (necessary in today's hacking and malware environment).
More visually rich, with more video and other image-enhanced touch points.
The new site will also feature a more robust engagement mechanisms for our sponsors and advertisers.
All the current features, and more.
Because of the massive size of our industry leading-trade media/news site, our project development team has been working on this for a year.  Our most recent review reveals they're closing in on the fine-tuning elements.
While the switchover is unlikely to occur this week, the transition could be taking place any time in the next two weeks (+/-), based upon what we see and what our development team's expectations tell us.
Due to testing, DNS and other issues, there may be periods of service interruption. While we'll strive to advise our readers when possible, for technical reasons, those interruptions may occur with little or no notice.
(Notice: since this video above was produced,
our site stats have continued to grow at a far faster pace
than the MH Industry as a whole.)
Be prepared for the unveiling of MHProNews.com version 3.0.  MHLivingNews.com, already on its version 3.0, should not be impacted by this change.
Thousands of you logon daily to MHProNews, and year-over-year, our platform has grown some 30% in daily traffic. Third party statistics tell us that you've voted us #1 with your time, browsers, tablets, and hand-held devices.
Thank you for making us the runaway #1 in Industry News, Tips and Views Pros Can Use.  ©  We are – and continue to be – your independent source for the factory-built housing industry.  Thousands of industry professionals, managers, owners, investors, public officials, media and housing advocates like you can't all be wrong!
To sign up for our free in seconds for our industry-leading emailed news update, click here, or use the link below.
To see what our typically twice-weekly emailed news updates look like, click here, or use the link below.
http://www.mhpronews.com/newsletter/
Thanks to our sponsors, writers, and our incredibly dedicated team, we can say:
"Often First; Always the Best Industry Coverage." ©
About 95% of our readers are domestic, some from Canada, and the rest from around the world. Expect MHProNews.com version 3.0 to carry on that robust tradition that brings manufactured housing pros from coast-to-coast, along with investors and housing industry focused pros from around the globe daily to this site. ##
(Image credits are as shown).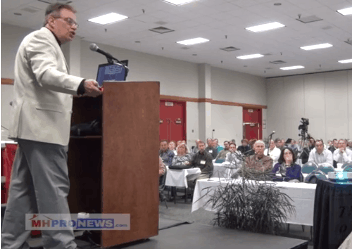 By L. A. "Tony" Kovach, publisher and Managing Member of LifeStyle Factory Homes, LLC – dba MHProNews.com, and MHLivingNews.com, et al.