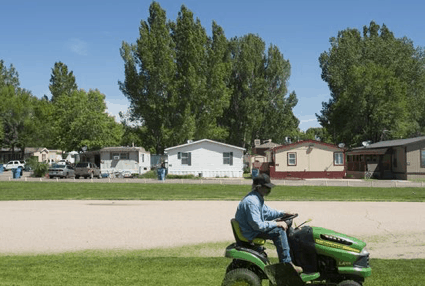 When a manufactured home community gets "lost in the shuffle," it could be an issue with a bad actor, community activists, or a shutdown.
In the case of the Poudre Valley Mobile Home Park just north of Fort Collins, Colorado, getting lost in the shuffle involves a 1000-foot stretch of road known as "the gap."
According to the Coloradoan, the redevelopment of the main thoroughfare on which the community sits has left the thousand foot stretch of road in front of it, the sole entry and exit point, without sidewalks or bike lanes… critical connection points for pedestrians to safely access amenities and social services just down the road.
"One time, I crossed the road when the walk sign came on and here comes a big ole truck who didn't look at the light, and he almost hit me," said resident Abe Ramos Jr., who is in a wheelchair, when describing his version of the game "Frogger."
"Another time, another car almost hit me because of the same reason."
The Colorado Department of Transportation (CDOT) said that, due to the planning of projects, the work in front of the community has to happen now because that's where the road narrows from four to two lanes.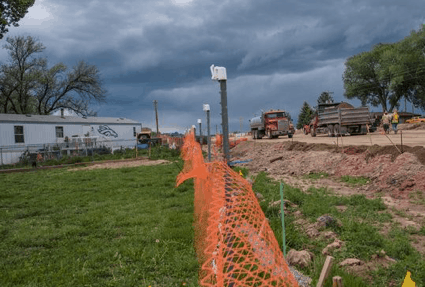 "It's an area where it requires coordination with the city and the county and the state," Fort Collins capital projects manager Dean Klingner said.
Fort Collins, Larimer County and CDOT — are now working together to fix the problem.
Until they can, the struggle continues for pedestrians and cyclists.
"Our bike advocacy and our commitment to a platinum, bike-friendly community is really uneven," said Chris Johnson, executive director of the transportation advocacy nonprofit Bike Fort Collins.
"A lot of the people who make policies and set the advocacy agenda probably mostly live within a mile of Mountain Avenue and are white and upper-middle class."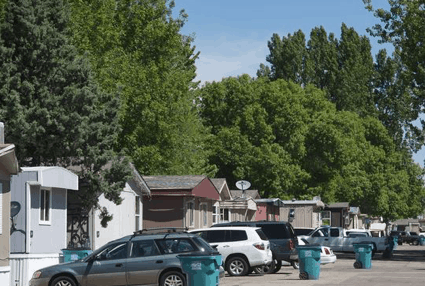 As the city of Fort Collins grows, it's left with tough questions, including what happens to affordable housing communities on the outskirts of town? Will communities such as Poudre Valley be able to survive as development happens all around them?
Manufactured Housing Industry Pros Speak

What are communities, and community owners to do when progress comes knocking?
"As communities become surrounded and engulfed by restaurants, Hilton Hotels, stadiums, big box stores, airports, residential and commercial developments," Jay Hamilton, Georgia Manufactured Housing Associations' executive director told MHProNews, "property taxes begin exceeding the total revenue from renting spaces."
The struggle over community owner's property rights vs. land-lease community resident rights continues. Equity LifeStyle Communities Chairman Sam Zell's view, published exclusively on MHProNews on that topic, are linked here.
In commenting on such cases, ROC USA President Paul Bradley told MHProNews, "How can we promote homeownership and sell new homes on leased land and at the same time close communities? It's like selling tickets to a zoo where 'only 1 in a 100 are eaten by the lions!' ##
(Image credits are as shown above, and when provided by third parties, are shared under fair use guidelines.)

Submitted by RC Williams to the Daily Business News for MHProNews.
(Copyright Notice: This and all content on MHProNews and MHLivingNews always have been and are Copyrighted, © 2017 by MHProNews.com a dba of LifeStyle Factory Homes, LLC – All Rights Reserved. No duplication is permitted without specific written permission. Headlines with link-backs are of course ok. A short-quoted clip, with proper attribution and link back to the specific article are also ok – but you must send a notice to iReportMHNewsTips@mhmsm.com of the exact page you've placed/posted such a use, once posted.)