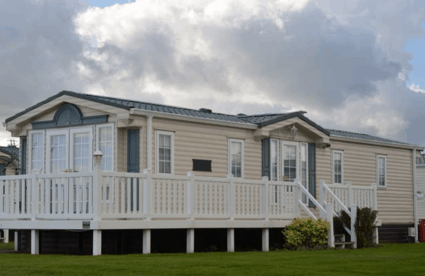 In a story that the Daily Business News originally covered here, the Village Mobile Home Park in Sebastopol, California is going to help provide housing to those who are at risk of, or are already, homeless.
Back in March, the city committed to invest $258,000 into the project to create a mix of affordable manufactured homes and apartments.
According to the Press Democrat, the community was purchased by the city 10 years ago, and has partially emptied out over time as the adjoining Laguna de Santa Rosa campground was closed and converted to parkland, with the intention the remainder of the property eventually be turned over to recreational use, as well.
But an agreement between the city of Sebastopol and the non-profit agency West County Community Services will utilize the community to provide housing to between eight and 12 additional people and families who are in need.
West County Community Services has also committed to provide a case manager and support services to any current or new residents who want help learning to manage and stabilize their lives, connecting them with treatment, health services or food programs.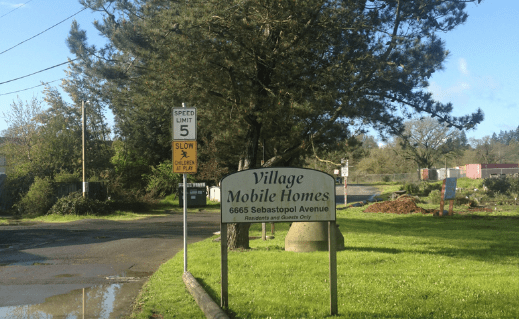 "The idea, of course, is to help them move up and onward," said Tim Miller, executive director of West County Community Services.
"But they can stay as long as they want."
But, even with the dollar committed, the project will still be dependent on the ability and willingness of charitable residents to donate eight usable manufactured homes, although four units have already been acquired.
Organizers say they are hoping for the donation of a used construction unit that can be employed as a classroom, social service office and meeting place for the community.
Then there are the challenges facing the city.
The loss of campground revenue and diminished manufactured home occupancy forced the city to operate the community at a deficit approaching $75,000 a year, mostly for site and property management, while considering future options.
Even so, city officials have increasingly been reluctant to do anything that would eliminate a local source of low-cost housing that has no emergency shelter, and happens to be one of the most expensive places to live in the country.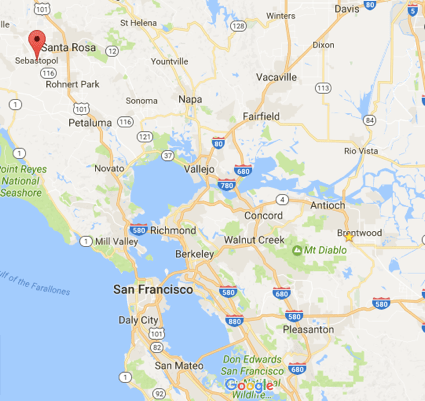 "The new plan is a win-win," said Gale Brownell, a longtime Sonoma County housing advocate and member of the Group of Advocates in west Sonoma County.
While Brownell was instrumental in bringing the players together to develop the plan for Village Mobile Home Park, she gives credit to a Sebastopol woman named Darrin Batch, a regular at City Council meetings, and well-informed about city policies and budgeting.
"She thought that was a terrible thing, given the fact that people were homeless," said Brownell.
Currently, 65 people currently reside in the 18 home community.
And for 48-year resident Marjorie Wallace, age 90, knowing that there's some stability is a huge relief.
Two of her sons, now in their late 50s, live with her. A third, who has cancer, is with her as well.
"All are partly dependent on my Social Security income, so the uncertainty about what would happen if the park closed has been profound," said Wallace.
For more on manufactured housing providing quality, viable solutions for those in need, including recent cases in Hawaii and British Columbia, Canada, click here and here. ##
(Image credits are as shown above, and when provided by third parties, are shared under fair use guidelines.)

Submitted by RC Williams to the Daily Business News for MHProNews.
(Copyright Notice: This and all content on MHProNews and MHLivingNews always have been and are Copyrighted, © 2017 by MHProNews.com a dba of LifeStyle Factory Homes, LLC – All Rights Reserved. No duplication is permitted without specific written permission. Headlines with link-backs are of course ok. A short-quoted clip, with proper attribution and link back to the specific article are also ok – but you must send a notice to iReportMHNewsTips@mhmsm.com of the exact page you've placed/posted such a use, once posted.)