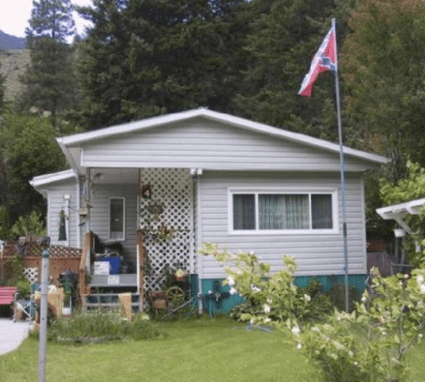 In Olalla, British Columbia, Canada, a 55 and over manufactured home community finds itself suffering from the effects of flooding.
And, some residents say that the issue stems from lack of attention.
"We'd be spared from flooding if they dredged that creek," said resident Margaret Munn. Munn, along with other residents, feel the provincial government should do more to protect them.
According to Global News CA, resident Jim Stewart was forced to trek through his neighbor's yard and climb through a fence to access his flooded home. Due to the flooding, he's been put up at a hotel for the next week thanks to area emergency services.
The community also sits on a flood plain… and residents say this is unlike anything they've ever seen before.
"A few of these mobile homes [sic] are wrecked right now, we've had it, they are flooded right out," said Stewart.
"The high water has flooded at least four mobile homes [sic]."
With the flooding, residents are having to decide whether to stay or go.
"Mom called me up hysterically that the driveway is under water," said resident Jamie Walker, who expressed concern about the well being of his 60-year-old mother.
"It's just the worry that the water is going to encroach on further property and create damage and more headaches."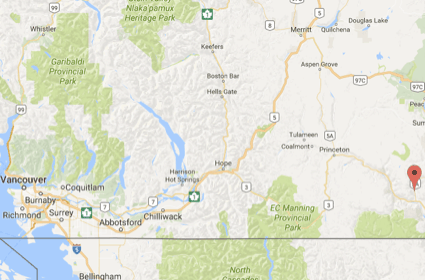 Elef Christensen, representative and Area G Director for the area, pointed to heat as the culprit.
"The snow is melting up in Apex and it's coming down to Keremeos Creek," said Christensen.
Christensen did not provide a timeline for cleanup, next steps, or additional resources for the community residents.
Flooding Impacts on Manufactured Home Communities
The Daily Business News has covered scenarios similar to the one in Olalla, British Columbia recently, including the case of Riviera Estates in Eagle, Idaho, where officials were working to pump water out of the community's shed pumps, which provide potable water to residents.
According to KBOI, residents were forced to evacuate due to floodwaters that initially spread two to three feet, then several more feet in the span of one day.
"They're going to still have to release more water, more water means deeper flood water," said J.R. Schooley, who is working with a family to move out of the community.
"Deeper flood water means there's a point where you can't get out of here and that's what we worry about the most, you get to a point where it's two, three feet deep."
For more on manufactured home communities dealing with the effects of flooding, including those at the Balls Ferry Fishing Resort and Mobile Home Park in Anderson, California, click here. ##
(Image credits are as shown above, and when provided by third parties, are shared under fair use guidelines.)

Submitted by RC Williams to the Daily Business News for MHProNews.
(Copyright Notice: This and all content on MHProNews and MHLivingNews always have been and are Copyrighted, © 2017 by MHProNews.com a dba of LifeStyle Factory Homes, LLC – All Rights Reserved. No duplication is permitted without specific written permission. Headlines with link-backs are of course ok. A short-quoted clip, with proper attribution and link back to the specific article are also ok – but you must send a notice to iReportMHNewsTips@mhmsm.com of the exact page you've placed/posted such a use, once posted.)