As outgoing President Barack Obama prepares to give his farewell address from McCormick Place in Chicago this evening.
White House officials say it's not a victory lap.
"It's a passing of the baton," said White House spokeswoman Jen Psaki.
Senior Obama advisor Valarie Jarrett says the speech is about action.
"His intention is to motivate people to want to get involved and fight for their democracy," said Jarrett.
"The major focus on the speech isn't going to be reflecting back on how far we've come over the last eight years, but really looking forward and how we take the accomplishments, many (of which) through the hard work and grit of the American people came to fruition, and build on that going forward."
According to the Chicago Tribune, Obama does plan to highlight accomplishments in his speech, including improved unemployment numbers and Obamacare reducing the rate of uninsured Americans.
The backdrop for his farewell address is a city that saw 762 homicides in 2016.
Numbers, Numbers

The homicide number is not the only one attached to the outgoing president.
CNS News reports over 95 million Americans were not in the workforce based on the most recent numbers from the Bureau of Labor Statistics (BLS). That represents an increase of 47,000 additional people from November.
The 4.7 percent unemployment number that the Obama Administration references takes advantage of how the BLS calculates the unemployment rate. It does not count those who retire, give up looking for work or who no longer receive unemployment as "unemployed."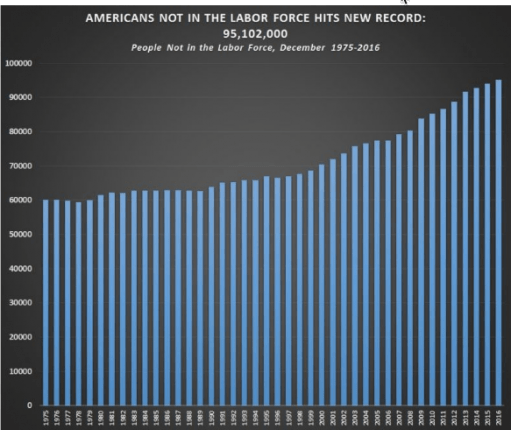 "I have done an enormous amount to create greater economic opportunity for Americans," said President Obama.
"I took an economy that was about to go into a Great Depression, and we've now had a little over six years of straight economic job growth, an unemployment rate that's down below 5 percent, and incomes that have gone up and poverty that has gone down."
Meanwhile, Sears, KMart and Macys have all announced the closures of dozens of stories that will lay of tens of thousands of workers.
The Trump Contrast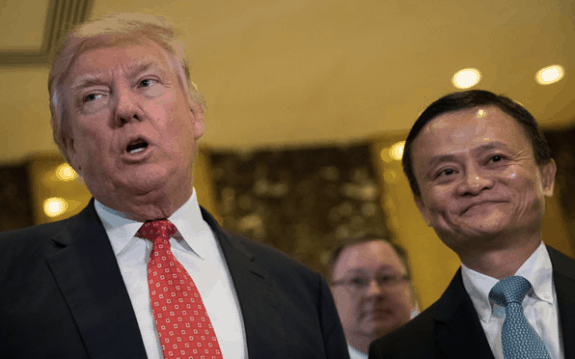 By contrast, President-elect Donald Trump appears to be less concerned about someone's legacy, and more focused on fueling results.
Yesterday, Jack Ma, Chairman of Chinese E-commerce giant Alibaba, and Bernard Arnault, CEO of luxury conglomerate LVMH, met with the president-elect at Trump Tower to discuss economic opportunities.
Ma discussed the creation of one million U.S. jobs over the next five years, and Arnault is considering expanding two of his companies U.S. factories. LVMN owns such luxury brands as Louis Vuitton.
"We're focused on small business," Ma told reporters after his meeting. "We specifically talked about … supporting 1 million small businesses, especially in the Midwest of America. Small businesses on the platform selling products — agriculture products and America services — to China and Asia, because we're pretty big in Asia."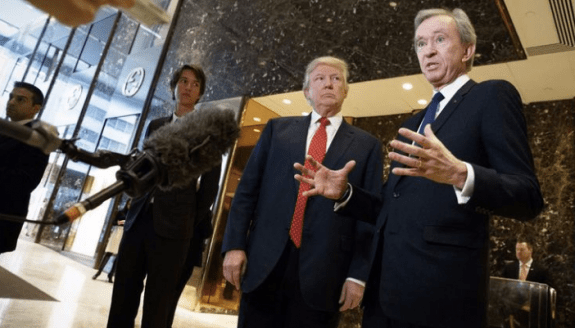 Speaking on his meeting with Arnault, President-elect Trump was optimistic.
"One of the great men, you know that, right? And they all love this country," said Trump.
"They're going to do some wonderful things in this country, adding jobs, a lot of jobs."
While the president-elect has a fair amount of detractors due to his style, it's difficult to debate that it is getting results: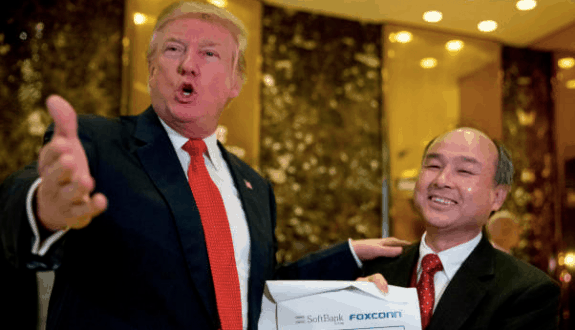 Softbank CEO Masayoshi Son commits to invest $50 billion in the U.S;
Ford canceled plans for a plant in Mexico and committed $700 million to U.S. economic and jobs growth;
Fiat Chrysler announced plans to invest $1 billion into their Michigan and Ohio plants, adding 2000 jobs;
Carrier keeping 800-plus jobs in the U.S., among other business announcements since November 9th.
It's important to note that all of this progress has taken place prior to President-elect Trump officially taking office, and small business optimism is now at a 12-year high according to FOX Business.
All signals from Trump Tower point to a pro-growth, pro-business environment with consequences for those companies who choose to build elsewhere and ship products back to the U.S. These signals appear to have arrived just in time – as the brick and mortar retail industry is suffering and majors such as Sears, Kmart and Macys are closing stores, which will eliminate thousands of jobs.
The MH View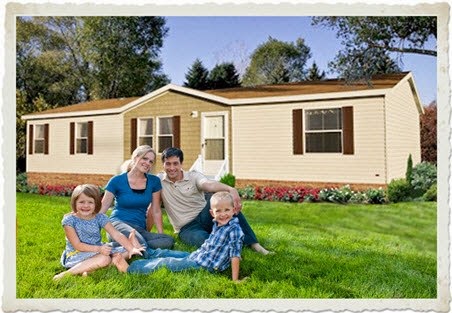 Cavco Industries Chairman Joe Stegmayer is among the industry professionals who have noted the importance of job creation and stable markets for business to advance.  So too as ELS Chairman, Sam Zell.

Terry Trexler, President of Nobility Homes commented recently on the current economic and regulatory environment during the company's recent earnings report. "Our sales and earnings continue to be affected by the uncertainty of the U.S. and world economy," said Trexler.
"With employment levels, consumer confidence and, in particular, the lack of available retail and wholesale financing. Constrained consumer credit and the lack of lenders in the industry, partly as a result of an increase in government regulations, have limited many affordable manufactured housing buyers from purchasing homes."
The implication of Trexler's statements is that improving consumer and business confidence would naturally boost manufactured housing sales.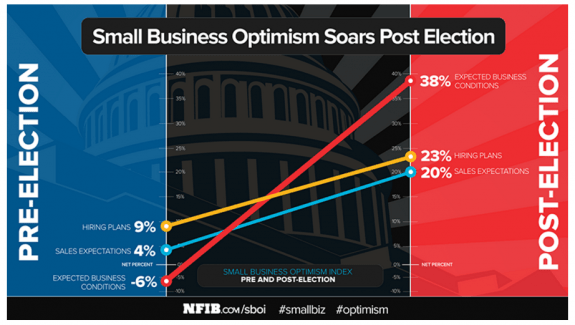 The Daily Business News will continue to monitor what at this stage appears to be the pro-business, pro-growth market trends that are taking shape as the incoming Trump administration prepares to take office on January 20th, 2017. ##
(Image credits are as shown above.)

Submitted by RC Williams to the Daily Business News for MHProNews.