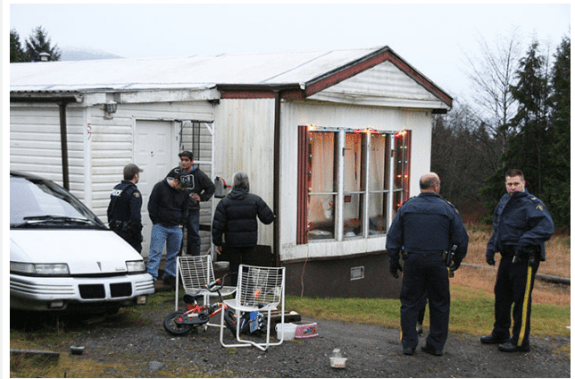 The potential for economic growth usually brings the promise of a windfall for many, including landowners. With that growth, potential challenges can also appear.
In Kitimat, British Columbia (B.C.), the potential for future pipelines, liquefied natural gas (LNG) plants and the Rio Tinto Alcan smelter brings with it the promise of good paying jobs.
It also brings fluctuating housing prices, which can cause challenges for seniors and those on fixed incomes.
"Kitimat has gone through a lot of changes, but we do have some large projects proposed for the area right now," real estate agent Graham Pitzel told the Vancouver Sun. "If those do go through, the times will go back to high rent, high prices — everything, we anticipate, will probably go up again."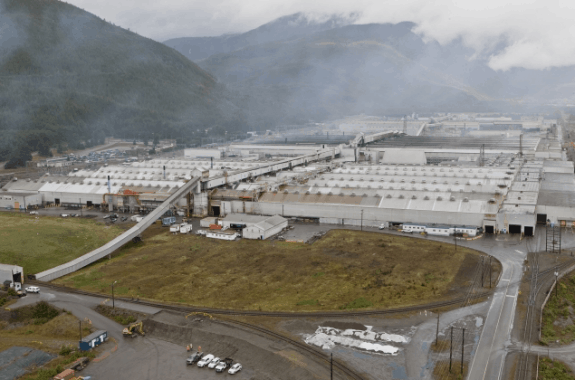 In nearby Port Edward, the owner of the Stonecliff manufactured home community decided to shut the property down and turn it into a green space.
The community is close to a proposed LNG terminal.
Community owner Victoria Beattie alleges she was losing money on her investment, and the Residential Tenancy Branch (RTB) approved plans to close the property in 2014.
Notices were provided to everyone, and those who did opt to leave were given 12 months rent, required by law, as compensation.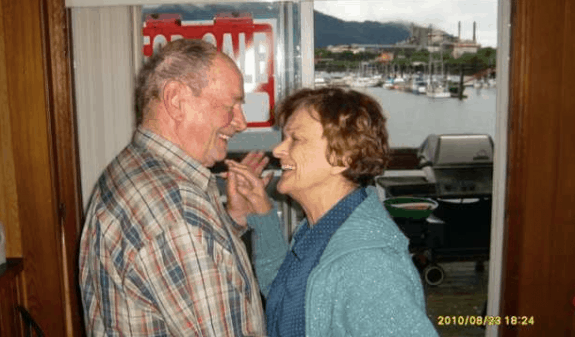 According to the Sun, a few residents remained. Bailiffs evicted them in December 2015.
Ken Jennings and his partner Mary Lamb-Smith were among those who chose to stay until the end.
"My rent was so low that I would have received less than $3,000 to pay for the removal of the trailer [sic] that I've lived in for 40 years," said Jennings.
"I can't afford to move my trailer [sic]  across the street for that kind of money in today's market."
Back in Kitimat, residents of the Vista Village manufactured home community allege that their landlord is trying to clear the land by attrition – which makes it impossible for residents to assign their tenancy agreements to new buyers.
Municipal rules require community owners to pay a significant buyout to tenants if they want to redevelop, and those rights are protected under the Manufactured Home Park Tenancy Act.
Provincial rules require residents to get their landlords permission to assign tenancy, but it can only be denied for reasons outlined in legislation according to B.C.'s Ministry Responsible for Housing.
"For example, the home-park owner owes the landlord rent or the manufactured home does not comply with health and safety standards," said the Ministry in an email to the Sun.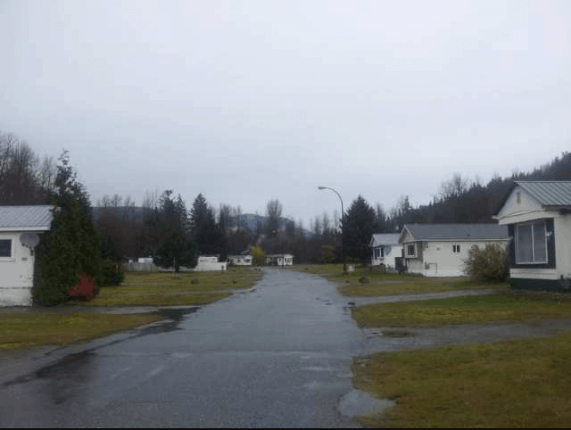 "No one is prevented from selling their homes and there have been at least 25 sales of homes in the past five years," said Lee Ann Wolfin, owner of Vista Village. Wolfin contends that she's not trying to get rid of her residents and plans to keep the property a manufactured home community.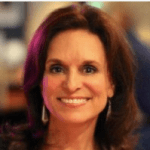 The community is currently 25 percent full.
According to the Sun, between the fall of 2013 and April 2015, Wolfin had at least 24 hearings at the Residential Tenancy Branch over disputes with the community's residents, mostly involving eviction notices.
In a case against resident Michael Anthony, Wolfin received a warning from the arbitrator over the frequency of her unjustified eviction notices, totaling three in one year. The arbitrator warned Wolfin that she could face penalties for disrupting Anthony's life.
"[Wolfin] may have an ulterior motive to her actions," the arbitrator suggested.
In the case of Marie Turner, the result was a demolished home.
Wolfin tried to evict Turner for failure to pay rent, but an arbitrator found that a rent check was lost in the mail "through no fault of the tenant."
Even with the finding by the arbitrator, Wolfin apparently continued to serve Turner with legally unenforceable notices, which adversely affected Turner's attempts to sell her home.
Turner told the RTB that the landlord refused to sign off on an assignment of tenancy for prospective buyers because of the order. The arbitrator ordered Wolfin to pay Turner one thousand dollars for "disturbing the quiet enjoyment of her home."
After another attempt to sell her home proved unsuccessful, Turned demolished it and moved out.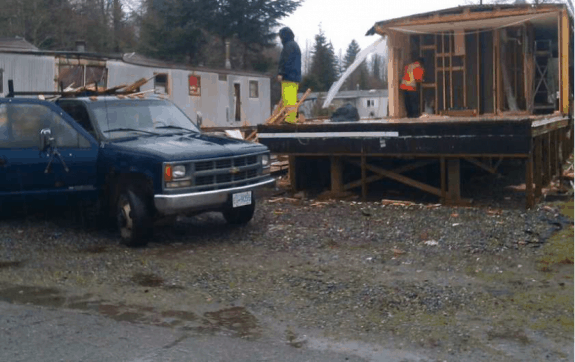 "Emotionally, it was devastating. I've been out of there for about a year-and-a-half … and finally my emotions are starting to settle down," Turner said.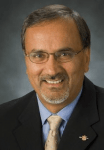 Stories like these prompted Harry Bains (NDP-MLA), to draft a bill that calls for changes to provincial legislation, including the requirement that landlords provide evicted residents with up to $30,000 to cover moving costs if a community is being redeveloped, or for landlords to buy the homes at market value if they are unable to be moved.
Bains said that he was moved by the stories of community residents during his travels.
"These are our seniors. They built this province and their country. Many of them fought for us," said Bains. "They deserve a peaceful retirement."
The bill was introduced in the last sitting of the legislature, but did not make it to the floor for discussion.
The Daily Business News recently covered B.C. officials welcoming manufactured housing as an affordable housing option here.  ##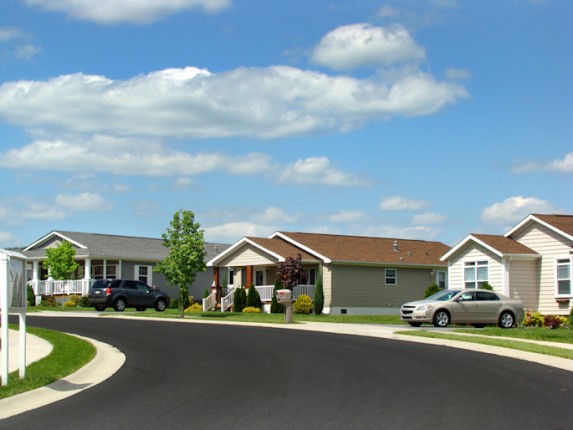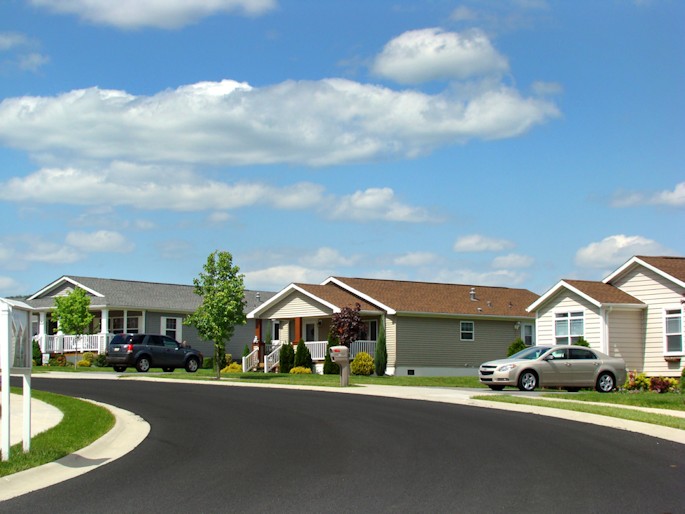 (Editor's Notes: The issue of residents rights vs. property owner's rights has been hotly discussed on the Industry Voices blog, as shown by examples linked here and here.
The issue of resident vs. property owner rights is also spotlighted in a Fox News video, linked here. ##
SIC meaning = [sic] used in brackets after a copied or quoted word that appears odd or erroneous to show that the word is quoted exactly as it stands in the original," as a trade publisher, we strive to be clear on both what was actually said, but also to convey proper terminology, by using [sic] when the improper verbiage is being used by others when speaking about manufactured homes.)
(Image Credits are as shown above.)

Submitted by RC Williams to the Daily Business News for MHProNews.