"We are going to fight and fight and fight until this bill is dead," said Senate Minority Leader Chuck Schumer of New York, at a rally outside the Capitol Tuesday.
So far, Senator Schumer is getting his wish.
For Democrats, ObamaCare is perhaps the single biggest part of the 44th president's legacy.
But since the bill's passage, over 1,000 Democrats nationally have watched a local, state, or national seat go from their party to the Republican Party.
The dirty little secret for the GOP is that they don't want that pair of shoes to suddenly slip onto their feet.
For Tea Party and other conservatives, ObamaCare is among the most odious items that stifle business, costs and limits consumers, and harms the economy.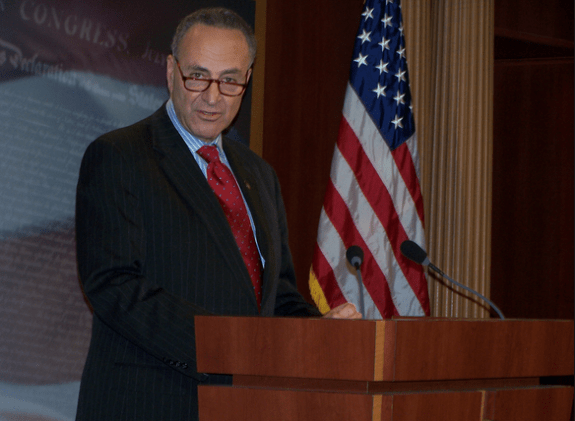 "You Made Me, Promises, Promises…"
Like the refrain from a song, for over 6 years, the GOP has run on pledges to repeal the bill.  That was one of the major factors that helped win them those 1000 seats away from Democrats.
More recently, the Republican promise has been to "repeal and replace" the so-called Affordable Care Act.
The Obamacare Repeal Reconciliation Act – as the bill was titled – lost with a vote of 55-45. with seven Republicans voting against the bill. This was after that the Congressional Budget Office (CBO) that scored the bill found that it would insure 32 million fewer than Obamacare in the course of a decade.
The CBO also said it would cause insurance premiums to spike and some insurers to leave the markets.
Some say that instead of saving $2500 per household, since the bill passed, the costs have been $8,000 more per family.  But somehow, such facts are hardly being mentioned, at least, by major media outlets covering the events.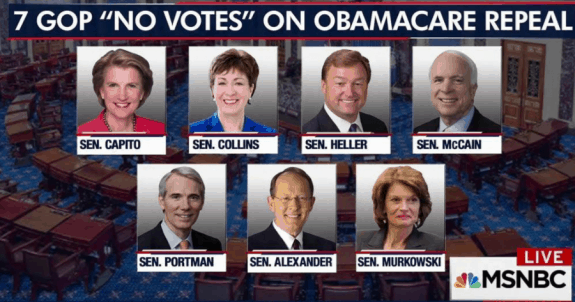 So after years of drama, earlier this week, the Senate rejected a repeal of Obamacare.  The GOP senators that defected and voted against the bill are listed in the photo above.
After years of pledges and posturing, so far, the efforts have come to naught.
But the White House isn't throwing in the towel.  Not yet.
A planned "skinny repeal" would allow a 2-year grace period before being repealed entirely. Still, not enough GOP Senate members could be mustered to say "yes."
On To Plan D…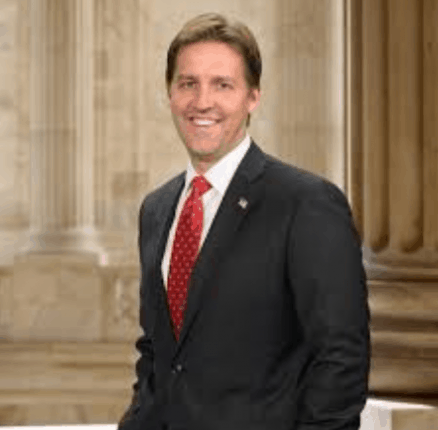 "Pilots like to know where they're going to land when they take off," Sen. Ben Sasse, R-Nebraska, said, "and we should too."
However, the Senate did vote in favor of taking up debate on the House bill, which has yet to be discussed at the Senate floor since passing the full House vote back in May.
Eventually they hope to get something done, and end up in conference, where Senators and House Representatives can work together to come up with a compromise bill, per the Washington Times.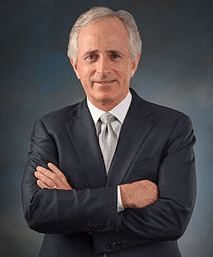 "What you're really voting on is to try and keep the discussions alive with the House and Senate. It's not the policy itself," said Sen. Bob Corker, Tennessee Republican,  per the Washington Times.
The idea is to pass a version of the House version of the bill that has been amended by the Senate, in hopes of getting at least some of the provisions they're aiming to put in their own Better Care Reconciliation Act.
If passed by the Senate, then it would open up the opportunity for discussion in conference, where hopefully an agreement can finally be reached.
"To me, that seems to have a lot of benefits," Senator John Cornyn of Texas told reporters Wednesday. "All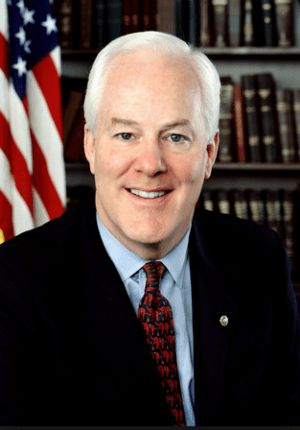 we're looking at is a way to get to that conference quick so we can begin to have those discussions and get a result."
To many it makes sense not to rush things like a repeal when you are not sure what is going to replace it.
But others do not see it that way.
Republicans had attempted to pass a very similar "skinny repeal" of Obamacare back in 2015 – and it passed, but was vetoed by then President Barack Obama.
Some of the Republicans who voted in favor of the previous repeal helped to make up the seven who voted against it this time.
"Today's vote is a major disappointment to people who were promised full repeal," said Sen. Ben Sasse, Nebraska Republican. "We still have a long, long way to go both in health policy and in honesty."
Vote-a-Rama!, and Alternative Healthcare Solutions
Now that the Senate has agreed to debate on the House health care bill, they are entering what is unofficially known as a "Vote-a-Rama."
Once the debate ends they will have the chance to allow individuals to introduce their own suggestions and plans for healthcare reform – which will be voted on as they are proposed, without debate.
This will go on until any and all proposals are heard, which could take some time – according to NBC News, Senator Jeff Merkley, D-Oregon, has already submitted over 100 amendments which will be heard during the Vote-a-Rama.
Health Care vs. Insurance?
However, as lawmakers debate over how to approach an insurance plan that is being conflated with health care, Daily Business News highlighted in a previous report a plan advocated by two doctors, who suggest that federal involvement and insurance companies all together are unnecessary to the healthcare industry.
You can learn more about their unique approach to healthcare in the video below, or from the more detailed story above.
"There will be some agreement at the end," Sarah Binder, a professor at George Washington University, told NBC News.  # #
(Image credits are as shown above, and when provided by third parties, are shared under fair use guidelines.)