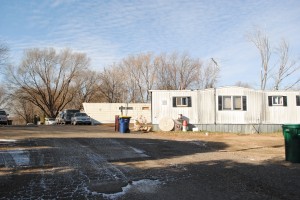 The owners of a manufactured home community in Allegheny County, Pennsylvania have been sued by the state attorney general for engaging in unlawful and deceptive business practices. According to akvnews, the civil lawsuit alleges violations of the Manufactured Home Community Rights Act, and the Unfair Trade Practices and Consumer Protection Law.
Bill Chen and his wife own Twin Circles Mobile Home Park on Steubenville Pike in Robinson Township. It is reported Chen sent notices to his residents that the community would be closing April 15, 2016 and they would need to be out by March 31, 2016.
The law requires the owner to pay around $4,000 to each resident for relocation costs, and $2,500 if the home cannot be moved, information he failed to mention in the letter. In another letter sent March 21, 2016, he again allegedly failed to mention his obligations, by which time many of the residents had already left, not knowing what was due them.
Filed by the office of Attorney General Kathleen Kane's Bureau of Consumer Protection, AG Kane stated, "This is a clear case of a property owner failing to meet his legal obligations and denying residents payments to which they are entitled. This lawsuit is a necessary step to ensure the interests of the current and former residents of this community are protected."
The lawsuit was filed in the Allegheny County Court of Common Pleas,and seeks payment to the displaced residents according to the law, plus $1,000 for each violation of the Manufactured Home Community Rights Act (MHCRA) and the Consumer Protection Law.
Additionally, the suit asks for $3,000 for each person impacted over 60 years of age, and seeks to prevent Chen from engaging in the alleged deceptive practices as depicted in the complaint. ##
(Photo credit: northfieldnews/Kaitlyn Walsh–abandoned manufactured homes)

Article submitted by Matthew J. Silver to Daily Business News-MHProNews.