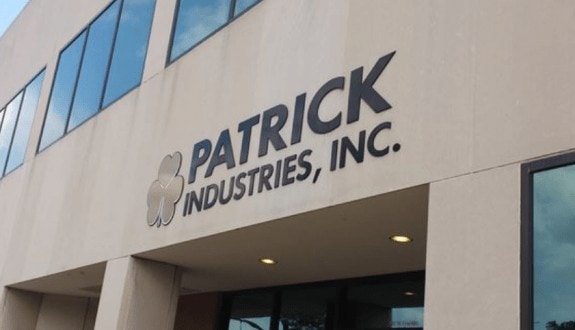 As elkharttruth reports, Patrick Industries of Elkhart, Indiana has acquired North American Forest Products, Inc. and its wholly-owned subsidiary, North American Moulding LLC of Edwardsburg, Michigan for $85 million.
North American manufactures and distributes wood and wood products primarily used in the production of manufactured homes (MH) and recreational vehicles (RV). Since Patrick is already a component supplier to the MH and RV industries, the acquisition would seem to fold neatly into their ongoing momentum of production.
Patrick Industries President and CEO Todd Cleveland said in a statement, "North American's strong market position, which has resulted from its excellent reputation for providing exceptional service to its customer base, will allow us to expand our array of products and services through existing sales channels and into new markets, capitalize on internal cost saving synergies which will ultimately provide increased value to our customer base, and increase our market share and per unit content in the RV and MH industries."
The management team of North American will continue to operate the business as the two merge operations. Cleveland said it is one of the largest acquisitions the company has ever made.
As MHProNews reported in its daily stock report, Patrick Industries' stock jumped +12.54 percent to close at $42.53 in today's trading. ##
(Photo credit: elkharttruth/Emily Pfund)

Article submitted by Matthew J. Silver to Daily Business News-MHProNews.