1) Who, What and Where: (Your name and your formal title at MHVillage/DataComp)
Dan Rinzema, President and CEO, Datacomp Appraisal Systems, Inc. and MHVillage, Inc..
2) Background: (Educational/Professional snapshot before entering the factory-built housing arena. Specifically mention any work experience prior to MHVillage/DataComp.)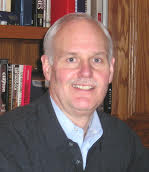 After a just a few years of introduction to the Manufactured Housing industry in the early 80's at Foremost Insurance, I began a 15 career at Hewlett Packard as a Marketing Representative which culminated in the position of Global Account Executive for HP's largest global customer, the Ford Motor Company.
3) When and How: (The When and How of your genesis at family-operated MHVillage/DataComp.).
In 1996 after five years of heavy International travel for HP to wherever Ford had manufacturing or engineering operations throughout the Americas, Europe, and Asia Pacific, I joined my current partners Ted Boers and Don Paton at Datacomp.
Ted, Don, and I had worked together at Foremost Insurance birthing the Foremost Home Brokers Franchise operation. Modeled after the Century 21 Franchise RE brokerage operation, it was Foremost's attempt to create a point of sale opportunity for their insurance products in the pre-owned manufactured home market.
The objective of creating a professional nationwide network of pre-owned manufactured home brokers was a brilliant idea executed at almost exactly the wrong time. The collapsing economic environment of the early 80's with 18% – 21% interest rates for used manufactured homes financed as chattel ended the Foremost Home Brokers dream.
Ted and Don went on to create Datacomp to provide market-based, comp-driven MH appraisals to lenders in Michigan, and I started my career at HP. In 1996 I left HP, moved back to my hometown of Grand Rapids, became a partner at Datacomp, and set about growing Datacomp into a national MH appraisal firm.
4) What are your personal interests or hobbies? How do you like to spend non-work time?
My "non-work" time is spent volunteering with a few 501c3 non-profit Christian ministries.
I volunteer as the president/CEO of Bibles For Missions Thrift Centers, a chain of 15 Thrift Centers that takes in donated items and refurbishes and sells them at very low prices using 100% volunteer labor to staff our stores. Those stores with roughly 1,000 volunteers raise about $2,000,000 a year that is used to purchase and strategically place Bibles with families in 11 different countries. (BiblesForMissions.org)
I also serve as treasurer on the board of directors of the Rescue One Foundation, a ministry that supports 80 children in Haiti, providing them with Christian Education, meals, and clothing. (rescue-one.org)
For nearly 15 years I have served on the Board of Crossroad Bible Institute (CBI), which is a prison ministry that disciples people in prison with correspondence Bible study courses. CBI uses over 5,000 volunteer instructors to correct lessons and write personal letters of encouragement and discipleship to over 30,000 prisoners incarcerated around the world. In May CBI's Executive Director resigned, and I am currently serving as Interim Executive Director until we can find a permanent replacement. (www.cbi.fm)
5) Many people don't realize that MHVillage was an evolutionary process. Please share the insights on the genesis from DataComp and how MHVillage came about.
MHVillage was born in the early 2000's out of desperation, and unlike Foremost Home Brokers, the timing was nearly perfect. The Manufactured Home industry was collapsing and in near free-fall. 14 out the then active 18 national and regional lenders (all of which were our customers) either went bankrupt or exited MH lending. The remaining 4 cut back their chattel lending drastically. Datacomp's appraisal volume declined by about 80%, but we were able to quickly reduce costs to just about breakeven. Since our intention had never been to be a "non-profit" corporation, we began the process of trying to figure out how to reinvent ourselves.
In the process of trying to match our core competencies with MH market opportunities in a new and very different environment, we discovered that while the RE market had several good Websites to promote and facilitate the buying and selling of site built homes, there were no comprehensive and professional Websites focused on manufactured homes. The one Website that advertised itself as the "Global MH Marketplace" had a grand total of 500 homes listed.
Datacomp was already highly automated and had a group of very talented programmers who were very "Web savvy." We also had a database of highly detailed community information and photos that we had gathered and updated every time we went out to appraise a home. We knew and understood the lenders, the retailers, and the communities, and we understood the pain they were experiencing. Just as importantly, they knew us, our commitment to the industry, and our commitment to absolute integrity and uncompromising customer service.
The few remaining lenders had a massive number of Repo's they needed to sell, and very little expertise on how to utilize the rapidly growing Internet to sell them. It was a very difficult selling environment, and classified advertising in local newspapers was very expensive and not very effective. Newspapers were having a very difficult time competing with "the Web" as advertisers in almost all industries were rapidly abandoning print advertising in favor of the Web.
We threw every resource we had at building a Website (MHVillage) and offered to list all Repo's at no charge. We purchased a small Texas-based company and hired it's President who was a brilliant SEO (Search Engine Optimization) expert. Within a few short months we had over 10,000 listings and the #1 spot on the Search engine's (Google, Yahoo, etc) for any searches containing the words "manufactured home" or "Mobile Home." More traffic attracted more listings, more listings created more traffic, and that virtuous circle continues to this day.
6) E2Value quoted you last year about a milestone MHVillage reached, that you indicated was a good sign for the industry. Tell us about that good news, and what the significance is from MH (refresher, their quote was: "
 exceeded 1 million unique visitors for the first time during March, reaching more than one out of every 250 adults in the United States. CEO Dan Rinzema said that he sees this as "a significant milestone not only for MHVillage, but also for the entire manufactured housing industry.

" "

Our continued growth in website traffic reflects the steadily increasing demand for the value and amenities offered by the manufactured housing lifestyle," Rinzema explained

.

")

That correlation is actually very straightforward. The fact that MHVillage continues to attract a growing number of visitors is simply indicative of a growing number of people who are considering Manufactured Housing as a potential dwelling alternative. Historically, most people have typically only considered either a site built home or an apartment. We weren't even in the mix in most instances.

We, of course, do everything we can to get as many visitors as possible to MHVillage and work very hard to get the biggest piece of the "visitor pie," but our growth rates would not be what they are if the pie itself wasn't getting larger as more and more people consider manufactured housing as an alternative, which, of course, is great news for our industry.
7) Last year you acquired JLT & Associates. Tell us how that fits into your strategic vision for the services your growing family of operations serving the MH Industry fits into the big picture.
One challenge we have always had as an industry is a scarcity of institutional-grade data in comparison to larger asset classes like multifamily and residential real estate. Yes, there are bits and pieces of data out there and several organizations that do an excellent job of reporting certain segments of industry information, but it's still difficult to find reliable data on the industry as a whole, let alone from a single source.
Our industry is prospering again, and the business of manufactured housing itself continues to become more sophisticated. There's a tremendous demand for insights to make informed decisions, from Wall Street firms and private investors eyeing our industry, to savvy retailers and community operators working to stay on top of their business.
JLT has been long regarded as the "gold standard" for rent and occupancy data, and for us, there was a natural synergy to combine their market data and expertise with our own. Datacomp already maintains the industry's largest database of manufacture home community information, as well as volumes of sales and trend data generated by MHVillage.com.
By applying our resources, we're continuing to expand JLT coverage to highly requested markets like California and Illinois, as well as enhancing the breadth of our market data with additional data points that are of interest to our clients. All this contributes to our strategic objective of reinforcing our position as a trusted, single-source provider of accurate, market-based data on the manufactured housing industry.
8) Your firm and NADA took on the challenge of providing an appraisal useful for the MH Industry's implementation of the new CFPB appraisal rule that went into effect on July 18, 2015. Please give us a snap shot of the rule, and how the implementation process has been going.
In simplest terms, a lender must now provide an independent valuation to the consumer no less than 3 days prior to closing for most financed, manufactured home transactions over $25,000 that meet the definition of an HPML, or Higher-Priced Mortgage Loan. This represents a large portion of the new and pre-owned manufactured homes financed today.
The intent of the law is to provide the consumer with an accurate disclosure of value about the home they are intending to finance. Most of our work with the industry task force over the last 18 months has been in developing a solution for the valuation requirement for new homes, which is something the industry has never had to be concerned with before.
The solution we've developed is called the Datacomp MSRV, or Market-Suggested Retail Value. Since launching our MSRV service, we've received overwhelmingly positive feedback from both lenders and retailers for its speed, ease-of-use and accuracy.
It uses the same market-based approach that we've used for our standard appraisals since 1987, albeit at a much lower cost.
In addition to the Lender Final Sale Certificate that is ordered prior to closing, we have also created a Retailer Pre-Sale MSRV certificate that can be ordered by a retailer or community prior to a home sale to assist a potential customer in understanding the market value of the home they are purchasing. Many retailers have told us they are displaying our MSRV certificate prominently in the home at the point-of-sale as a selling tool.
Starting the conversation early with the customer also makes it a non-issue when the final valuation is received from the lender. To date, we've valued over $20 million worth of new manufactured homes since the new regulations went into effect. Orders for MSRV's continue to ramp up rapidly, and the implementation process has actually been much smoother than expected.
9) Certainly not everyone in the industry is well suited for being a member of an association. But there are those who aren't members for a variety of reasons, including that associations are 'a big boys club.' While large companies do play an understandable role, your involvement proves it isn't all about big companies. Please give us your take on why a good operation that isn't in or actively involved in associations should take another good look.
My attitude is very simple and has nothing to do with company size. All industries have issues and problems that can only be solved through active dialog and collective action by those within the industry. You simply do not have the right to moan and groan about all the industry problems if you're not willing to be actively involved in helping to create solutions.
The best, and in many cases, the only format to do that in most industries are the industry associations.
10) Usually one of the hottest topics in manufactured housing revolves around financing and the CFPB landscape. Please give us your high level view of issues like reforming Dodd-Frank (in this new Congress, HR650, S 682).
Without a doubt, the Dodd-Frank legislation has placed many unreasonable burdens on our industry, the full impact of which we have only begun to realize. The state manufactured housing associations are doing everything they can at their level, and MHI is working hard to communicate the impact of this legislation on the national front, so I remain optimistic that we will see some of the more oppressive and harmful portions of the law amended in the future as long as we keep up the pressure.
This isn't just a single industry that's being harmed. Several other industries and segments have been harmed by unintended consequences of this legislation, so it's inevitable that reforms are going to have to be addressed.
It is important that we, as an industry, continue voicing our concerns to our elected officials and support the initiatives of our state and national associations to do the same. Sadly, many officials just do not see Dodd-Frank reform as a relevant issue to their constituents and I think it's going to be the personal stories of how this law is directly impacting consumers that's ultimately going to move the needle on this one.
11) Industry veteran and Green Courte Partners Chairman, Randy Rowe, called for a 5 point plan for industry recovery. It included the following: A) Better Warranties and Customer Service, B) Dealing effectively with Chattel Financing Issues, C) Economic Security for Our Customers, D) A Multiple Listing Service(s) (remarketing system for individuals, lenders) and E) A National Marketing (Image) Effort. What would you say about these bullet points? Do you see value in efforts such as in improving the image of the industry through video interviews on ManufacturedHomeLivingNews.com with home owners and industry experts? Do you think that other possible ideas, like more "best practices" and professional sales training – which Tim Williams at 21st said is always a good idea, are also needed? What say you on the keys for moving ahead?
Green Courte Partners under Randy's leadership was actually MHVillage's first large, non-Repo customer. Randy saw very early that the future for effectively selling homes in communities was on the Web, and he jumped into MHVillage with both feet. They upgraded every home and community listing and constantly pushed us to get better and add new features and ways to reach consumers. I believe the results that Randy saw from his extensive advertising on MHVillage was the main reason that "A Multiple Listing Service" made his list of 5. There is no doubt that MHVillage was his "go to" Multiple Listing Service.
As to improving our image, sharing best practices, and more sales training, I can't even imagine anyone not supporting those ideas. The devil, of course, is in all the details.
12) What do you consider the largest challenges facing the industry in general today? Where do you see our largest opportunities?
As an industry, we've really turned the corner from downturn, to recovery and cautious optimism, to this newfound period of prosperity we are currently enjoying. Everyone I talk with from manufacturers, to retailers, to community owners, to suppliers, is telling me that business is better than it's been in a long time and they hope it continues.
There's a lot of new interest and investment coming into the industry, communities are buying new homes rather than refurbishing old ones, and I'm hearing more talk about developing new communities or expanding existing ones which was virtually unheard of just a few years ago.
We're even back on the radar of government regulation again, which though mostly unwelcome, is a sign that we must be doing something right to attract a watchful eye.
One of the biggest challenges continues to be consumer financing, as evidenced by the Dodd-Frank legislation. Instead of protecting consumers, it's already done more harm than good as lenders have stopped financing certain types of transactions or left the market altogether.
The complexity of maintaining compliance has also deterred many community owners from continuing their self-financing activities.
That said, the economic recovery has also created a resurgence of opportunities for our industry, particularly those in which we traditionally excel, such as providing an affordable housing alternative.
During the real estate boom, many consumers who normally were our customers were able to purchase site-built homes with little or no money down, and both rent and occupancy in land-lease communities suffered.
Today, that type of financing isn't available anymore, inventory is constrained and housing prices continue to rise in major markets. Apartment rent is also at record highs in many areas, and inventory is very tight. We can compete very well in such a marketplace.
We're also seeing that many first-time homebuyers, having witnessed the economic collapse, are looking to our industry for a more environmentally-conscious and fiscally-responsible lifestyle. And meeting that demand is an enormous opportunity for our industry.
13) Closing thoughts or comments, sir?
Actually, I think I've gone on long enough. Thanks for the opportunity to tell the Datacomp/MHVillage story, and thanks for working so tirelessly to keep us all up-to-date on what's happening in our industry. ##