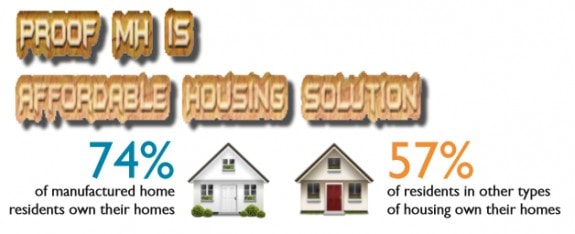 In a recently reported discussion about affordable housing in Portland, Oregon, four "surprising facts" were raised by OregonMetro's Craig Bebbe.
The panel discussion at the Metro Regional Center shared hopeful signs for preserving and possibly even expanding access for manufactured housing and manufactured home communities in the future.  Bebbe called manufactured homes "Oregon's largest source of unregulated affordable housing."
Here are Bebbe's four points:
Much of what you think you know about manufactured homes is probably wrong.
"Decades of cultural baggage have fueled a common perception of manufactured homes," wrote Bebbe, "And much of that perception is wrong."
Affordability, especially for those with lower incomes, was stressed. "Fully three-fifths of manufactured housing is affordable – with mortgages costing less than 30 percent of monthly household income for poorer families, compared to just one-fifth of other housing types."
Data used in the report and supplied by the Corporation for Enterprise Development – or CFED – is linked below.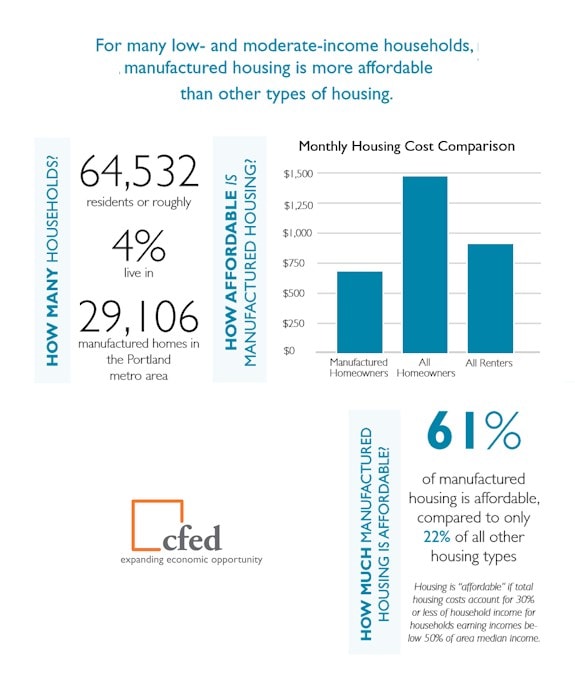 That hot real estate market? It's affecting manufactured homes too.
Here, Bebbe's column echoes a report on the hot northwest housing market, and how manufactured homes are a good solution – see the MHLivingNews.com article, found linked here.  Bebbe cites "panelist Chelsea Catto, who directs a program to protect manufactured housing for nonprofit CASA of Oregon."
Catto stresses that of the two broad types of community owners,
corporate players who want to expand their portfolio or
"mom and pop" operations,
both are willing, says Catto, to sell to developers who will shut the community down for redevelopment purposes for big enough bucks.
While community closures certainly occur, and they routinely produce sad outcomes for many residents – see Joe Dyton's example of a saved, and lost opportunity to preserve a community, linked here – the following question arises. Are significant numbers of closures for redevelopment done by large portfolio operators?
There is no data the Daily Business News could readily find that produced a breakdown on which of these two groups – portfolio operators vs. "mom and pop" owned properties – produces more community closures due to property sales to re-developers.  But the anecdotal evidence from stories covered on MHProNews in recent years suggests that more closures tend to be from the "mom and pop" community owner category.
Further, according to an informed source in the ROC sphere, the "mom and pop" category of community owners reportedly produces far more conversions to resident-owned communities (ROCs).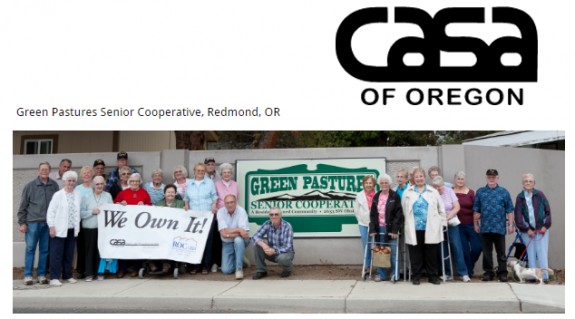 Fortunately, there are tools and policies that can help.
As Bebbe reports: "A state law strengthened by the Legislature in 2014, requires landlords to give the community's residents an opportunity to collectively buy the land under their homes," said panelist Edward Brown with Oregon Housing and Community Services.
This type of legislation, and others designed to offer more safeguards for residents in communities, is becoming more common in recent years, for reasons like those cited in Dyton's report, linked again here.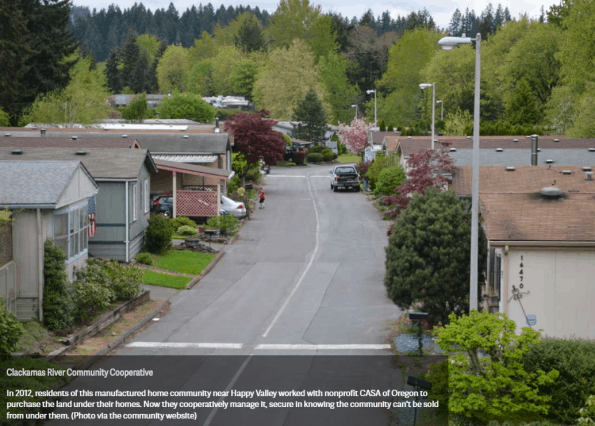 New manufactured homes could be part of future affordable housing options.
"There hasn't been a new manufactured home community in the Portland region in a really long time," said Carolyn O'Doherty, an affordable housing developer with nonprofit Innovative Housing, Inc.," writes Bebbe. "Most manufactured homes are older. The vast majority in the Portland region were built before 1999, with roughly 40 percent built before 1980."
Innovative Housing, he adds, is willing to support plans for two new manufactured home communities.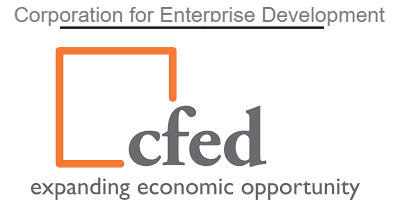 Today's manufactured homes don't look like the older ones many people think of, Carolyn O'Doherty, an affordable housing developer, said. "They tend to be as energy-efficient and high-quality as many traditional houses," writes Bebbe.
Sites for possible new MHCs in their market are being sought, Bebbe says, and while more costly to develop initially than some multi-family projects, there are advantages as noted above, too.
Analysis
CFED and other non-profit organizations often wield significant influence in local, state and national politics.
A number of manufactured housing associations routinely engage with these advocacy groups, and those engagement efforts are to be encouraged.  States like Florida are seeing a reasonably good working relationship when candid, respectful discussions are held between advocacy groups, non-profits and for-profit companies under the efforts led by the Florida Manufactured Housing Association's banner.
CFED is an organization that clearly has respect for the manufactured home option. But they routinely hold positions that take a dim view of personal property lending – for example, see the report linked here – that has a less-than-realistic take on manufactured home lending.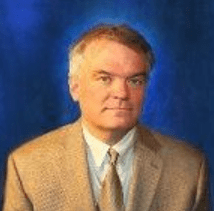 The tension that exists between industry companies and non-profits such as CFED requires a concerted effort, so that the gap is bridged in ways that benefit consumers, public appreciation, as well as respect for  manufactured home owners/buyers and manufactured housing professionals.
Beyond lending, CFED routinely produces interesting and often useful data on manufactured housing, as many of the facts downloadable in this report reflect.  They deserve credit where it is due.  ##
CFED Portland data snapshot, download.
CFED Oregon Data snapshot download.
(Image credits as shown.)

Submitted by L. A. "Tony" Kovach to the Daily Business News, MHProNews.com