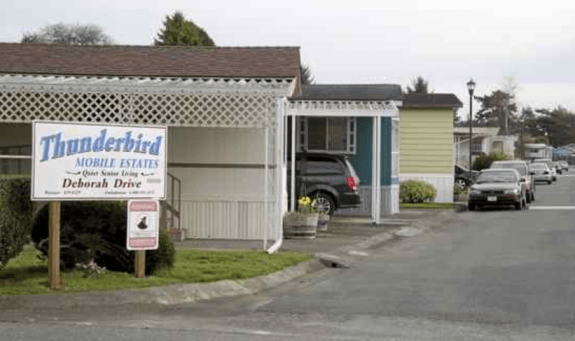 The Humboldt County Board of Supervisors in northern, coastal Calif. will consider a state-mandated proposed ordinance that requires manufactured home community owners in unincorporated areas to give residents nine months notice if they are repurposing the property which will require the residents to move. The county must adopt the ordinance to comply with state law, as MHProNews understands from times-standard.
The county staff reports the law is designed to avoid "large-scale socioeconomic impacts" resulting from residents being forced to move out in a New York minute. The ordinance originally would have provided only a few weeks notice, but the Humboldt County Planning Commission is recommending that be extended to nine months.
Second District Supervisor Estelle Fennell, saying she has not heard any opposition or recommendations from the Planning Commission, said, "I don't know what the Planning Commission's reasoning was to extend the notification time, but I like the idea of it because it gives everyone a chance to figure out what they're going to do," she said.
If approved by the Board of Commissioners at their meeting Tue., Aug. 16, the ordinance will have to be approved at a future meeting. Additionally, the California Coastal Commission will review it. ##
(Photo credit: times-standard/Shaun Walker–Thunderbird Mobile Estates, Humboldt County manufactured home community)

Article submitted by Matthew J Silver to Daily Business News-MHProNews