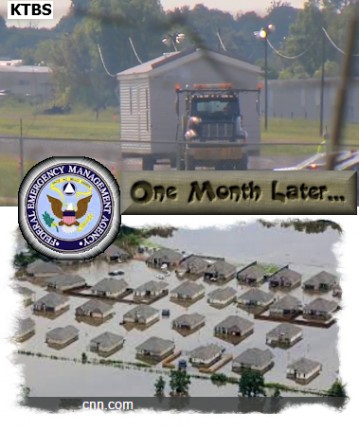 While millions watched the drama unfold on TV, residents throughout the state of Louisiana were dealing with historic rains and floods that would drastically impact their lives.
Steve Duke, Louisiana Manufactured Housing Association (LMHA) Executive Director described it as an event of biblical proportions – "I was looking for the animals to start paring up. It just wouldn't stop."
As MHLivingNews reported here, Duke, and the industry, stood at the ready to assist.
John Bostick, president of Sunshine Homes was quoted as saying "We have almost unlimited capacity" to up production from already busy levels, and meet the increased demands from Louisiana.
Shortly after the rains passed, the reality started to set in. While the manufactured home industry was ready to serve, FEMA was still working to figure out housing for those impacted by the historic floods.
As Matthew Silver reported on August 17th, some 40,000 people had applied for federal assistance and 8,000 had stayed in shelters that Monday. FEMA was planning to send teams into shelters and communities to assess needs.
An August 19th updated report by Silver revealed there were then 70,000 assistance requests, 12 lives lost and no definite plans on bringing in manufactured homes.
With the September 8th report, while homes were being placed, things had not progressed as rapidly as many had hoped.
More recently, according FEMA, more than 100 MHUs are still sitting empty.
A FEMA spokesperson, speaking at a town hall meeting in Watson, LA that evening said they were slowing transitioning to a recovery effort.
"We're slowly turning from response to recovery. This is going to be a long time effort," a FEMA spokesman said. "The thing with the manufactured house units, is that we have to work with the state and local officials that we put it in a safe place."
According to WBRZ, they were told about the same thing a month ago. FEMA employee Willie Nunn said back in August that they were looking to inspect sites for temporary homes then, but that they were ready to go.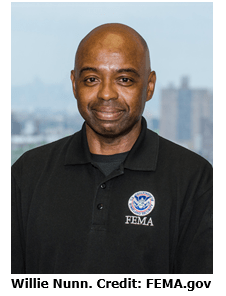 "We have them here, we have to folks here ready to take them out to the sites where we need to have them," said FEMA's Willie Nunn.
While all of this is alarming, the last part of this report is most telling:
FEMA has insisted that manufactured homes are a last resort for flood victims. They have instructed families to find hotels. But the local news station, after calling 10 hotels, found none with any rooms available. ##
(Image credits as shown.)

Submitted by RC Williams to the Daily Business News, MHProNews.