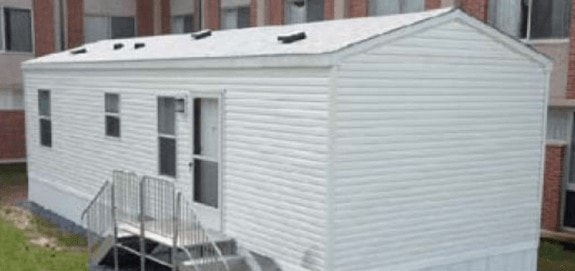 The Federal Emergency Management Agency (FEMA) will begin determining how it may address the thousands of people who have been flooded out of their homes, according to theadvocate. With 20 parishes having been included in the federal disaster declaration, 40,000 homes have been damaged in the rising tide of floodwaters that have overwhelmed Baton Rouge and parts of southern Louisiana.
Some will live with family or friends, some in rentals, and those with minor home damage will have their homes repaired and move back in.
The other option may be manufactured housing units (MHUs), much unlike the formaldehyde-laced trailers FEMA used so disastrously following Hurricane Katrina, as MHProNews knows.
"This is not the FEMA travel trailers," FEMA head Craig Fugate said on Tuesday. "If we need to bring in any kind of temporary housing units, they are better than they've ever been. These are HUD-approved, they all meet HUD standards and in many cases exceed them," he said.
Some 8,000 people stayed in shelters Monday night, and 40,000 have applied for federal disaster assistance. Gov. John Bel Edwards said it's too early to know exactly what temporary housing may look like as the flood waters continue to hamper relief efforts and make it difficult to determine the exact need for housing.
FEMA will be sending teams into shelters and communities to document the needs of the flood victims so that plans can be implemented. ##
(Photo credit: txlihis.files–FEMA manufactured housing unit)

Article submitted by Matthew J Silver to Daily Business News-MHProNews.