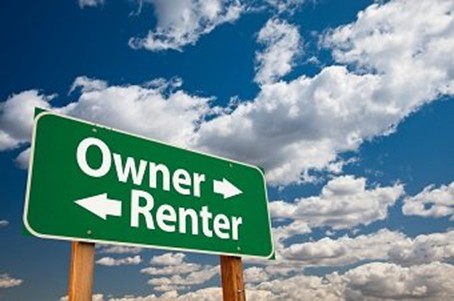 The purported road-to-home ownership cloaked as "Rent to Own" is often found to be harmful and misleading, reports The New York Times.
Although housing prices have recovered from the financial collapse of 2008, borrowers with less than stellar credit reports and those seeking to finance lower priced properties are left to their own measures, the NYTimes says in a recent article.
Unfortunately numbers of tenants are falling victim to the blurred lines between home ownership and reworded rental contracts.
Vision Property Management, the Columbia, S.C. company targeted by the NYT investigation is an example, one of many throughout the nation.
By operating within legal loop holes and gray areas of the law, they are able to take advantage of what are described as unsuspecting tenants through their seller financed 'Rent to Own' deals.
These cases often end on a bad note, the NYTimes argues.  Families hoping for a chance at ownership may opt to live in non-inspected, 'as-is' houses in need of major repairs.
Since homes are eventually required to abide by the building code, the violations become the responsibility of the tenants, who are threatened with eviction notices if they fail to comply.
The NYTimes report stands in stark contrast with the manufactured housing industry's affordable new home option, which in many markets, offers a viable alternative to the same demographic group that thinks they want rent to own, when in fact what the desire is ownership; their name on a mortgage, title or owning a home that is free and clear of debt.
The reason some non-profit organizations such as CFED initially find a lot of appeal with manufactured housing, is precisely because low-income households are able to obtain good homes at reasonable prices.
While rent-to-own in housing – and lending to lower credit scores – has been made more challenging by the Consumer Financial Protection Bureau's implementation of the Dodd-Frank Act, one of the unintended consequences is the loss of potentially viable options to many housing seekers who desire ownership, not rent receipts.
Examples of this was reported in depth last year in Renters Nation – The Dark Side of Dodd-Frank and its Impact on Affordable Housing.  ##
(Image Credit: realestate.syracuse)

Article submitted by Fank Griffin to Daily Business News – MHProNews.