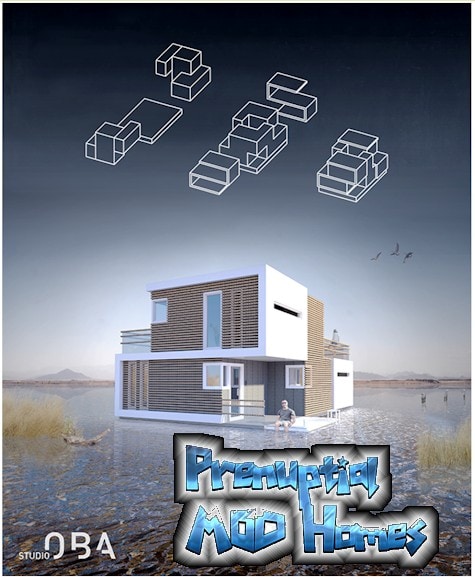 Dutch entrepreneur Omar Kbiri has partnered with Amsterdam-based, architecture firm, Studio OBA. The duo designed a modular home that transforms according to the dynamics of the relationships within it.
The "ready-to-split" floating houses were designed with their disassembly as a starting point.
The unique concept was reported on by Mother Nature Network (MNN) and Studio OBA's website filled in more details.
Aptly named, "Prenuptial Housing" the project is attempting to target a specific niche where modern families are often separated – either by choice or by force.
Vincent Ringoir of Studio OBA explained the concept this way, "Due to the way we designed it, the house responds to the flow of the relationship: when all is well, the house remains a unity, but when couples separate, the house — literally — drifts apart as well. And how nice would it be if separate units would one day reconnect again when a new relationship blossoms?"
The prefabricated carbon fiber and semi-transparent wooden homes are joined together via a mechanism that connects the two sections. More important to the concept is their ease of separation.
Once the decision has been made to detach – the house initiates a 'break-up.'  With the push of a button, the individual components are set loose from their foundation and are able to float apart.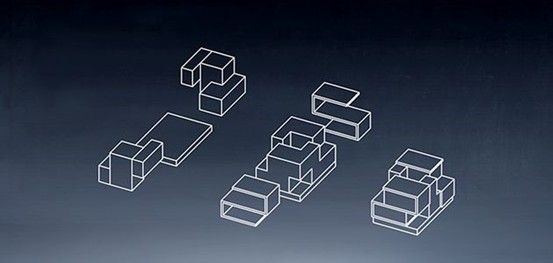 Kbiri, the brainchild behind the project, recounts how the idea came about this way, "A lot of the people around us came up with the horror stories of break-ups and divorces. What happens with mortgages, taxes and needing to find something new quick … moving back in with your parents, even. So I thought, 'Why isn't there a house that is built for that?'"
An optimistic future allows the individual components of differing houses to be easily joined.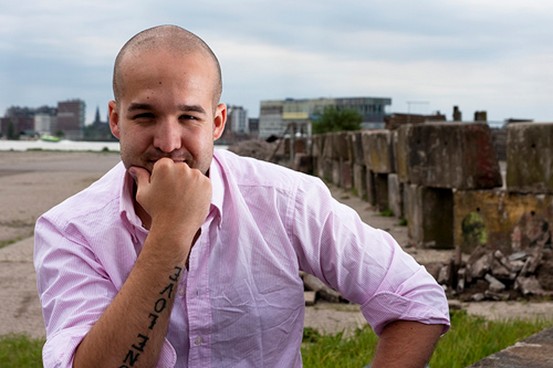 In a related floating design story, MHProNews reported on another floating modular homes project, designed by Nigerian and New Amsterdam-based firm NLE. ##
(Image Credits: MNN, Studio OBA, Omar Kibiri: FlickRiver)

Article submitted by Frank Griffin for Daily Business News – MHProNews.