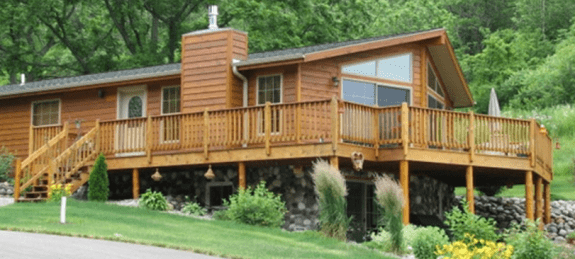 Writing in barrons, Teresa Rivas says shares of manufactured and modular home builder Skyline Corp. have risen because of a case of mistaken identity: Sky TV is billionaire publisher Rupert Murdoch's entertainment company, which announced in early March it was launching a new TV channel in the British Isles. Skyline Corp, the home builder is listed as "SKY" on the New York Stock Exchange, caused investors to buy shares of the MH and modular home builder instead of Murdoch's similarly named media operation.
Rivas refers to Sonya Colberg, who writes for Street Sweeper. She paints a dismal picture of the MH industry, erroneously saying it and Skyline are both declining. In fact, sales of MH have been increasing monthly for the last six years, based on the Department of Housing and Urban Development's (HUD) numbers, as MHProNews has noted numerous times every year.
Mobile Homes have not been produced since early 1976, and their modern day evolutionary counterparts are now legally called manufactured homes and are built to strict federal codes lacking in the trailer house/mobile home era.
April 30, 2015 Skyline Corp. stock was at $3.58; it closed yesterday at $8.95. Last year Skyline was the focal point of a bidding war between two suitors. Losing businesses are not often sought and bought. According to CNNMoney, Skyline's earnings growth last year was +14.01 percent.

Rupert Murdoch owns Dow Jones, which publishes Barron's. ##
(Photo credit: Skyline Corp.)

Article submitted by Matthew J. Silver to Daily Business News-MHProNews.