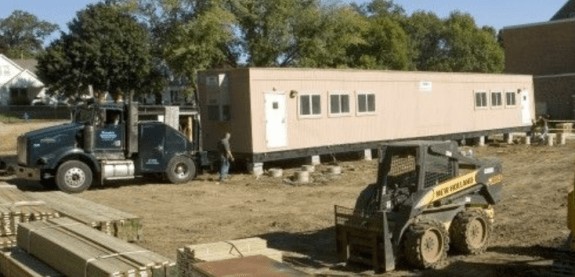 The timesfreepress informs MHProNews the Blythe Early Head Start Program in Cleveland, Tennessee has been using a modular building in Blythe Park since 2010, but it has become a source of contention for the city council and the neighborhood association. The building takes up 9,000 square feet of the 59,000 square foot park, the equivalent of about 15 percent of the park's property.
The neighborhood association wants the building removed so the neighborhood can more fully use the space. The Family Resource Agency (FRA) wants the building to remain at least in the neighborhood, saying it provides foundational educational services for 16 children each year and each successive year, adds nearly $250,000 to the economy as well as four staff jobs.
Opponents say the 2010 lease allows the FRA to site the modular building for two years in the park, and it has had three years to find another location. "We have not been able to identify another location that makes sense," said James Anderson, the agency's CEO. "A random lot is not going to meet the needs of the children and allow us to serve people as economically and efficiently as possible."
"It's a great program, it's a great neighborhood," said Mayor Tom Rowland. "Somewhere in the middle, there's a balance."
"It's a park — that's all it boils down to," said Kim Lorello, with the neighborhood association. "The neighbors and the neighborhood want their park back." ##
(Photo credit: courierpress/Rick Chase-two room modular classroom)

Article submitted by Matthew J. Silver to Daily Business News-MHProNews.