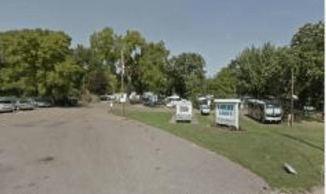 Updating a story MHProNews last posted July 5, 2016 regarding attempts by residents of the Lowry Grove manufactured home community (MHC) in north Minneapolis to forestall the sale of their community because the owner did not offer them first right of refusal before selling it to a developer, the Minnesota attorney general filed a friend-of-the-court brief arguing that the owner violated the law.
"Manufactured housing offers many people the only realistic opportunity to become a homeowner," the brief said. It added that the June sale to the developer "shows subterfuge and a design to circumvent residents' rights."
Lowry Grove was sold to a developer in June who intended to close the community and develop the 15 acres, uprooting the 95 families who lived there. Aeon, a nonprofit that focuses on affordable housing, agreed to match the $6 million selling price on a Friday, but by Monday the community's owner had finalized the deal with the developer. The residents filed suit, arguing their right to buy the community had been denied, as mprnews  reports.
While the new owner had offered financial assistance beyond what the law requires, Attorney General Lori Swanson nevertheless said the new owner should be prevented from closing the community. "Any other conclusion would allow developers to circumvent residents' rights and continue the eradication of manufacturing housing in Minnesota," said the amicus curiae brief.
Swanson's decision was also influenced by the consequences of decimating the supply of affordable housing in the area. "We know that in the Twin Cities we have a real lack of adequate supply of affordable housing, and mobile home parks can be a good form of affordable housing," she said.
Further, Swanson said to her knowledge this law of first right of refusal has never been tested before in the state.
Traci Thomas, vice president of The Village, the company that purchased the community, said she has already worked with four homeowners to leave Lowry Grove, and that plans for another eight to move are pending.
The case is set to go before a judge at the end of August. ##
(Photo credit: MHVillage–Lowry Grove manufactured home community)

Article submitted by Matthew J Silver to Daily Business News-MHProNews.