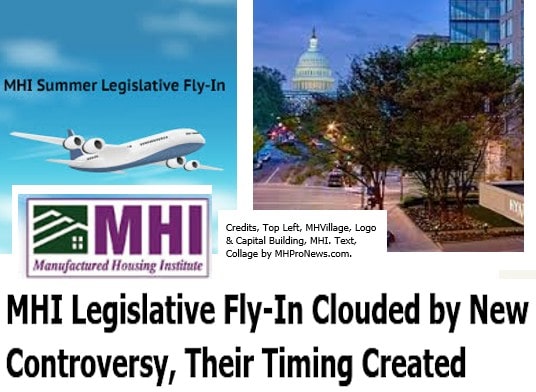 The Manufactured Housing Institute (MHI) has created its own controversy, on the eve of their much ballyhooed "Legislative Fly-In" to Washington, D.C.  Two of the industry trade association's senior staffers were allegedly terminated, days prior to their event, as was first reported by the Daily Business News, at this link here.
The Arlington, VA based trade group has removed the names of Vice Presidents Lois Starkey, and Tom Heinemann from their staff roster, but would not answer questions as to the cause of the two departures.
While the Executive Committee presumably knows, queries to several MHI board members and state association executives revealed that many were in the dark about the staff changes.  "I don't know. If so, I didn't hear. If I hear something I will let you know," read one email to MHProNews.
"I have not heard. As long as she's been there I can't see her quitting without sending some communication out. Obviously she was rushed out regardless," said another.
Sources suggested to MHProNews.com that Lesli Gooch – Senior VP, a Ph.D. and failed Republican candidate for Congress – demanded and got the two former MHI VPs' terminations.
There was also friction reported between MHI President Richard A. Jennison and Starkey.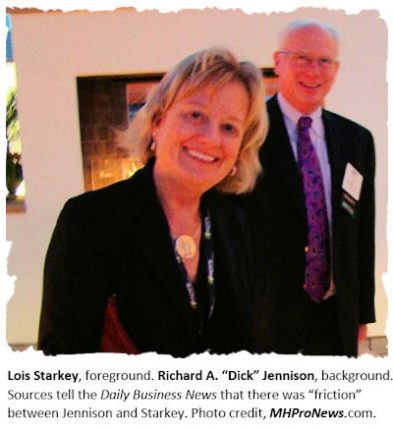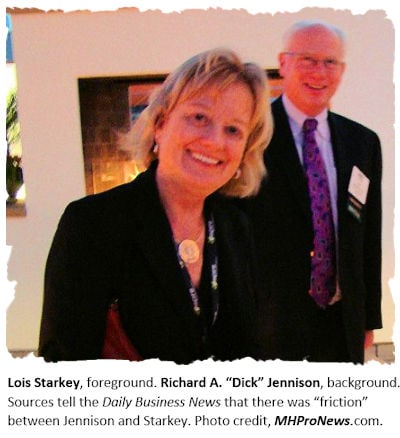 Starkey was involved in the more technical side of the federally regulated HUD code for manufactured housing. Sources say that while work-arounds are possible, not having that kind of experience on staff is troubling.
Starkey also is said to have had perhaps the most total tenure with MHI, outside of their educational affiliate.
Terminations – Signaling an MHI Pivot Regarding HUD? 
Sources are also saying that under growing pressure from grassroots elements of the industry, that MHI might be relenting on asking the Trump Administration for a new administrator over the HUD's Manufactured Housing Program.
Commenting on Starkey, one source told MHProNews that "She [Lois] and Pamela Danner appeared to be tight. Pamela always went straight to her at any event and would generally see them leaving to go have dinner together."
Several industry voices have been calling for a change at the leadership of the HUD Code manufactured home program.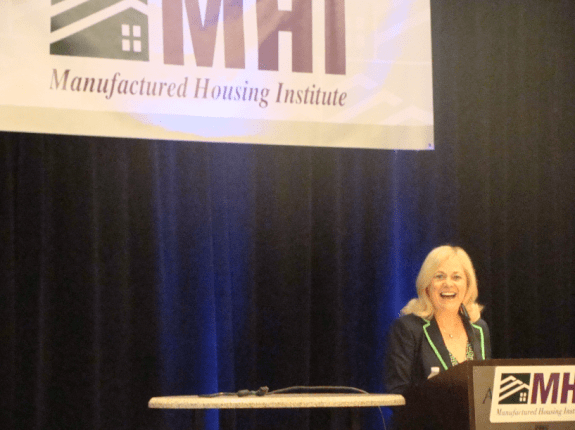 Mark Weiss, president and CEO of the Manufactured Housing Association for Regulatory Reform (MHARR), MHProNews editorially, and even voices from within MHI have called for a new program administrator to replace Pam Danner, J.D. as part of a necessary changes the industry is seeking at HUD.
MHARR has accused HUD of being out of compliance with federal law on several issues. MHARR's leadership has also said that MHI goes along to get along with HUD, which hurts independent producers, perhaps to the indirect benefit of larger ones.  That Washington, D.C. based trade rival to MHI says that while they are representing producers, the harm being done applies to communities, retailers, suppliers and all those who want to see the industry grow more rapidly.
One rumor is that Starkey – who has some history with Danner – and Heinemann, who was formerly with HUD – were in part being swept away to make room for a shift on MHI policy regarding keeping or replacing Danner.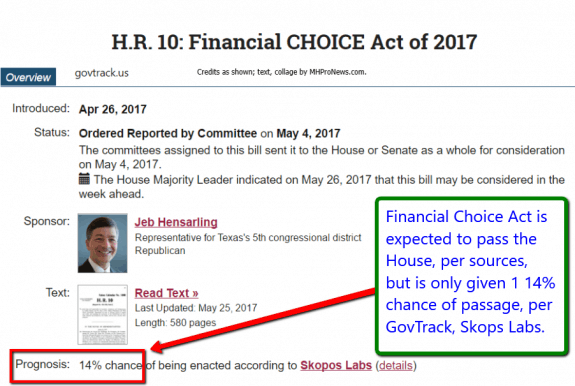 The Fly In Agenda's Featured Focus Itself is Doubtful
MHProNews has previously reported that third party research reveals that MHI's plan for reforming Dodd-Frank is unlikely to pass. See the most recent report on that, linked here and here.
For the report on the termination, related controversies at MHI, click the link here.
For commentary on this incident, framed in the context of the need to reform the Manufactured Housing Institute (MHI), click here.
For MHARR's position on their call to replace Danner, click this link here. ## (News, Analysis.)
(Image credits are as shown above, and when provided by third parties, are shared under fair use guidelines.)

Submitted by Soheyla Kovach to the Daily Business News for MHProNews.com.