"Effectiveness is the achievement of the desired objective." – SoftwareMetrics report comparing private charities to the federal government. 
Across the left-right media divide, there are clear indicators of the scope of some problems that impacts every taxpayer, business, and citizen.
For example. Arguably the largest competitor to manufactured housing are federal, state, and local housing programs. These are designed to essentially make – mostly conventional housing – 'cost less,' by paying the difference through tax subsidies.  
But as even junior high school students used to learn decades ago, TANSTAAFL. "There Ain't No Such Thing As A Free Lunch."  Someone always pays. It's a fantasy to say that the 'rich' will pay, because capital flees when regulations and/or taxation gets too high. That's being proved true in reverse in America, when as tax rates and regulations dropped, capital is reportedly returning to the U.S. at the rate of $100 billion dollars a month. 
So the issue of entitlement programs ought to periodically be examined, though several different lens. Among those lenses ought to be the question, how effective are the programs?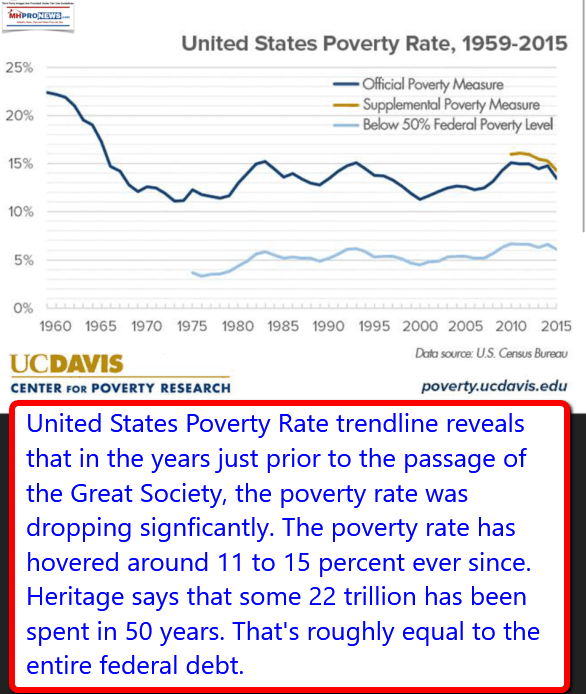 Waste, Fraud, Abuse  
"Fraud, waste, and abuse in government spending drain billions of taxpayer dollars…For 2015, the White House estimated a loss of $137 billion through improper payments," per Deloitte. But a prior Washington Post indicated that the Obama Administration estimate was far too low.  
"The federal government lost $261 billion, or 7 percent of total spending, to fraud and waste in 2012," reported the Washington Post March 10, 2013. 
"Medicaid fraud costs the federal government a staggering $140 billion annually," said the National Review, in Sept. 2016. Note that was Medicaid alone, not other parts of federal spending.  
"Since fiscal year 2003—when certain agencies were required by statute to begin reporting improper payments—cumulative improper payment estimates have totaled over $1 trillion," according to the Government Accountability Office (GAO).
But that doesn't include the Department of Defense, said the GAO. 
CAGW's Prime Cuts 
Citizens Against Government Waste's (CAGW) has "…been publishing Prime Cuts since 1993.  The 2017 version contains 607 recommendations that would save taxpayers $336.2 billion in the first year and $2.3 trillion over five years.  The Congressional Budget Office (CBO) estimates that the fiscal year (FY) 2017 budget deficit will be $693 billion.  If all the Prime Cuts recommendations were adopted, a balanced budget could be achieved within three years.  Since CAGW's inception in 1984, the implementation of its recommendations has helped save taxpayers $1.8 trillion." 
Citizens Against Government Waste's (CAGW) Sept 2017 report is linked here.
Federal Effectiveness vs Private Charity?
The top line of this could be as follows. Only 30 percent of federal spending goes to the actual recipient, per SoftwareMetrics, which in turn cited Cato and Charity Navigator.  If so, then 70 percent is going to administration, overhead, or the waste, fraud, and abuse cited above.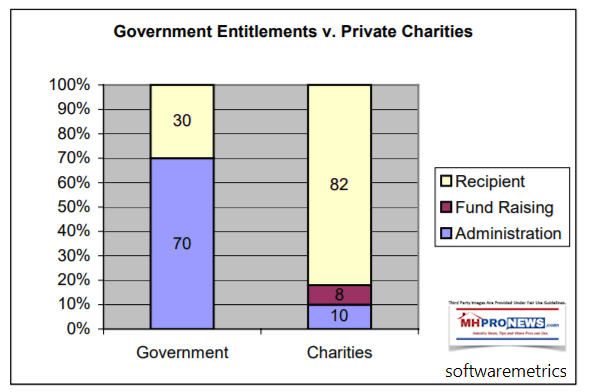 Their 3 page report and commentary by SoftwareMetrics that includes the above is linked here.
Putting Costs in Perspective  
Using the Heritage Foundation's 2014 estimate that $22 Trillion has been spent on Great Society programs, and dividing that by 50 years, yields some $440,000,000,000 average annual cost.  
The following isn't a proposal, rather, it's a data point designed to make industry professionals and other readers step back and think about just how much money that represents. First, it could have essentially eliminated the federal debt.
Next, presuming
a typical homesite cost of $45,000 (that could be high or low, depending on location and market),

and an average manufactured home of $75,000

or $120,000 per home/site combined.  That $440 billion annually would be equal to 3,666,667 manufactured homes plus homesites combination.

 
Rephrased, the federal spending is so great, that in less than three years the affordable housing crisis could be ended.  
Or here is another way to look at this huge cost. The spending is so great, that it could produce and more than pay for the number of total number of pre-HUD Code mobile homes, and post code manufactured homes currently in existence.
Ineffective, Rigged, and Corrupt System  
Washington, D.C. has become entrenched with this kind of inefficient, ineffective, and arguably corrupted system.  It took decades to build the existing system to this level. It won't be undone overnight.  That means a patient, prudent approach is needed. 
The first step is understanding the issues. Articles like this are a part of that first step. 
The next logical step is to share that understanding with others. That can be as easy as emailing a link of this article to your circle, and ask people to give you their feedback.
Third, would be making prudent decisions on who to vote for and against. 
It should be self-evident that there are no perfect candidates. The choice always comes down to what appears to be the 'lesser evil,' or 'the greater good.' Excellence can and should be sought, but perfection among people isn't achieved on earth. Thus, the need for a pragmatic 'wheat and chaff' approach.
As pragmatic political independents, we could editorially provide examples of who not to vote for; a great example is anyone promoting socialism. When "free" college, healthcare of any other 'giveaway programs' are touted by a politician, that's a good indication that said politico is attempting to scam gullible voters. 
Those who want to 'double down' on failed programs would be another candidate for a no vote against them.
Finally, one must grasp just how amazing our economy could be if the federal bureaucracy were trimmed down to its historic core functions.  The states, localities – and best of all – private charities should be doing such functions. The 'general welfare' clause was never intended to do these functions, as is evidenced by the fact that such programs essentially didn't exist until the 20th century.  
The goal of a dramatically smaller federal government would leave more money for everything else.  As the UC Davis Poverty Chart demonstrates, the free market was reducing poverty rates.   
Combining that with the boost provided by opening up affordable housing, including manufactured homes, in local markets through enhanced preemption and level-playing field financing would per the research in the related report below boost the national gross domestic product (GDP) by $2 trillion dollars annually.  That's this morning's "News through the lens of manufactured homes, and factory-built housing" © where "We Provide, You Decide." © ## ## (News, analysis and commentary.)
(Third party images, content are provided under fair use guidelines.)
1) To sign up in seconds for our MH Industry leading emailed news updates, click here.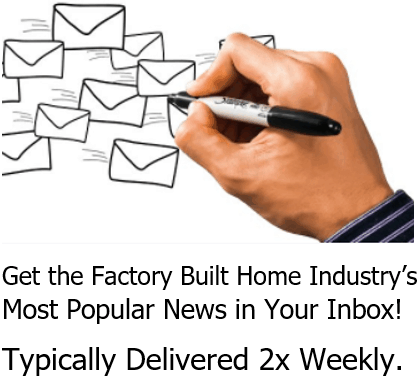 2) To provide a News Tips and/or Commentary, click the link to the left. Please note if comments are on-or-off the record, thank you.
3) Marketing, Web, Video, Consulting, Recruiting and Training Resources
Submitted by Soheyla Kovach to the Daily Business News for MHProNews.com. Soheyla is a managing member of LifeStyle Factory Homes, LLC, the parent company to MHProNews, and MHLivingNews.com.
Related Reports:
FEAR, Solution, Affordable Housing Crisis, Manufactured Home, Dilemma, Tom Egelhoff, Scholastica Cororaton, NAR, HUD Secretary Ben Carson, L. A. 'Tony' Kovach,
"Thou Shall Not Steal," $2 Trillion Annually Lost to Lack of Affordable Homes, Making the Manufactured Home Case
Some say it is an attempt to emotionally manipulate you and your neighbor's common sense, or the evidence from your own eyes. Let's examine that by stepping
Reinventing HUD's role, quality affordable housing, reducing poverty, dependence, Chairman Hensarling's call for public comments, Submitted Congress Nov 1, 2015