Before diving into our headline topic, for our non-manufactured housing professional audience, please note some fascinating news briefs on the Daily Business News (one of several examples, linked here, another shown below). The factory built/prefab/modular side of our coverage continues to be an important resource that includes, but has never been limited to, manufactured housing (MH) alone.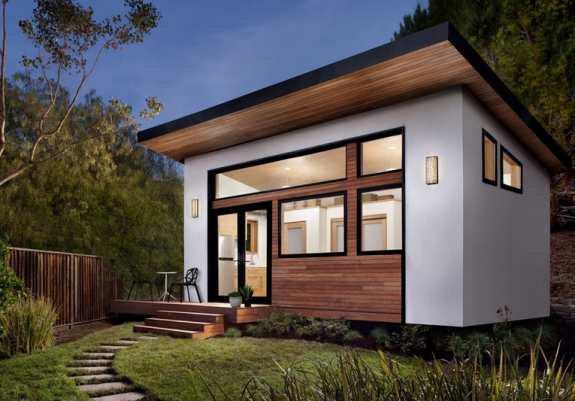 That said, MH, zoning and regulations are the focus issue for today.
A well-known, highly successful pro has called the HUD Code a "discrimination code." We hope to encourage that person to give us an Op-Ed on that insightful, thought-provoking comment.
Indeed, manufactured housing is lamentably discriminated against far too often. This isn't new, and that's a problem. Numbers of pros in MH today simply accept that, but there are those who are working to change that problem. We believe that effecting positive change via education and intelligent resistance to such discriminatory zoning treatment makes far more sense.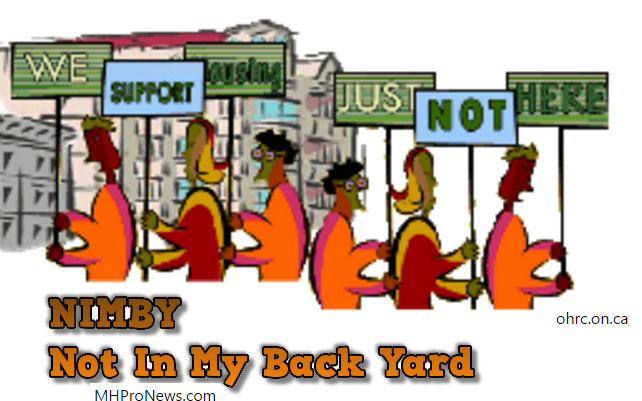 I'm not sure why some legal genius hasn't already brought a 14th Amendment case against a local jurisdiction that's discriminating against the placement of new HUD Code manufactured homes.
Beyond the enhanced preemption that was signed into federal law by the MHIA of 2000, there are states like California that have provided safeguards against discrimination for their citizens. When so many other groups have used the 14th Amendment successfully in court, why not MH?

As or more important, is the fact that there's a growing number of examples, studies and evidence that ill-conceived regulations – be it zoning, Dodd-Frank, or others, et al – harm not only an industry, but they harm consumers too.
We've covered the zoning topic before, and will continue to touch this base. Thoughtful comments, on or off the record, are welcome on this issue. We could work those quotable quotes into a follow up on the latest NIMBY story, linked above.  We may also push that follow up report out to the mainstream media, as we have on numerous timely and important articles and stories.
Stay tuned, stay informed, keep sharing your thoughts and our thanks for you news tips and document drops, and get your team and peers up to speed and engaged on this, please.
A brighter future awaits those we seek to serve, and to the MH Pros who work intelligently to make that great day happen when MH is accepted and celebrated as mainstream housing. ##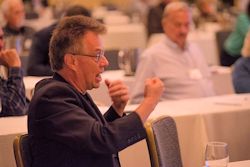 Connect on LinkedIn:
http://www.linkedin.com/in/latonykovach
+++
Whether you think you can or whether you think you can't, you're right. – Henry Ford