In a perfect world, many federal programs that now exist would end, and the manufactured housing industry would see a tremendous growth as a result.
That said, the maze of federal programs and bureaucracies that now exist – and tragically waste hundreds of billions of dollars a year – more realistically could be slowly wound down.
Until that happy day, when the playing field would be leveled because the federal finger isn't tilting the advantage this way or that way, manufactured housing ought to do what it can to get its fair share of those programs. 
Wind all of those programs down that can be undone, and let MH benefit along the way; that's not a contradiction – it's prudence.
That said, the Masthead  thinks the Section 8 program change signed into law by a coalition of industry and other industries support is – or can be – a temporary advance. We cover an MHI related update on that topic, linked here.  A prior report on that is found on MHLivingNews.com, click the image below.
To get a sense of the sheer scope of the potential, see this report linked here, found no place else in the MH Publishing world.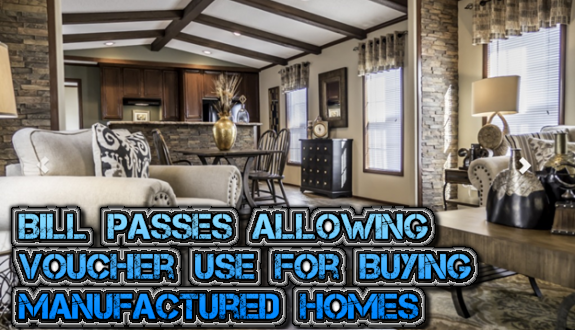 2 'Leaked Documents' and the DOE Regulatory issue
At some point, more in the MH industry will learn the general principle that more regulations are going to result in:
more pain,
more costs,
more lost options for consumers,
and more lost MH sales that would otherwise take place for industry pros,
absent said new regulation.  No is powerful.  The MH industry's default position, until strong evidence suggests otherwise, ought to be NO when it comes to more federal (or other) regulations.
We won't embarrass some in the industry today with so called 'victories' that were once cheered in the past that turned out to be disasters – efforts that some in the industry claims to have lobbied for – more regs that harmed MH instead of helped. So let's turn outside of our MH ranks for the next few moments to understand this DOE issue.
The National Association of Home Builders (NAHB) is a competitor, in some ways, with MH.
So the NAHB priced-out study (see it as part of the download on the report, linked here) ought to be seen as a pure gift to MH, because NAHB tells industry members what the impact of even $1000 in new price hikes would be – tens of thousands of potential lost customers.
To rephrase, the NAHB priced-out report helps industry pros bypass the 'partisan' MHI vs. MHARR issue.
The NAHB's bottom line is that higher costs will keep X thousands of potential buyers from making a purchase. The higher the price, the fewer can qualify.  It's common sense, right?
So why has it taken so long to get to MHI to the point they are now taking another look at these DOE regs, which MHARR opposed from the outset?  Don't get me wrong, better late than never!  But where was the pro-active thinking on this issue?
The Masthead isn't taking sides on the following question,
is MHI rethinking this DOE issue (perhaps a bit late in the game),
or is this just a head-fake?
We don't claim to have that answer, not yet anyway.
What we know from various parties – including the one that leaked two documents to us – is in this report, linked here. We'll let industry pros read it and sort it all out for themselves.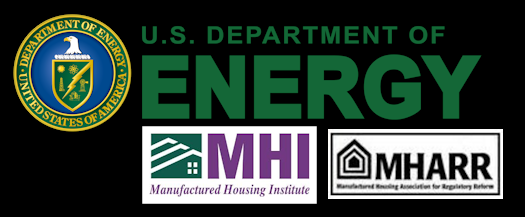 Leaked! Confidential! 
Confidentially sent information and comments has allowed MHProNews to provide objective insights that are found no-place else in the MH Industry.
Pros in other industries, professions and civil servants share "inside baseball" insights, leak documents and so forth, with media – especially when no one in an organization is listening. Prior to MHProNews, there was simply no place available to send such information – the mainstream media for the most part just doesn't care enough (yet, along with our sponsors, we're working on that issue too). We're it.
So that time-honored tradition of whispering to the media when no one else will listen has been picked up by MHProNews.
We love on the record comments and columns, but we also respect confidential sources. Each serves a unique and vital purpose.  Each is why thousands of pros, investors, researchers and public officials will logon today, thousands more tomorrow, and likely thousands will read this very column – and most certainly – Matthew Silver's report linked above.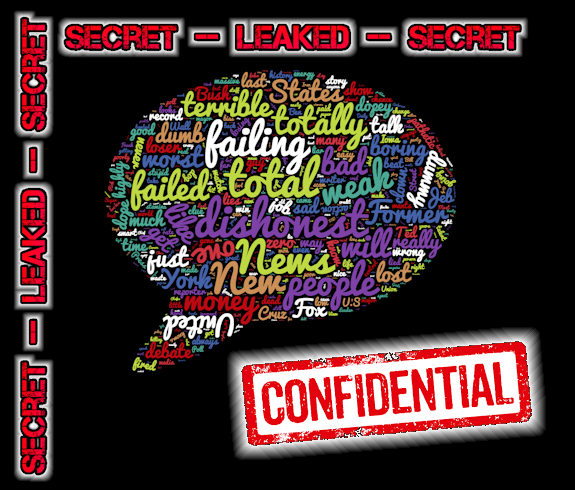 Be a NewsMaker! As – We Provide, You Decide
There is a push from outside MH and within to get MH businesses to embrace this new DOE energy rule.
For reasons stated above, we've editorially opposed it. But for accuracy and balance, we do have industry friends and sources within MH who embrace this rule, but they are not yet ready to go on the record with their thinking.
So in all sincerity, our tagline applies: "We Provide, You Decide."  ©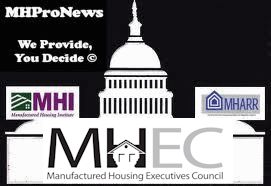 New tips are welcome at iReportMHNews@MHMSM.com. When you send documents and/or messages, please let us know if your comments are on or off the record.
Knowledge is potential power. If you or someone you know is kept from sharing some key insight, or if a harmful issue is being ignored, etc.; please feel free to share it as a news tip. We've had this document/leak and yet another news tip just recently, but there has been more over the years sent to us.
There are times that may be the only way that we as an industry will advance as rapidly as possible to achieve our true potential. Do what you can, and we will too.
Together, Everyone Achieves More (TEAM). ##
(Editor's note: let's pray for those tens of thousands of victims of flooding in Louisiana; we have been tracking that in reports on the Daily Business News, the most recent, linked here.)