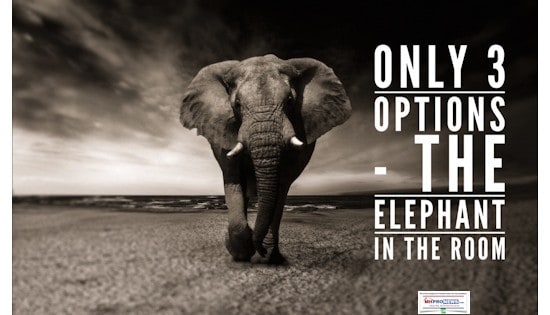 A) In manufactured housing production, the elephant in the room is Clayton Homes. They are owned by Berkshire Hathaway, which also owns the 2 largest industry lenders, 21st Mortgage and Vanderbilt Mortgage and Finance (VMF). Berkshire also owns a large stake in the industry's third largest single family manufactured home loan lender, Wells Fargo.
There are only three (3) options on the following topic. The Berkshire owned manufactured housing brands either:
1)     know very specifically what must happen to grow manufactured housing sales up to the industry's sustainable potential, which some estimate to be between half a million and a million HUD Code manufactured homes (MH) annually.
2)     The Berkshire brands in MH don't know what must occur to grow the industry to reach its potential.
3)     Some point on the spectrum between numbers 1 and 2 above.
That's about 150 words. The rest are details and commentary.
B) Arguably, any of the 3 positions above ought to be alarming to the vast majority of the industry's independents. Why?
The case has be made by voices inside and outside of MHVille, that the Warren Buffett led Berkshire brands in MHVille dominate the Manufactured Housing Institute (MHI).
While he's been silent in recent months, MH Communities pro Frank Rolfe was among the industry's professionals who blasted MHI and their "hypocrisy" and failed "leadership" in defense or promotion of the MHIndustry.
Marty Lavin, a MHI award-winner, said on-the-record that MHI only works for the interests of "the big boys." Lavin added that MHI only work for the interests of smaller companies if they happen to align with the interests of "the big boys."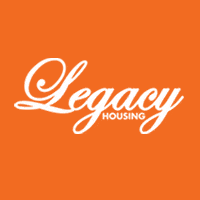 The Manufactured Housing Association for Regulatory Reform (MHARR) was cited by the Washington Post (WaPo) as having been the driving force for the removal of Pam Danner at HUD. MHI's EVP Lesli Gooch specifically told WaPo they took no part in removing Danner. Why not?
We could outline other examples, on the Duty to Serve (DTS), DOE and the energy rule, or how Pam Danner got her job in the first place. MHI has been on the wrong side of numerous issues, plus the execution on other important issues.
The bottom line is that MHI's track record are seen by several professionals as problematic, save for the consolidation of smaller companies into the hands of larger ones. That's about 275 words. The rest are details and commentary.
C) So in about 400 words above, a case has been outlined. Logic and evidence-based concerns, plus common-sense reveals why the Berkshire brands and MHI arguably should not be trusted by the vast majority of MHVille independents. The rest are details and commentary.  We'll invite them again to debate this publicly via video.  If we were wrong, why don't they take us up on that invite and prove us wrong?
D) State communities associations have broken away from MHI. They are in the process of formalizing the launch of an independent manufactured home national communities association.
Those MH Communities have split because they lost confidence in MHI representing their interests. The rest are details and commentary.
E) Smoking Gun 3 documented and outlined how 21st Mortgage questionably pulled-back on lending to MH Independents in 2009. Hundreds of retailers folded afterwards.
As a result, a number of HUD Code manufactured home producers either failed, or were absorbed by Clayton.  Some where absorbed by Cavco, which is led by a former Clayton division president. Skyline Champion recently combined. Now 80 percent of the industry's production is in the hands of those three vertically integrated firms.
The rest are details and commentary.
F) Manufactured housing is increasingly being recognized as the affordable housing solution that is hiding in plain sight. MHLivingNews touted that theme years ago. Others in media have been picking up on that very theme. Coincidence?
There is a need for 8.3 million affordable housing units in America today. It can only be provided cost-effectively by some form of factory building. HUD Code manufactured homes are the most affordable solution today.
G) Even though Clayton and MHI each have marketing and PR people, they have routinely allowed bad news stories that unjustly harm the industry's image to go unaddressed. They have done so for years. 21st Mortgage CEO Tim Williams, the prior MHI Chairman, admitted on-the-record that the case could be made that every unfair story about MH should get addressed. Frank Rolfe has said similarly.
The above is about 700 words total to say that MHI and Berkshire may not cause every bad news story in MHVille, but they fail to address the majority of them.
The upshot? Limited new home sales and more Consolidation. See what award-winning Alan Amy said about that in the video.
H) The MH Communities sector recognized their need for independent representation. Retailers and others in the post production sector arguably need representation do too. MHARR is clearly representing the interests of the industry's independent producers, as WaPo, the SBA, George Washington University and other third-party sources reflect.
I) Is there any reason why the Berkshire brands couldn't repeat what they did in 2009? Shouldn't every independent operator realize that they have a symbolic target on their head?
The rest are details and commentary.
J) Thanks to our supporters, we planned ahead years ago by creating the industry's first and premier pro-industry educational platform with MHLivingNews.com.
MHProNews was a key part of the rebirth of the Louisville Show, as everyone in show management at the time said on camera and/or in writing.
We've proven our ability to get into mainstream media, such as Washington D.C.'s The Hill. Or consider often-referenced by others in media, Value Penguin, which ranks among the top 2 percent of all websites in America. Value Penguin dwarfs anything in MHVille for traffic.
K) We and those that support our efforts know what must be done to remove the shackles that have hobbled manufactured housing for years. Information and understanding are the First Phase.
Armed with evidence and reason, we are at the cusp of starting Phase 2.
The details and next steps will follow in the days ahead. Stay tuned, and sign up for our industry leading emailed headline news updates. From the biggest names in MHVille, to the mom-and pops, and thousands in between, we continue to lead the industry in readership. The reasons include insights like those above.
How do you eat an elephant? One bite at a time. ## (News, analysis and commentary.)
(Third party images, and content are provided under fair use guidelines.)
Related Reports:
Whatever one thinks about their political leanings, the Washington Post is one of the most important and influential news publications in America. They decided to publish an article recently about the HUD Code manufactured housing program. More specifically, the Washington Post (WaPo or WP) wrote about the inner workings of HUD under the Trump Administration, with Secretary Ben Carson at the helm.
" This is why we operate with a "North Star Goal', a light that represents the highest aspirations of a business. Like a next-generation mission statement, a North Star Goal orients the identity and direction of a brand, guiding all decisions, strategies, and partnerships." – Bag the Habit.
To provide a News Tips and/or Commentary, click this link. Please note if comments are on-or-off the record, thank you.

By L.A. "Tony" Kovach – Masthead commentary, for MHProNews.com.
Tony is the multiple award-winning managing member of LifeStyle Factory Homes, LLC, the parent company to MHProNews, and MHLivingNews.com.
Office 863-213-4090 |Connect on LinkedIn:
http://www.linkedin.com/in/latonykovach
Sign Up Today!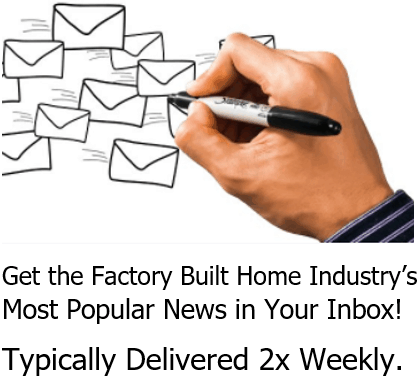 Click here to sign up in 5 seconds for the manufactured home industry's leading – and still growing – emailed headline news updates.