The front lines of the struggles for affordable housing are a routine backdrop to the news, tips and commentary found on MHProNews.  Our industry's professionals know the solution is hiding in plain sight.
What's next? How does that message advance more broadly into the public sphere?
No one can fix or accept what is overlooked, ignored or is misunderstood.
So as professionals, we must begin with candid reality checks.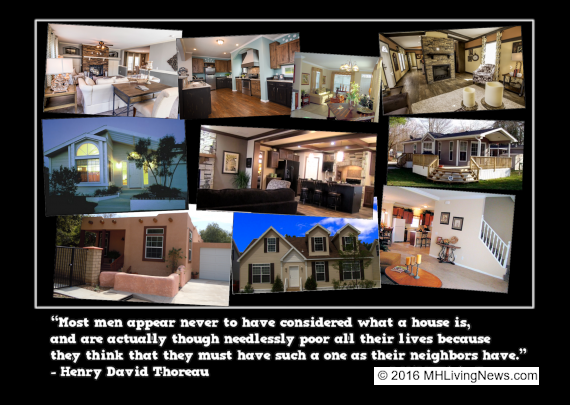 As we kick-off the start of our eighth year of industry-leading trade publishing — Volume 8, Issue 1 — our readers will discover below a cross-section of the issues that millions of people, plus
policy advocates,
public officials,
investors,
academics and
the media often focus on.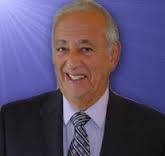 "Manufactured housing is a phenomenon!" RV/MH Hall of Fame inductee, Ron Thomas, Sr. has told MHProNews.
He is so right.
What we are privileged to bring you and others are the insights of seasoned veterans:
like Thomas and dozens of others — from rising stars to the
movers, shakers and legends in MH.
Those MHProNews interviews are among the featured articles, reports and posts that are linked below,
experts who have studied the industry, reported on MHLivingNews.com,
the most third-party manufactured home owner video interviews — also found on MHLivingNews.com,
facts and critical analysis on controversial issues,
living the promise of our tag line — "

Industry News, Tips and Views Pros Can Use

." ©
There are reasons why thousands of industry pros from coast-to-coast logged on today, and do so every day.
There are reasons why the experts and leaders share their candid comments more with MHProNews than any other industry source.
We are unabashedly pro-business, pro-consumer, pro-association and believe in mutual victories as the model for industry advancement. We are also the source that spotlights and holds the industry's pros accountable to the professional standards that most MH pros sincerely strive to live and aspire to daily.
We must learn how to be good story-tellers who define ourselves — or else others who are less informed will define us — often to the detriment of industry, the public and policy makers.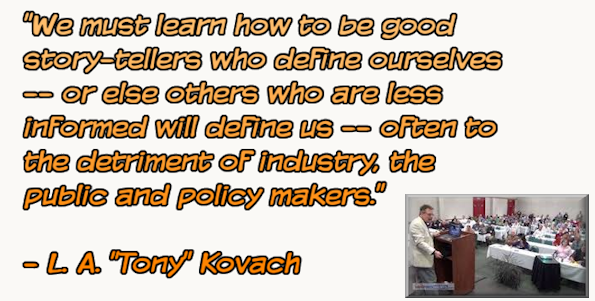 We are leading that charge. This is why we've been called "the voice of manufactured housing."
But that voice, as you will see in the articles and interviews linked below, are the voices of pros like you.
We thank our sponsors, writers, team members and readers who've made this the industry's one-of-a-kind trade media platform.
With your involvement, help and the inspiration of the One, we strive to drive the dialogue that will take manufactured housing to its best years ever.
With no further adieu, let's dive into the featured articles, interviews past and present, reports and posts that begin year eight. ##
FEATURED ARTICLES AND REPORTS – OCTOBER 2016 VOL. 8 NO. 1
"And It Hurts So Bad…" – Emotional Damages & Fair Housing Law
COMMUNITY MANAGEMENT & FAIR HOUSING (LEGAL)
by Nadeen Green, JD


September for me will always be "back to school" time, even if so many schools, colleges and universities begin classes as early as August 1st (which is the case in the county where I reside). Read more…
[su_divider top="no" size="2″]
Two sides of Protest, Controversy at Cal-Am's Heritage Village, Beaverton, Oregon
GENERAL MANUFACTURED HOUSING INDUSTRY TOPICS
by Joe Dyton,

The Oregonian andKATU News were among the area media covering the controversy surrounding Cal-Am Properties Heritage Village manufactured home community in Beaverton, OR.Read more…
[su_divider top="no" size="2″]
Another Cup of Coffee with … Paul Bradley
GENERAL MANUFACTURED HOUSING INDUSTRY TOPICS


1) Who, What and Where: (Your name, your role/job title and the organization or firm and where you are based.)
Paul Bradley, President, ROC USA, LLC, Concord, NH. Read more…
[su_divider top="no" size="2″]
Making Money On Sales, But Enough Not at Year End?
MARKETING
by Tifanee McCall


Congratulations! You sold yet another new home. Read more…
[su_divider top="no" size="2″]
$6.7 Billion in Opportunities Bubbling Up?
GENERAL MANUFACTURED HOUSING INDUSTRY TOPICS
by L. A. 'Tony' Kovach


Booms in West Texas, North Dakota and the Marcellus regions due to oil and gas drilling may have tamped down for a time, but one (or more) of those may be bubbling back up. Read more…
[su_divider top="no" size="2″]
Northpoint Commercial Finance and Manufactured Housing Industry Veteran Announces Retirement
GENERAL MANUFACTURED HOUSING INDUSTRY TOPICS
by NorthPoint Commercial Finance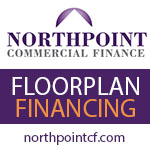 Jim Regan, Director of Business Development for Northpoint Commercial Finance, recently announced his retirement after 30 years in the floor plan financing industry. Read more…
[su_divider]
Inmates Learn Factory-Home Building Skills
GENERAL MANUFACTURED HOUSING INDUSTRY TOPICS
by Joe Dyton


Prairie Gold Homes is helping build affordable housing options while giving inmates a chance to develop job skills all at the same time, reports Bruce Baker of theMcCook Gazette. Read more…
[su_divider top="no" size="2″]
Florida 5 Star Coastal MHC | 368 Sites | Clearwater, Florida
GENERAL MANUFACTURED HOUSING INDUSTRY TOPICS

Christopher Nortley
Investment Summary Read more…
[su_divider]
Millennials Need Affordable Housing, but "Trailer Park Boys" stigma slows Manufactured Home Acceptance
GENERAL MANUFACTURED HOUSING INDUSTRY TOPICS
by RC Williams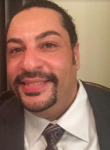 Home prices in the Vancouver, British Columbia (B.C.) metro are expensive Read more…
[su_divider top="no"]
FEMA's Manufactured Home Installations slow for Louisiana flood victims
GENERAL MANUFACTURED HOUSING INDUSTRY TOPICS
by Joe Dyton


A month after the historic flooding in Louisiana, many residents are still having trouble finding housing, reports WAFB'sScottie Hunter. Read more…
[su_divider top="no" size="2″]
The Truth About Mobile and Manufactured Homes, Tornadoes and Windstorms
GENERAL MANUFACTURED HOUSING INDUSTRY TOPICS
by Soheyla Kovach


With live audiences, in front of dozens of manufactured home industry professionals, Tony likes to ask a question that goes like this. Read more…
[su_divider top="no" size="2″]
Battle Over Community Owner's Rights vs. Resident's Rights highlighted in St. Anthony case
GENERAL MANUFACTURED HOUSING INDUSTRY TOPICS
by RC Williams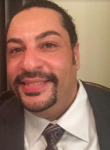 Residents of the Lowry Grove community in the Minneapolis, MN suburb of St. Anthony lost their bid to block the sale of the property, according to a ruling by a Hennepin County Judge. Read more…
[su_divider top="no"]
NorthStar Realty Finance's target price and investor moves
GENERAL MANUFACTURED HOUSING INDUSTRY TOPICS
by Joe Dyton


Commercial real estate company NorthStar Realty Finance Corp (NYSE: NRF) recently received an average rating of "Hold" from a handful of analysts that are covering the firm, reportsBaseball News Source's James Conley. Read more…
[su_divider top="no" size="2″]
Conceding Nothing!
PERSONAL REFLECTIONS, MOTIVATION and INSPIRATION
by Tyler Craddock


One of the great American minds of the 19th century shared the following thought. Read more…
[su_divider top="no" size="2″]
Pending Denver Meadows Sale/Closure roils media, creating ripples and reactions from residents and owner
GENERAL MANUFACTURED HOUSING INDUSTRY TOPICS
by Joe Dyton


An already tumultuous relationship between Denver Meadows Mobile Home and RV Park owner Shawn Lustigman and the community's residents has only gotten worse in recent weeks.Read more…
[su_divider top="no" size="2″]
Glorifying the Misfits!
PERSONAL REFLECTIONS, MOTIVATION and INSPIRATION
by Steven Lefler
Tony,


"Here's to the Crazy Ones, The Misfits, The Rebels, The Troublemakers, The Round Pegs in the Square Holes; The ones who see things differently. Read more…
[su_divider top="no" size="2″]
Northern NIMBY? Controversy, but New Manufactured Home Development Gets OK'd
GENERAL MANUFACTURED HOUSING INDUSTRY TOPICS
by RC Williams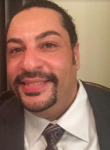 The opposition has been steady, and at times, with intense emotions on the side of those who wanted to 'just say no' to the redevelopment of a city park into a new, affordable, manufactured home development. Read more…
[su_divider top="no" size="2″]
Ronald Reagan Video – on Why Freedom Isn't Free
PERSONAL REFLECTIONS, MOTIVATION and INSPIRATION
by Doug Gorman


This classic and timeless video serves as a reminder of why freedom isn't free. Read more…
[su_divider top="no" size="2″]
Community Owners, Residents Clash over Measure V
GENERAL MANUFACTURED HOUSING INDUSTRY TOPICS
by Joe Dyton


A full-blown battle over rent control is on in Humboldt County, CA, reports theLost Coast Outpost's Ryan Burns. Read more…
[su_divider top="no" size="2″]
"Crime, Trouble and Trailer Parks?" Studies Suggest Perceptions Drive Public Policy for Manufactured Home Communities
GENERAL MANUFACTURED HOUSING INDUSTRY TOPICS
by L. A. "Tony" Kovach


"I found no evidence that these communities are bastions of crime and disorder." Read more…
[su_divider top="no" size="2″]
Wells Fargo and the CFPB – Who are Feds Working for – Consumers? Business? Itself?
GENERAL MANUFACTURED HOUSING INDUSTRY TOPICS
by RC Williams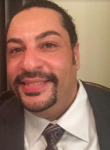 "I accept fully responsibility for all unethical sales practices," Wells Fargo Chairman and CEO John Stumpf said in a prepared statement on Capitol Hill yesterday, testifying before the Senate Banking Committee. Read more…
[su_divider top="no" size="2″]
Keeping Up with Manufactured Housing Industry News, Reports and Views – The Easy Way
GENERAL MANUFACTURED HOUSING INDUSTRY TOPICS
by Soheyla Kovach


There is value in our listening to readers' feedback, and what follows is one of several examples of how listening to readers helps us improve the delivery of Industry News, Tips and Views Pros Can Use. Read more…
[su_divider top="no" size="2″]
New Rules for Tiny Houses crafted, Manufactured Housing Connections
GENERAL MANUFACTURED HOUSING INDUSTRY TOPICS
by RC WIlliams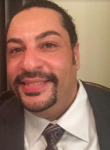 The saga of the legality of placement of tiny houses continues to play out throughout the United States. Coconino County, in north-central Arizona, is one such place. Read more…
[su_divider top="no" size="2″]
"Trailer Trash" (sic) Talk – Manufactured homeowners and professionals ask – What's in a name?
GENERAL MANUFACTURED HOUSING INDUSTRY TOPICS
by Joe Dyton


When retiree Lois Requist decided to downsize from her two-story condo to a manufactured home community in the San Francisco metro area, she was met with some resistance by friends and neighbors—some unfortunately threw the awful "T" word – "tr—lr trash" – at her. Read more…
[su_divider top="no" size="2″]
GENERAL MANUFACTURED HOUSING INDUSTRY TOPICS
by RC Williams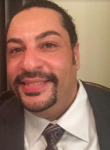 Houston County, MN commissioners chose to opt out of a recently enacted state law at their meeting on September 20th. Read more…
[su_divider top="no"]
Emerging Mainstream News Trend? Are Positive Manufactured Home Reports Increasing?
GENERAL MANUFACTURED HOUSING INDUSTRY TOPICS
by Joe Dyton


As the U.S. population rises, the steady growth of the mainstream housing market probably comes as a surprise to few.  Read more…
[su_divider top="no" size="2″]
Patrick Industries, Drew Industries Announce Executive Moves
GENERAL MANUFACTURED HOUSING INDUSTRY TOPICS
by RC Williams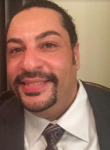 Patrick Industries (NASDAQ: PATK) and Drew Industries (NYSE: DW)  – both based in Elkhart, Indiana- made executive level moves today. Read more…
[su_divider top="no"]
Cimarron Park Estates | 97 Sites | Nolanville, Texas
GENERAL MANUFACTURED HOUSING INDUSTRY TOPICS
by Christopher Nortley


Investment Summary Read more…
[su_divider top="no"]
Billion-Dollar Micro-Modular War – Housing Homeless, but Unions Balk Over Importing Units From Abroad
GENERAL MANUFACTURED HOUSING INDUSTRY TOPICS
by RC Williams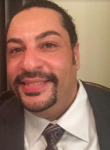 Thousands are homeless in the storied city by the bay, and cardboard boxes are a clearly undesirable option. Read more…
[su_divider top="no" size="2″]
U.S. Senator touts Lexington Homes, awarded $6.76 million contract from FEMA for manufactured homes
GENERAL MANUFACTURED HOUSING INDUSTRY TOPICS
by Joe Dyton


In the effort to provide shelter for the many displaced after the devastating August flooding in Louisiana, Mississippi-based Lexington Homes is about to step into the limelight, theClarion-Ledgerreports. Read more…
[su_divider top="no" size="2″]
Your Shortcut to Dozens of Manufactured Housing Professional Interviews
GENERAL MANUFACTURED HOUSING INDUSTRY TOPICS
by L. A. "Tony' Kovach


Over the years, we've done more interviews with more manufactured housing professionals than any other trade media operation in the history of the manufactured housing industry. Read more…
[su_divider top="no" size="2″]
Manufactured Home Community grabs positive media via New Clubhouse Construction
GENERAL MANUFACTURED HOUSING INDUSTRY TOPICS
by RC Williams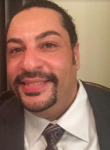 Work started this month on a new clubhouse and community center for Sterling Estates, a manufactured home community in Adrian Michigan, 72 miles southwest of Detroit. Read more…
[su_divider top="no"]
George Washington University, Small Business Administration Blast Proposed DOE Energy Rule for Manufactured Homes, as Hurting Consumers and Businesses,
GENERAL MANUFACTURED HOUSING INDUSTRY TOPICS
by L. A. 'Tony' Kovach


Two New Reports by Federal and Academic Analysts Echo MHARR Objections. Read more…
[su_divider top="no" size="2″]
Skyline Corporation Hits 52-Week High. Is Near-Term Analysis Positive?
GENERAL MANUFACTURED HOUSING INDUSTRY TOPICS
by RC Williams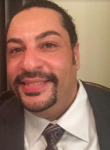 The stock of Skyline Corporation (NYSE: SKY) hit a 52-week high of $12.72 last week, according to a recent report from BarChart. Read more…
[su_divider top="no"]
Property Rights vs. Resident Rights – FoxNews Video, Manufactured Home Industry Voices sound off
GENERAL MANUFACTURED HOUSING INDUSTRY TOPICS
by L. A. 'Tony' Kovach


"No one should be forced to carry on a business that they want to close," said Pacific Legal Foundation Attorney Larry Salzman. Read more…
[su_divider top="no" size="2″]
CFO Josh Boone accepts award for Patrick Industries
GENERAL MANUFACTURED HOUSING INDUSTRY TOPICS
by RC WIlliams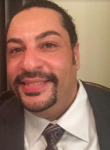 Elkhart, IN basedPatrick Industries (NASDAQ: PATK), a provider, supplier and producer for manufactured housing, RVs and other industries, received the 2016 Indiana Public Company of the Year award at a banquet at theINVSESTIndiana Equity Conference in Indianapolis. Read more…
[su_divider top="no" size="2″]
UMH Properties Upscale MHC Clubhouse, Centerpiece for Upcoming Sales Center Grand Opening
GENERAL MANUFACTURED HOUSING INDUSTRY TOPICS
by L. A. 'Tony' Kovach


UMH Properties Inc. (NYSE:UMH)announced the grand opening of the Woods Edge Sales Center, located near the back entrance of their manufactured home community in West Lafayette, Indiana.  Read more…
[su_divider top="no" size="2″]
Boulder City Planning Commission Approves Rezoning Of Mobile Home Park
GENERAL MANUFACTURED HOUSING INDUSTRY TOPICS
by RC Williams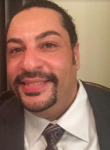 Plans to transform what theBoulder City Review called a "blighted mobile home park" (sic) into townhouses came before the city's planning commission. Read more…
[su_divider top="no"]
County Zoning Administrator Aaron Lacher Opting Out "Granny Pod" Law
…Like a Rock
PERSONAL REFLECTIONS, MOTIVATION and INSPIRATION
by Vic Frost


No, this isn't a Chevy truck commercial. It is a short, powerful quotable quote. Read more…
[su_divider top="no" size="2″]
MHI announces their new Executive Committee board members, Award Winners
GENERAL MANUFACTURED HOUSING INDUSTRY TOPICS
by RC Williams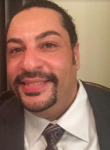 The Manufactured Housing Institute (MHI) informsMHProNews that they have elected a new board of directors at its annual luncheon on September 26th.Read more…
[su_divider top="no"]
Montesquieu – About The Law…
PERSONAL REFLECTIONS, MOTIVATION and INSPIRATION
by Tyler Craddock


"Useless laws weaken the necessary laws." – Montesquieu Read more…
[su_divider top="no" size="2″]
What Does the Future Hold for Hybrid Prefab Homes?
GENERAL MANUFACTURED HOUSING INDUSTRY TOPICS
by RC WIlliams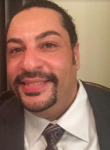 The broader factory-built home industry of the present and future are definitely not the mobile home industry of pre-June 15, 1976. Read more…
[su_divider top="no" size="2″]
The Paradox of Freedom
PERSONAL REFLECTIONS, MOTIVATION and INSPIRATION
by L. A. 'Tony' Kovach


A paradox is a seemingly contradictory statement that may reveal a truth. A paradox of freedom is that it is rarely, if ever, free. Read more…
[su_divider top="no" size="2″]
Another International Company Buying into U.S. Manufactured Home Communities
GENERAL MANUFACTURED HOUSING INDUSTRY TOPICS
by RC Williams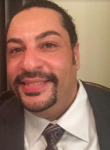 Following the lead reported in theDaily Business News of several large investors – including a huge international move in the MHC sector – Shinko Asset Management Co. Ltd. increased its position in Sun Communities Inc. (NYSE:SUI) by 14,305.3% during the second quarter, according to Shinko's most recent 13F filing with the SEC. Read more…
[su_divider top="no" size="2″]
Seeing A Week or Years Ahead
PERSONAL REFLECTIONS, MOTIVATION and INSPIRATION
by Steven Lefler


"The fellow that can only see a week ahead is always the popular fellow, for he is looking with the crowd. Read more…
[su_divider top="no" size="2″]