In a social media savvy world, pretty – and crude – words, pictures and videos have become common fare.
Millions are numbed or jaded by efforts to manipulate them. Millions sort past marketing messages by seeking references from third parties, which are often more trusted.
So one of the qualities sought by thinking consumers, readers and viewers is authenticity. What's believable. What is real and true.

On this Columbus Day, we commemorate his 'discovery' of America, which Lief Erickson and the native Americans clearly found before Christopher did.
I've stood in Lief Erickson Park in Duluth, MN, and looked at the small boat that brave souls mounted to cross an imposing and often stormy ocean.  They had to be courageous, and fortunate.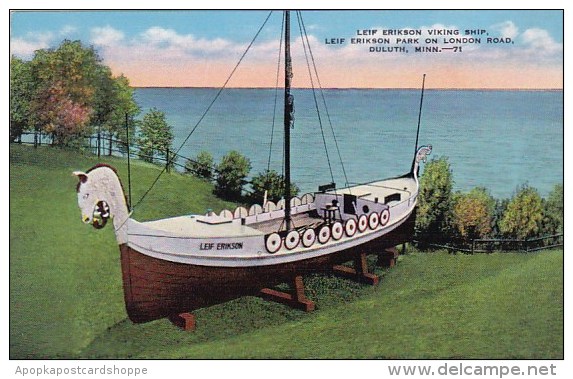 Cool Heads, Brave Hearts
To be credible, our stories have to be as grounded in the truth-well-told as our homes have to be properly anchored to withstand the windstorms millions fear.
This battle for the minds and hearts of millions is not a forty yard dash. It's a marathon.
America's affordable housing crisis awaits our – your – personal, professional, location's, business' and hopefully collective efforts.
Thanks to the support and work of others, we advance this cause day-by-day.
Proper Planning Prevents Poor Performance
To change minds and win hearts, there is a need
to enter into a profound kind of professional devotion to this chosen career in factory-crafted home building.
We must first be personally well-informed, in order to better inform others.
When one has chosen the easy path, and leaves the work of formation solely to others, what is obtained?  Those will get the low hanging fruit or the fruit already on the ground.
While the easily picked, low hanging fruit ought to be gathered, that should parallel efforts to get richer fruits too.
To get the best fruits – the richest results – requires each of us to mount a ladder, and reach higher. This is true personally and professionally.
That front line struggle is what Obstacles and Opportunities in Affordable Housing is about.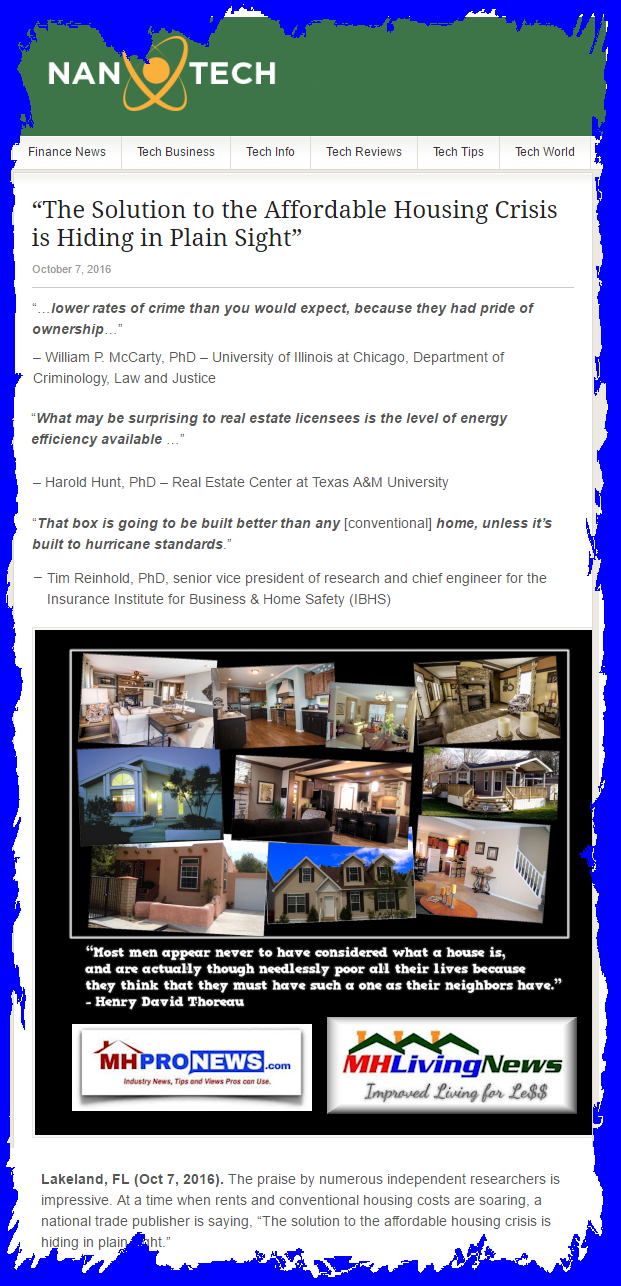 Here is a partial list of the media and special interest sites that have picked up the story.
AdventuresInDevelopment
Alamogordo Daily News
American Public Media
AmericanBankingNews
Arizona Republic
Ashland Times Gazette
Ask.com Markets
BioSpace
Birdherd
Blapper
Blogroll Center
Boston Globe
CBS 47
CollegeEducationCost
DamselsInSuccess
Deseret News
Digital Media Wire
DiscoverDebtFreedom
eMoney Daily
eZanga
FamilyFunIdeaCenter
Familyroutes.com
FinancialAdviceZone
Fox 16
Fox 23
GlenwoodHouse
HomeAndParenting
Hope4HomeBuyers
HousingWire
HPC Wire
Industrial Info
KaplanAttorneys
LegaLadder
LeowellsBlog
LivingJoy
Milwaukee-Wisconsin Journal Sentinel
Minyanville
Money Show
MyMotherLode
NanotechNews
NewsChannel 9/ WSYR
Newsline365
OnlineContinuingEducationCourses
PeertoPeerLending
PersonalFinanceBrief
Pittsburgh Post-Gazette
Reesespiecesofrealestate.com
Renewable Energy World
Salt Lake City Tribune
SanAnselmo
SavingsToolBox
Securities Technology Monitor
Sidez
SIFMA
SmartStocks
Stock Nod
The Buffalo News
The Cincinnati Enquirer
The Daily Herald
The Network Journal
The Press Enterprise
TheCareFreeTraveller
TransWorldNews
Travel Weekly
Wall Street Select
Weddingdresscity
Wiinnebago
Wire Service.Co
WIVT/WBGH NewsChannel 34
While its nice to be able to say that all of the websites and media publications listed above picked up the story, doing this once is not enough.  We've already done dozens of media releases, and that periodic drip, drip, drip of accurate news helps balance all those problematic stories that sadly reinforce the old stigmas.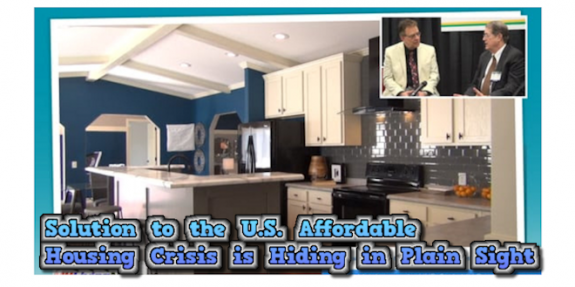 So this campaign isn't a sprint. It's a marathon.
To change perceptions, as professionals, one must hammer away steadily at the facts vs. the myths or outdate realities.
Columbus didn't sail for a day, turned around and then went home. Erickson bravely set out toward the unknown, and found Minnesota, whose franchise still bears that strong name, Vikings!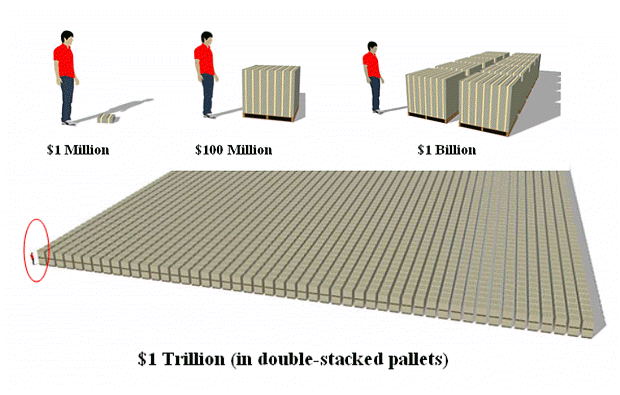 We too as pros must be just as resolute to achieve our potential.
Be informed. Then share that with others. For those who see the value to sharing their insights, talents, resources and expertise in this quest to spread the solution to the affordable housing crisis, please do reach out and touch base here. Thanks, and tallyho! ##
(Image credits are as shown above.)