It isn't a slam on anyone if they get blindsided. It has or will happen to us all.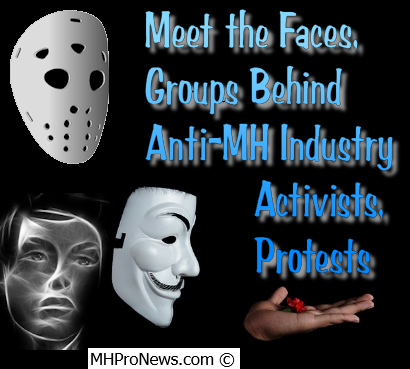 But to be forewarned is to allow for preparation.
To ignore a sound warning is hubris, denial, wishful-thinking — or perhaps even incompetence.
There are statements, indicators, plus track records, that point to anti-MH Industry Activists who sources tell MHProNews are allegedly plotting to disrupt MHI's Annual Meeting in Orlando in September.
Now, in an exclusive report – you can meet those faces and those activist groups.
See their history, record, and what they've already done to target MH companies, or to derail MHI's stated agenda.
The latest in a highly cross-linked/referenced report, is found by clicking here.
"We Provide, You Decide." ##
(Images credits are as shown, and when by third parties, are provided under fair use guidelines.)