Subsidized housing is a way of tipping the scales against the free-market solution offered by HUD Code manufactured homes.
Not enforcing enhanced preemption established by law under the Manufactured Housing Improvement Act of 2000 (MHIA 2000) is clear evidence of HUD failing to do its lawful duty. It's one of several clear reasons to immediately replace Pam Danner, JD, as head of the HUD Code manufactured housing program.
Any industry professional, company, or association that fails to support:
•      a change away from Pam Danner as head of the HUD Code manufactured housing program, or
•     who don't want to investigate why Lois Starkey separated from the Manufactured Housing Institute (MHI), and now is at HUD's MH Program office,
is logically either: 
•     apathetic,
•     misinformed,
•     naïve,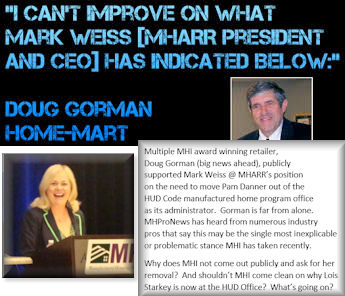 •     or is hiding something.
The topic for today was specifically requested by an active and ranking MHI member.  That person and others in or out of that group's body have requested something similar. A number of the questions/allegations/points of concern listed were made by MHI members.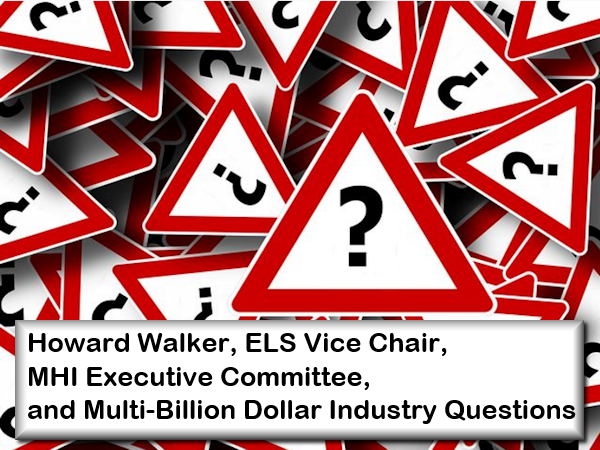 Before diving into questions/concerns to ask yourself about MHI, let's state a pair of 'fair and balanced' facts.
A)      The vast majority of the people and operations involved in MHI are good folks, fine operations.
B) Industry gatherings, meetings and events are routinely pleasant, and offer various networking benefits.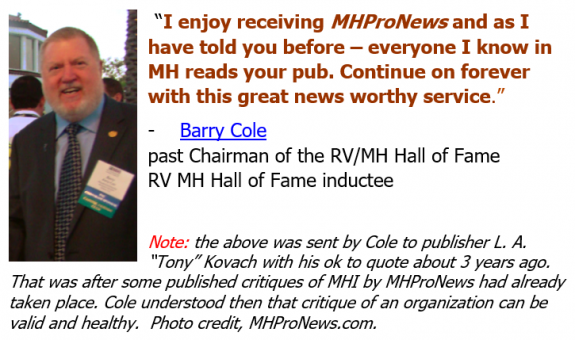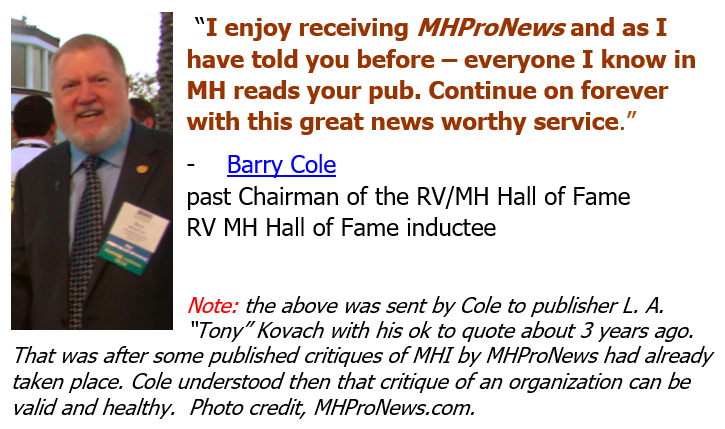 In the real world, things are rarely all darkness or light. Thus, the biblical admonition to separate 'wheat from chaff.'
Discerning professionals, researchers, media, and investors must separate those A-B positive truths, from the questions below.
Note too that it's possible to accomplish the A-B value noted above within MHI, or outside of it.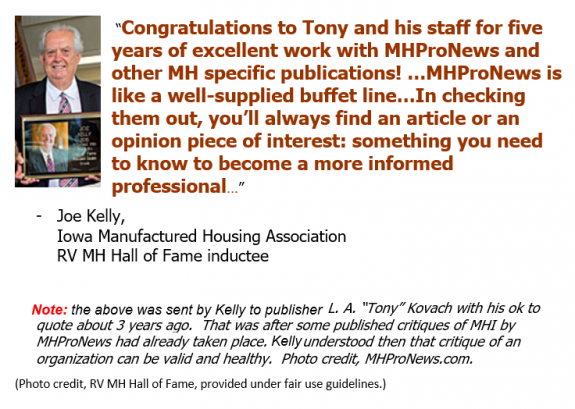 Discernment – Ask Yourself These Questions About Allegations and Concerns Regarding MHI
In no particular order of importance:
1) Why hasn't MHI informed its members on its position about Pam Danner, JD, and what's behind the separation of Lois Starkey and Ton Heinemann?
2) Isn't it obvious that if MHI wanted to see Danner removed, they would have already publicly come out and said so?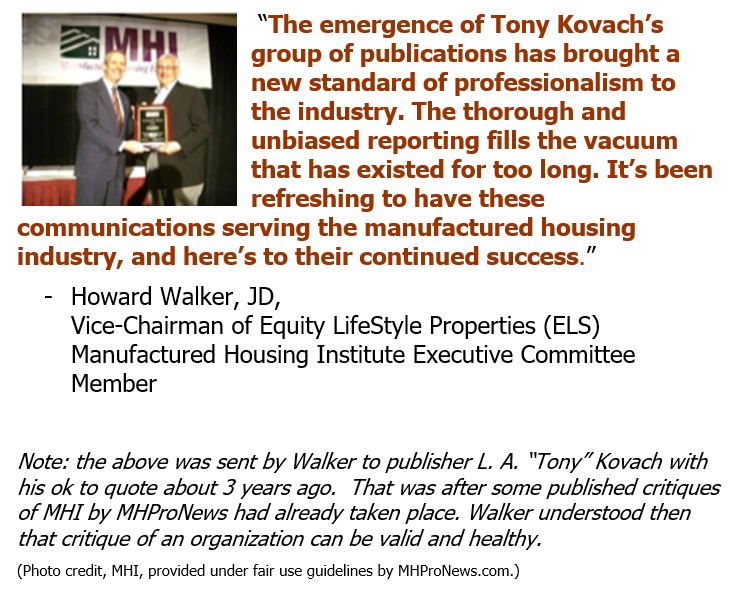 3) Why does MHI not defend the industry against false claims made by the mainstream media, or by activist anti-MH business groups?
4) Why didn't Warren Buffett call then President Barack Obama, and ask him to have Richard Cordray support the changes sought in Preserving Access to Manufactured Housing? Wouldn't that have saved MHI and the industry millions of dollars and untold hours of failed lobbying efforts?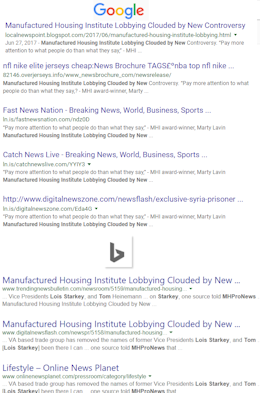 5) Why did key MHI member/companies de facto derail the Duty to Serve (DTS) process with FHFA and the GSEs, while the association claimed to be working for its robust enactment?
6) Why didn't MHI ask FHFA or the GSEs to release the minutes of private meetings? What are they hiding?
7) Why did MHI first support the business and job killing positions it initially took on DOE regulations? Why did it only change positions after months of third party pressure on the DOE proposal they supported?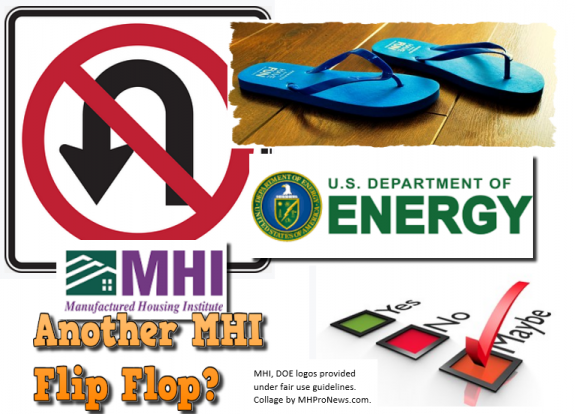 8) Why has MHI allegedly misinformed its own members on a variety of issues?
9) Why won't MHI release its own bylaws to its own members, or prospective members? Where's the logic? What are they hiding?
10) Sam Zell is one of many who has noted that big companies are better able to sustain heavy regulations than smaller firms. Then isn't it reasonable to presume that if MHI fails to get regulatory relief – for whatever reasons – that the end result is more smaller companies will be "consolidated" into larger ones?
11) Why has MHI not warned its members about the possible protests by anti-industry activist groups – that may disrupt the MHI annual meeting?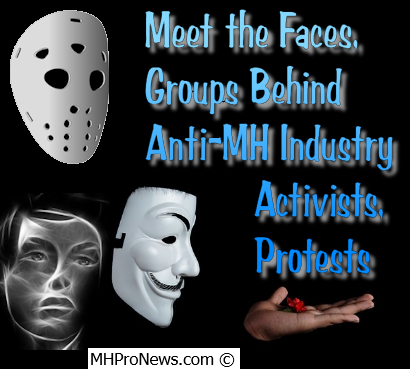 12) Is your company feeding a hand that undermines your firm's and the public's best interests?
"We Provide, You Decide." © ##
(Note: Listen to what MHI member Dick Ernst says about controversy and MHProNews.com. Those principles Ersnt mentioned about digging into the issues that will head the industry in the right direction, applied then and now.)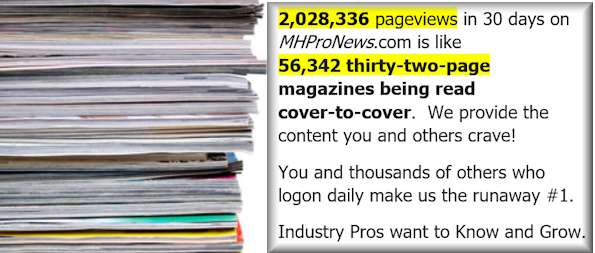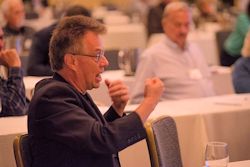 (Image credits are as shown, and when they are from third parties, they are provided under fair use guidelines.)