Industry in Focus Report:
by Eric Miller, MHMSM.com journalist

SELINSGROVE, PA, June 9, 2010 – Kevin Hahn has made a career of supplying components to the housing industry. Now he's gone a step further. His company, Durabilt Homes, LLC and subsidiary MSI Plus, with financial help from the State of Pennsylvania, has purchased the assets of Modular Structures of PA, which stopped production at its manufacturing plant in February.
Hahn and MSI Plus has restarted the operations as part of the $1.7 million project that will create at least 59 full-time jobs within three years. The former owners of Modular Structures of PA will not be affiliated with ownership or management of the new venture. Hahn says there are already 30 people, many former employees, working at the plant.
"We're very new in modular residential structures," Hahn says. "I was impressed with the type of product they were able to bring into the market and I wanted to keep the employment here in the Susquahanna Valley."
The Greater Susquehanna Valley Chamber of Commerce worked with the company and Governor Edward G. Rendell's Action Team to secure a $764,000 funding offer from the Department of Community and Economic Development for the project. The offer includes a $100,000 opportunity grant, a $575,000 loan from the Pennsylvania Industrial Development Authority, $30,000 in job training assistance, and $59,000 in job creation tax credits.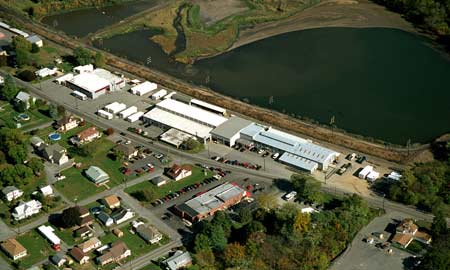 "This project will save an idled manufacturing facility that was headed for brownfield status and, just as importantly, it will create nearly 60 manufacturing jobs where there were recent layoffs," said Governor Rendell.  "This is the kind of positive turnaround we can achieve by wisely targeting our resources. We've made sound investments that have resulted in job-creating projects like this all over Pennsylvania."
Hahn is optimistic that a rebound in the hosing market will position the facility for success. Moreover, new technical and safety components such as sprinkler systems that could be requirements in the near future for all new dwellings provide a particular advantage for modular building, he said.##
###