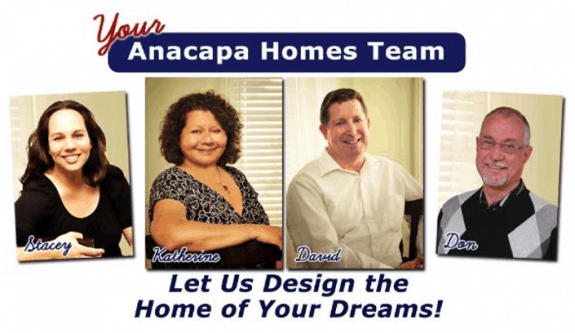 Ventura, California based Anacapa Homes received positive local media coverage by announcing that they are the new area representative for Skyline Homes. The company touted how the addition of Skyline Homes adds to a mix that also includes California and Arizona based producer Redman Homes.
Anacapa Homes is owned and operated by Katherine and David Hackett.
Speaking about their deal to represent Skyline Home, they naturally told The VCStar that they are pleased.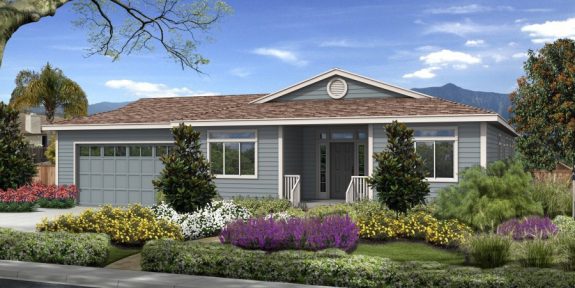 "Skyline offers both manufactured and modular homes at affordable pricing without sacrificing quality," Katherine Hackett told the local publisher. With their eyes on the prospective home buying public, Hackett adds, "They offer Formica, tile, granite and quartz counter tops. They also offer laminate and tile flooring, which seems to be the popular choice for today's consumers."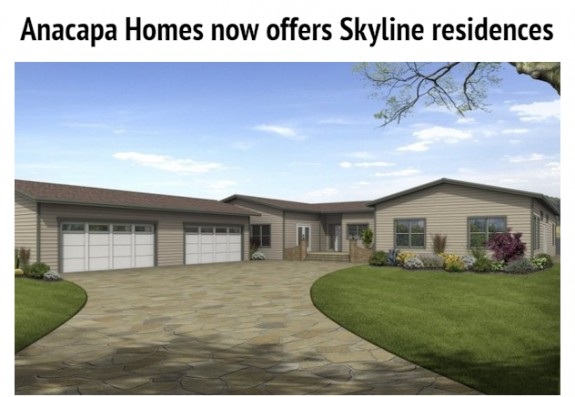 In business since 1951, Skyline Homes is an Energy Star Partner, which means its homes can save 20 percent to 30 percent on energy bills versus conventional construction. In a high cost state like California, that designation will be of keen interest to many home shoppers.
Making the Experience & Reality Match the Message

"Our industry succeeds when our customers are happy," says Tom Fath, a partner in his family's Northwestern Indiana community business that retails new manufactured homes at their location.  "If a customer is under a false illusion without facts, we fail as an industry and lose credibility."

Fath's comments came as part of a broader commentary on wrong and right ways that advertorials and other promotional outreaches could be done.
The Fath's reported an over 400% increase in sales this year. They have done that by attracting more conventional home buyers, selling not only more, but also higher priced manufactured homes than they had in the 4 previous years.
Anacapa Homes says their mission is to provide an affordable, lower-cost alternative to site-building a residence, while taking less time than a traditional site-built home. That's a solid message manufactured home (MH) retailers can project to conventional housing shoppers.
"We will help you find the land, provide you with a cost estimate of the project, pull permits and offer the services of local engineers and surveyors," Hackett told the VC Star, with those local readers in mind. "We also offer CAD design with 3D elevations, interior and exterior views of the home, and we provide the best contractor for every job, with the required experience to get the job done right."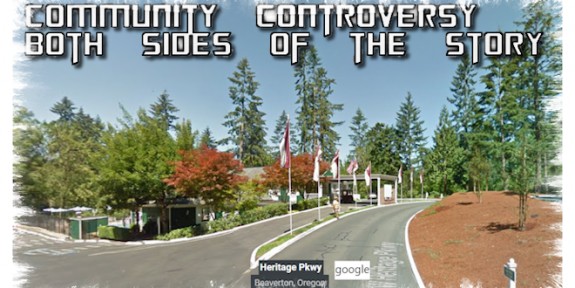 Projecting Manufacturd Home Postives, While Reframing Negative Sterotypes
Many forms of positive media coverage can reflect how an appealing image can be projected for manufactured and modular home retailers and communities. One of the ways that can be accomplished is the advertorial approach, but there are numerous others.
But for what Fath describes as "a great industry that is in decay and under attack," an equally important need beyond projecting positive messages are tackling thorny issues.
Controversial issues can be handled in ways that are fair, balanced and yet project important, positive truths about manufactured homes, MH land-lease communities and the professionals in this industry. ##
(Image credits are as shown above.)

Submitted by RC Williams to the Daily Business News, MHProNews.