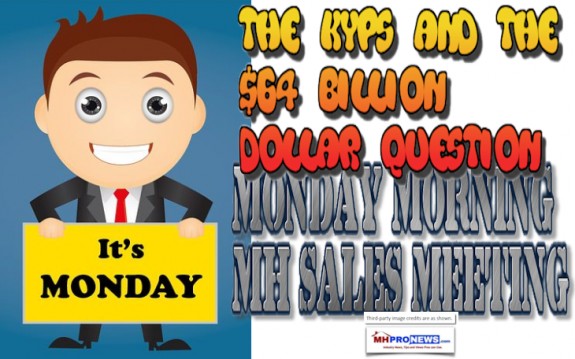 There are several factors that lead to success in manufactured housing sales, or for that matter, any other kind of selling.
Among those are the KYPs.
The KYPs include, but are not limited to, the following.
Know your Prospects (KYP),
" " Product,
" " Presentation,
" " Processes,
" " Problems.
" " Procedures.
All success is predicated on processes and procedures that UNDERSTAND the problems to be navigated, and routinely yield the desired result, in an honest, ethical, and sustainable fashion.
If your operations KYPs aren't honest or ethical, you can guarantee that they aren't sustainable.  In fact, we can go a step further.
If your business doesn't have a process that is pleasant for prospects and for the sales staff, it may be honest, and it can even technically be ethical.  But if it is unpleasant, it too will sooner-or-later fail.
Want proof?
Consider Mobile America, Palm Harbor Homes (pre-2008), or any number of operations that used a sales process that was uncomfortable for prospects and sales people alike.  They had high turnover on sales staff, and they also had enough unhappy customers with the process that they went out of business.
Which brings us to the $64 Billion-dollar question.
What is the $64 Billion Dollar Question?
If the SAAR by the U.S. Census Bureau proves accurate, we can anticipate about $6,900,000,000 in manufactured home sales.  That's $6.9 billion at the retail level.  Here's how you get there. $75,000 x 92,000.  For more details, see the report below.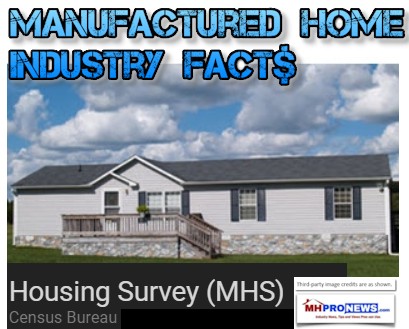 To rephrase from the report linked above, manufactured housing – in a typical market, odds are, like the one you are in – could grow by 900% sustainably.
So what is the 64 billion dollar question? It's this.
What has to happen to achieve that outcome?
In part, training.  But also mindset.  Without the right mindset, the best coaching in the world will fail.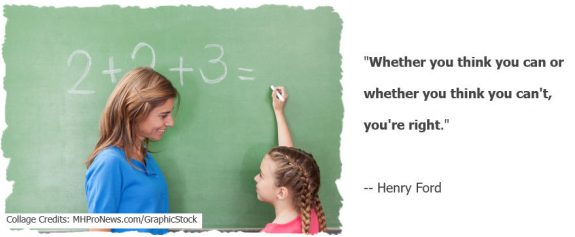 Barry Noffsinger in the presentation linked below explained that not only is professional sales training lacking today in many (not all) operations, but so too is proper marketing for the upscale buyer.
Manufactured Housing Monday Morning Sales Meeting: Finance & Industry Facts, Figures, Sales Tip$ Improving Best Practice$
Marketing and sales training ideally energizes those engaged, and motivates them to take one baby step at a time to grow their outcomes.
The market tells us day by day that manufactured homes could be the solution, and properly presented, are accepted.
Most Popular Home of Year Goes To…Shotgun like 'Single Sectional' – Think "Lido" Manufactured Home
Think about what the facts tell us.  With 8 million affordable housing units need today, there is one clear answer.  Modern, HUD Code manufactured homes. They are the future, for those who know how to market, present, and sell them.  Merry Christmas, and plan on making your new year in 2018 bright. ## (Marketing, sales, management, coaching, trade media.)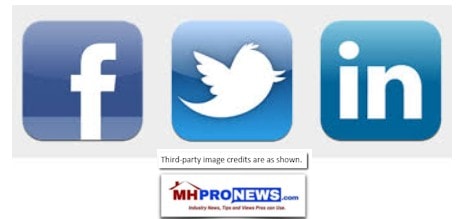 New Year's Resolution: This writer already has one of the largest LinkedIn followings in the manufactured home industry. But we've frankly not asked for Twitter, or Facebook followers. That changes, starting today. If you want to keep up with posts relevant to the industry, you can connect via the links below.
https://www.linkedin.com/in/latonykovach/
https://twitter.com/LATonyKovach @LATonyKovach
https://www.facebook.com/tony.kovach.71
2 Week Notice, MHProNews will be on a somewhat modified publication schedule from now through January 2nd, resuming normal scheduling in 2018. More details, click here.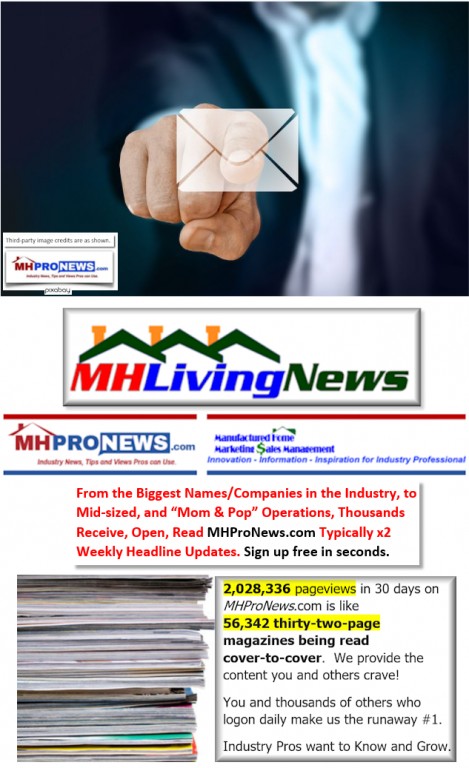 Note 1: Thousands do it. You, your team, and industry colleagues can sign up to the MH Industry leading headline news/updates – typically sent twice weekly – please click here to sign up in just seconds.
Note 2: For media, business development, training, or other professional services, click here. The more pros like you that use our services over any others, the more we can protect, educate, and promote the Manufactured Housing Revolution.
(Image credits are as shown above, and when provided by third parties, are shared under fair use guidelines.)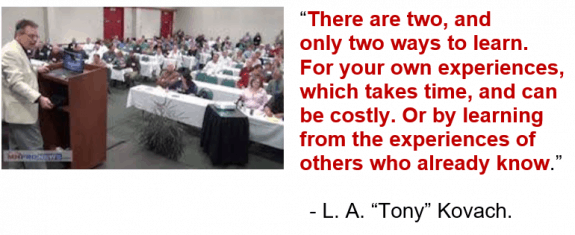 Kovach is the award-winning managing-member of LifeStyle Factory Homes, LLC,
parent to MHProNews, and MHLivingNews.com.
Both are #1 in their categories.
Kovach is one of the most endorsed and recommended MH industry professionals in all of manufactured housing.