Wow!! Keith Olbermann should be careful. I'm sure he knows that God humbles the proud, and gives grace to the poor.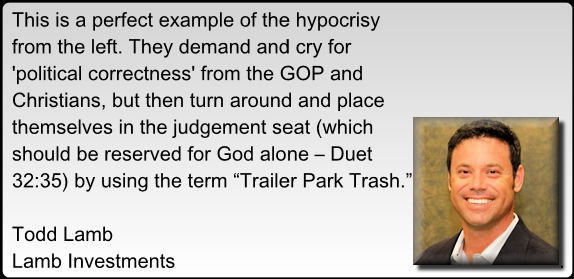 This is a perfect example of the hypocrisy from the left. They demand and cry for 'political correctness' from the GOP and Christians, but then turn around and place themselves in the judgement seat (which should be reserved for God alone – Duet 32:35) by using the term "Trailer Park Trash."
Some of the most joy-filled, hard-working and good people that I have had the privilege to know live in Manufactured Home Communities. I'm sure they would not appreciate his terminology, or Olbermann's judgement on two Rockers and Sarah Palin.
It really is shocking to see the left-wingers squirm when they are not in power. A reminder to all Conservatives: "Pray for Donald Trump, the President is under constant attack." ##
(Editor's Note: The above is in response to the article on The Hill about the tweeted comment by Keith Olbermann, see link here.)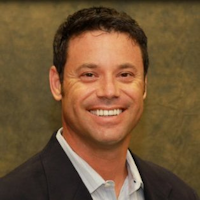 Todd Lamb
Lamb Investments