Dear Tony and Soheyla,
Thank you for your great reporting on our industry and the challenges we face as independent retailers.
There is no greater resource that speaks to the issues and opportunities than your publications.
We are glad you spotlight the key issues we need to address to succeed.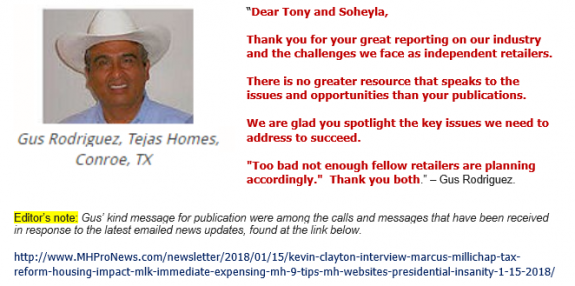 "Too bad not enough fellow retailers are planning accordingly."  Thank you both.  ##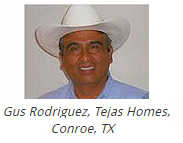 Gus Rodriguez
Tejas Homes,
Conroe, Texas.