It was an intolerant remark in so many ways.
There are millions of good, honorable, hard-working folks who choose the affordable option of living in a mobile home.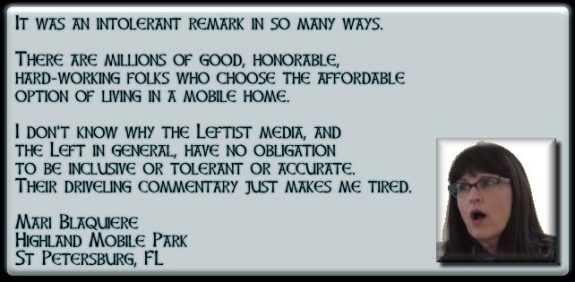 I don't know why the Leftist media, and the Left in general, have no obligation to be inclusive or tolerant or accurate. Their driveling commentary just makes me tired.

Mari Blaquiere
Co-Owner Highland Mobile Park
St Petersburg, FL
(Editor's Note: Blaquiere's comments are made with respect to a tweet by Keith Olbermann, published in an article on Washington, D.C.'s 'The Hill," see link here, or at the top, above.)