Negative coverage of our industry is something many media outlets are guilty of, but I am a patriot first.
Anything that is an abridgment of our constitutional rights is a greater threat to all of us than just a negative news article.
Let's fight bad information with good information, and not have to resort to unAmerican activities like censorship of the media.
Just because we don't like the report, do we try and shutter the source? ##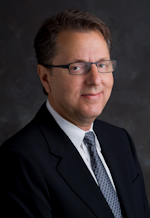 Richard Nodel
Nodel Parks
(Editor's note: Richard Nodel's Industry Voices guest comment came in response to the commentary on the Daily Signal, linked here, calling for NPR to be defunded.  Landy was cited in the article, linked below.
NPR and Fair Housing: Is "Liberal Bias" Creating Fake News?)