NPR and UMH both care deeply about people.
UMH has operated manufactured home communities since 1969. We believe enforcement of our rules and regulations is best for the majority of the people who live in our community.
NPR is reminding us that we must exercise our authority with compassion. We welcome outside oversight and criticism as it allows us to objectively evaluate our actions.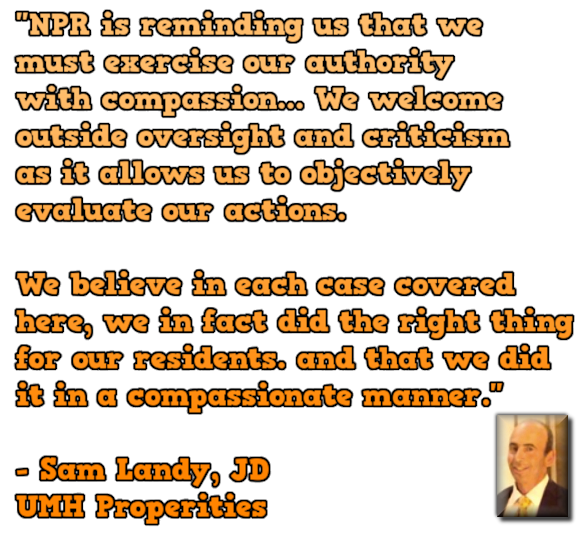 We believe in each case covered here, we in fact did the right thing for our residents. and that we did it in a compassionate manner.
We welcome NPR's follow up.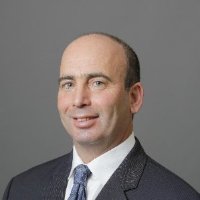 Sam Landy, JD
President and CEO
UMH Properties
(Editor's notes: Mr. Landy's Industry Voices guest comment came in response to the commentary on the Daily Signal, linked here, calling for NPR to be defunded.  Landy was cited in the article, linked below.
NPR and Fair Housing: Is "Liberal Bias" Creating Fake News?
For the interview, A Cup of Coffee with…Sam Landy, click here.)