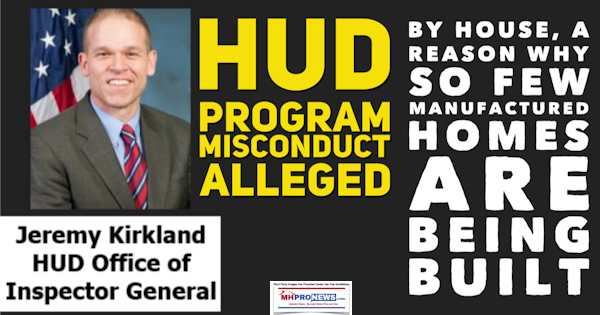 The report that follows below from the House Financial Services Committee (FSC) to the Daily Business News on MHProNews underscores several issues that have been spotlighted previously.
Among them is a question that was raised by the Urban Institute last January. Why are so few manufactured homes being built and sold?  Among the factors is the reality of subsidized housing and projects like the one noted in FSC report.
Think about the fact that dozens of cases like the one noted, per The Housing and Insurance Subcommittee report, are scandal plagued.
Think back to the comments from manufactured housing advocate, the Rev. Donald Tye Jr. raised.
Other related topics, after the allegations of possibly criminal and other scandalous issues, will be linked further below the FSC statement to MHProNews.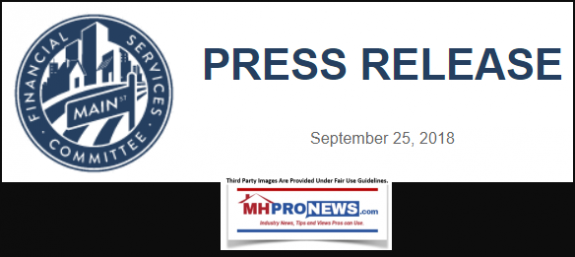 Committee Examines Serious Allegations of Misconduct at Illinois Housing Authority
WASHINGTON – The Housing and Insurance Subcommittee met today to examine the Department of Housing and Urban Development's (HUD) oversight of the Alexander County Housing Authority located in Cairo, Illinois.
"Today's hearing was essential to help get to the bottom of the Alexander County Housing Authority's (ACHA) troubling role in allowing living conditions in both the Elmwood and McBride housing developments to deteriorate so much that HUD has to demolish both of them and has taken over possession of the ACHA. Due to the actions of the ACHA, nearly 200 families will have to uproot their lives and move from Cairo, Illinois to another city.
"What's even more frightening is this could just be the tip of the iceberg, as 50 other Public Housing Authorities have been designated as troubled by the HUD Inspector General. We have to make sure all 3,300 PHA's comply with HUD's policies and address health and safety hazards to make sure another situation like Cairo never happens again," said Subcommittee Chairman Sean Duffy (R-WI).
Key Takeaways
HUD's Office of Public and Indian Housing (PIH) failed the residents of the Alexander County (IL) Housing Authority since 2010 by inaction, bureaucratic wrangling, and a failure of leadership.
HUD identified issues with ACHA's governance and attempted to bring the agency into compliance; however, efforts did not lead to a positive impact on the conditions at ACHA.
The HUD OIG report noted that HUD staff was "stunned…at what [hud] saw, not just in terms of deplorable living conditions that [hud] encountered but at the poor, even absent record keeping, the staggering backlog of critical repairs, all of this going to the very health and safety of the residents living there."
Topline Quotes from Witnesses
"Today's hearing is about government's failure to protect the vulnerable among us. Most of you have never heard of Cairo, Illinois – but it's time you had… Many of us first learned the extent of the problems at the public housing authority in Cairo through reports in the Southern Illinoisan newspaper… Many had no appliances, heating, or air conditioning… After my Illinois colleagues and I requested a federal investigation, HUD placed the housing authority into receivership… The cause of this tragedy comes down to two words: greed and neglect… The federal government must do a better job of conducting oversight, especially when it involves the health and safety of people in need." – The Honorable Mike Bost of the 12th Congressional District of Illinois.

"HUD identified issues with ACHA's governance, including the misuse of funds, conflicts of interest, and a failure to comply with HUD policies and Federal civil rights laws… Despite HUD's attempts to bring ACHA into compliance, its efforts did not resolve the negative conditions at ACHA. Residents continued to live in deplorable conditions as ACHA languished, and ACHA officials were generally uncooperative in addressing the negative conditions HUD identified… Although it may to be too late to save ACHA, as of June 2018, 50 other PHAs were designated as troubled. Therefore, we offer four recommendations to improve PIH's administration and oversight of troubled PHAs." – Jeremy Kirkland, Acting Deputy Inspector General, Office of Inspector General, U.S. Department of Housing and Urban Development.
###

There are dozens of articles that MHProNews has done on topics related to a simple economic principle.  Whatever you subsidize, you tend to get more of it.
There is a principle useful in understanding the true impact of a government intervention. It's summed up in this simple phrase. "Whatever you subsidize, you tend to get more of it ." Subsidized corn? More corn is grown. Subsidized milk production or electricity generating wind turbines? You get more milk, or wind turbines, etc.
for some 50 years, the federal government – often in concert with state/local governments – is subsidizing housing and are building housing "projects."  For decades, this has been problem plagued.  The Cabrini Green in Chicagoland was but one notorious example.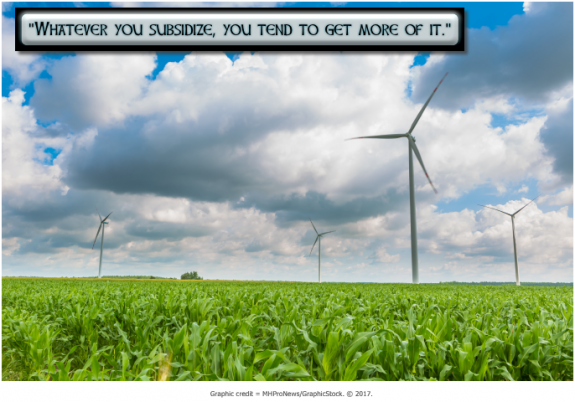 HUD is sending signals that under the leadership of Secretary Ben Carson, some of this may be shifting course.  Secretary Carson has promised a new era of cooperation with our industry.  For more on that, see the related reports, further below.
A new style of private/public partnership, one that winds down the scandal-plagued programs of the past could help fuel a renaissance for manufactured housing, create more home owners, and could save taxpayers billions a year over time. See further below for more. "We Provide, You Decide." © ## (News, analysis, and commentary.)
(Related Reports are further below. Third-party images and content are provided under fair use guidelines.)
1) To sign up in seconds for our MH Industry leading emailed news updates, click here.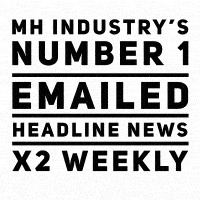 2) To pro-vide a News Tips and/or Commentary, click the link to the left. Please note if comments are on-or-off the record, thank you.
3) Marketing, Web, Video, Consulting, Recruiting and Training Re-sources
Submitted by Soheyla Kovach to the Daily Business News for MHProNews.com. Soheyla is a managing member of LifeStyle Factory Homes, LLC, the parent company to MHProNews, and MHLivingNews.com.
Related Reports

:
"A New Era of Cooperation and Coordination," is Promised by HUD Secretary Carson, Saying "I Hear You"
Urban Institute Ask for Correction in Analysis of their Manufactured Housing Research, "Follow the Facts," "Follow the Money"