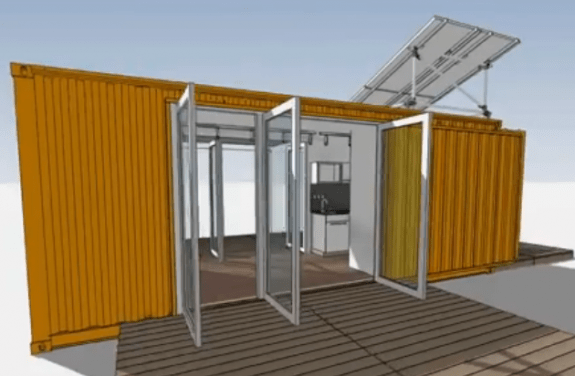 Following a story MHProNews posted June 2, 2015 regarding modular container units to house homeless families in Oahu, Hawaii, Honolulu Mayor Kirk Caldwell refused to sign the budget in part because the city council deleted funding for the Office of Strategic Development (OSD) staff needed to operate the program.
Existing staff has already announced Hale Mauliola, the Sand Island modular housing transition intake and assessment facility as well as an affordable senior housing development in Chinatown. Several other housing projects will be announced later this summer, according to khon2.
"This Administration will not be discouraged by the Council's failure to fund those OSD positions," Caldwell wrote. "We will, as the Council has asked us to, find monies elsewhere to fund the positions that are currently filled in OSD, and the OSD staff, notwithstanding its limited resources but with support from the rest of the Administration, will do its best to fulfill the mission of OSD." ##
(Photo credit: missoulian–Montainers–converted shipping containers)

Article submitted by Matthew J. Silver to Daily Business News-MHProNews.